Intel CEO Pat Gelsinger says semiconductors will become more important than oil in geopolitics
Chips and their supply chains will be a major political influence over the next 50 years
By Rob Thubron 8 comments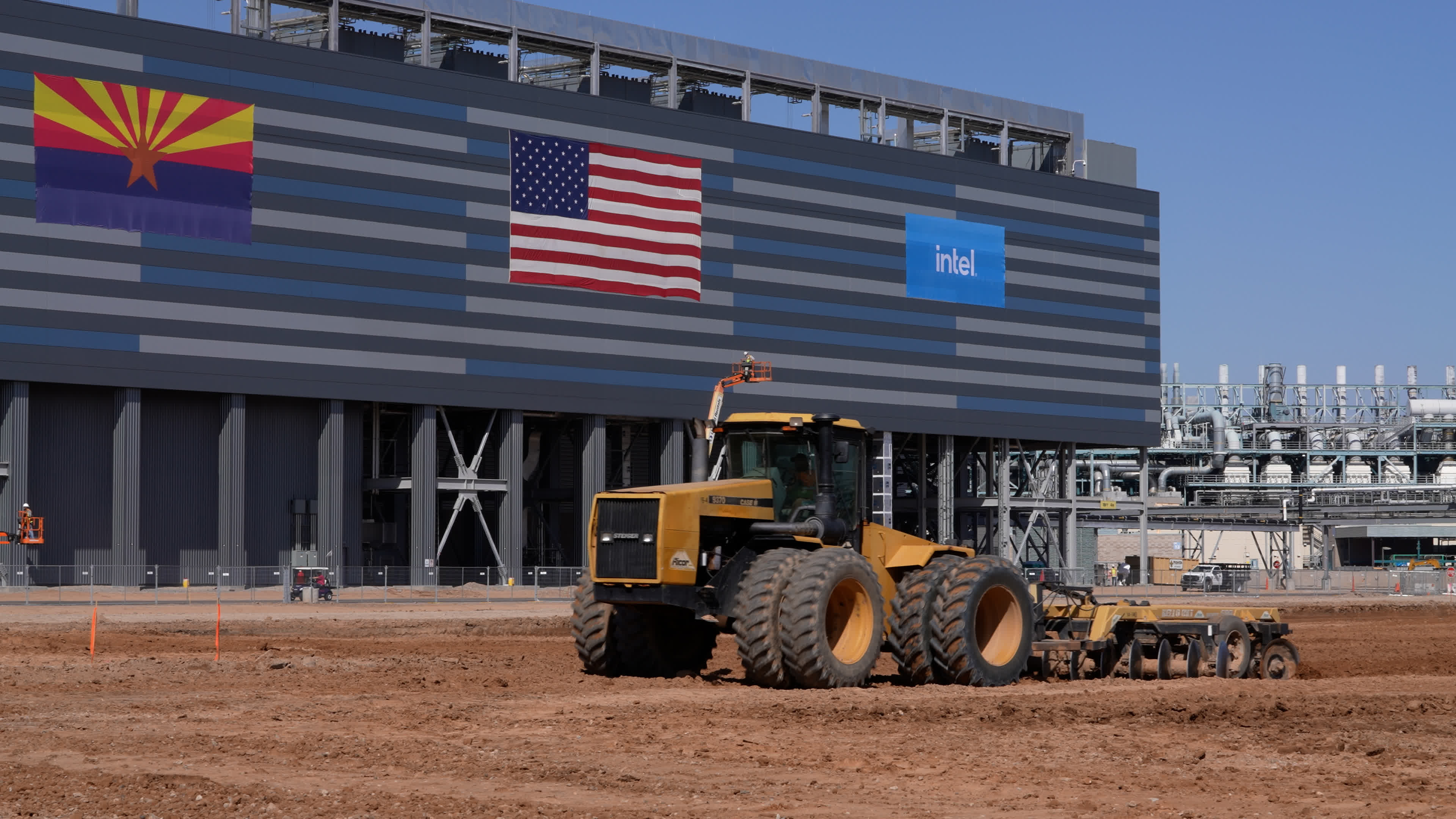 TechSpot is celebrating its 25th anniversary. TechSpot means tech analysis and advice
you can trust
.
Big quote: It's often said that there are three significant influences on global politics (and wars): oil, land, and religion. According to Intel boss Pat Gelsinger, semiconductors will join that list and become more important than the location of oil reserves for the next five decades.
Speaking to CNN's Julia Chatterley at the World Economic Forum in Davos, Gelsinger noted that the location of oil reserves has defined geopolitics for the last 50 years. But there will be a more important factor over the next half a century: "Where the technology supply chains are, and where semiconductors are built," the CEO explained.
In addition to its fab sites in Oregon, New Mexico, and Arizona (which it is expanding), Intel is building new facilities in Ohio while extending its international operations in Israel, Ireland, Malaysia, Germany, and Italy. The company said it is investing $20 billion in two US fabs and up to $90 billion in new European factories. Gelsinger says this investment benefits not just Intel, but is also essential for the "globalization of the most critical resource to the future of the world."
"We need this geographically balanced, resilient supply chain," he said.
The semiconductor shortage brought about by the pandemic impacted virtually every product with a chip in it, including vehicles. It led to the US passing the $280 billion Chips and Science Act, $52 billion of which will go toward subsidies for chip makers. "If we've learned one thing from the Covid crisis and this multi-year journey that we've been on it's we need resilience in our supply chains," Gelsinger said.
The Intel CEO said his company and others are now waiting for the funds from the CHIPS Act to be dispersed, something he expects to happen this year. "I'm investing, please show up with the money. Because we're assuming they'll help us make these massive investments."
Another factor behind the push to diversify the semiconductor supply chain is Taiwan. Exports of IC chips from the country, which supplies around 50% of the world market, rose 18.4% last year. Gelsinger previously warned of the dangers that come from relying on the island nation in light of China's aggressive moves. "Taiwan is not a stable place," he said in 2021. "Beijing sent 27 warplanes to Taiwan's air defense identification zone [...] Does that make you feel more comfortable or less?"
Adding to those concerns are the words of Chen Wenling, chief economist at the government-run China Center for International Economic Exchanges, whom last year said China must seize TSMC if the US imposes "destructive sanctions" on China---this was before the US imposed even tighter chip-related sanctions on the country. TSMC's chairman has since said nobody can control the company by force, while Taiwan insisted there was no need to destroy TSMC facilities in the event of a Chinese invasion.