Overclocking tool MSI Afterburner gets first stable update in years
The popular GPU overclocking utility isn't so dead after all
By Alfonso Maruccia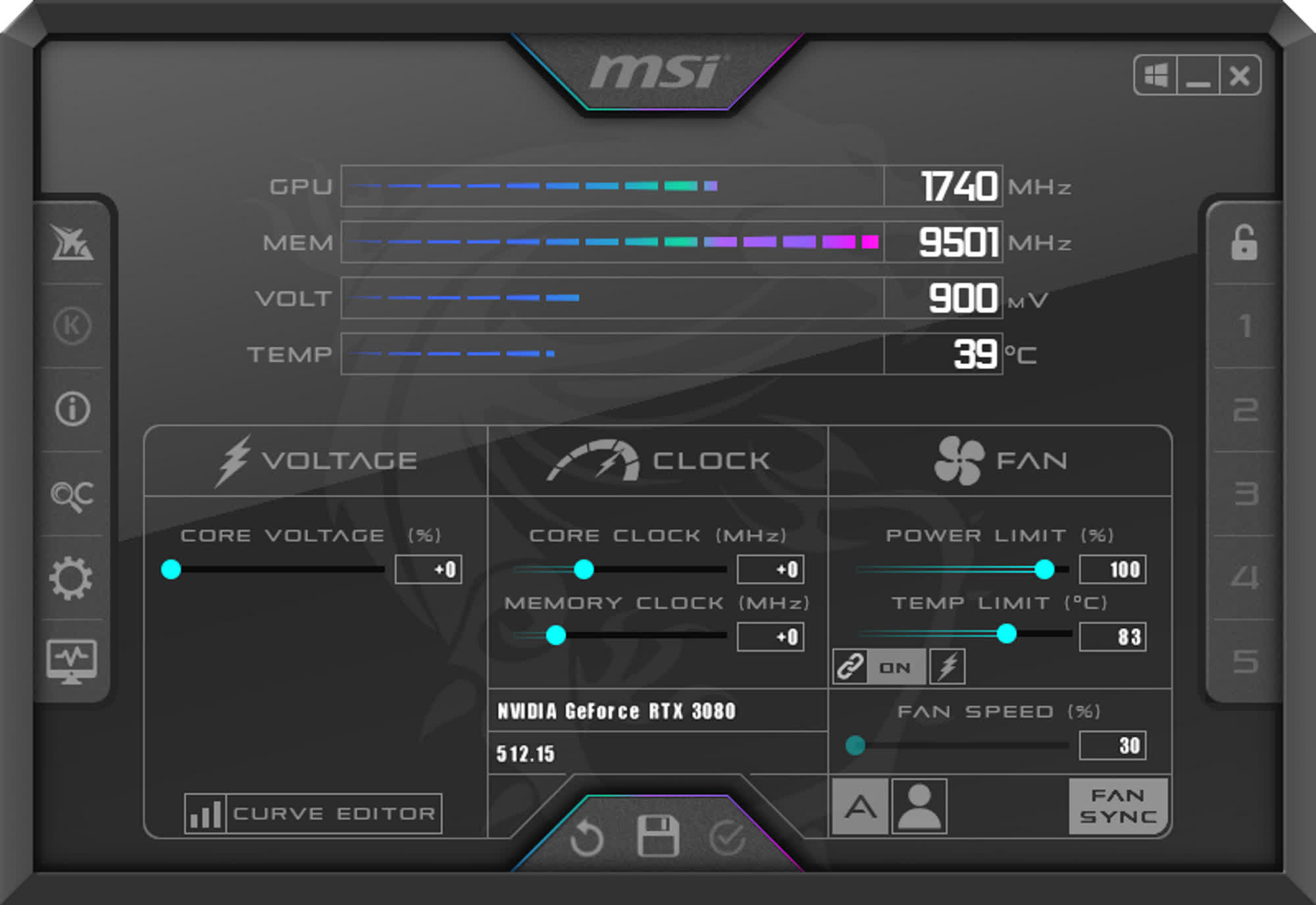 TechSpot is celebrating its 25th anniversary. TechSpot means tech analysis and advice
you can trust
.
What just happened? MSI Afterburner was about to disappear because of sanctions against Russia and Vladimir Putin's war on Ukraine. Now, the top-rated utility received an update to its latest stable release bringing support for the newest hardware on the market.
Guru3D and MSI have released a new version of their well-known GPU utility MSI Afterburner. Version 4.6.5 is the first stable update in years, as the latest non-beta release dates back to the end of 2021. Between the 4.6.4 and 4.6.5 releases, MSI Afterburner survived the worst crisis of its development history as the single Russian programmer working on it declared that the software was probably "dead."
Nevertheless, MSI Afterburner is now more "alive" than ever. Version 4.6.5 adds official support for the latest high-end gaming GPUs, namely Nvidia RTX 4000 and AMD Radeon RX 7900 series. Afterburner 4.6.5 also adds "experimental" support for the latest CPUs from both Intel (13th-Gen Core) and AMD (Ryzen 7000), as well as many bugfixes and improved compatibility with the latest versions of Windows and even older GPU models from Team Green.
The update also adds voltage control support for GA103 and GDDR6x-based versions of the GeForce RTX 3060 Ti and includes some new device IDs for "future" hardware from AMD and Nvidia. Support for Intel Arc GPU monitoring is also improved, even though GPU overclocking is not supported right now because Intel limits API support to x64 applications only.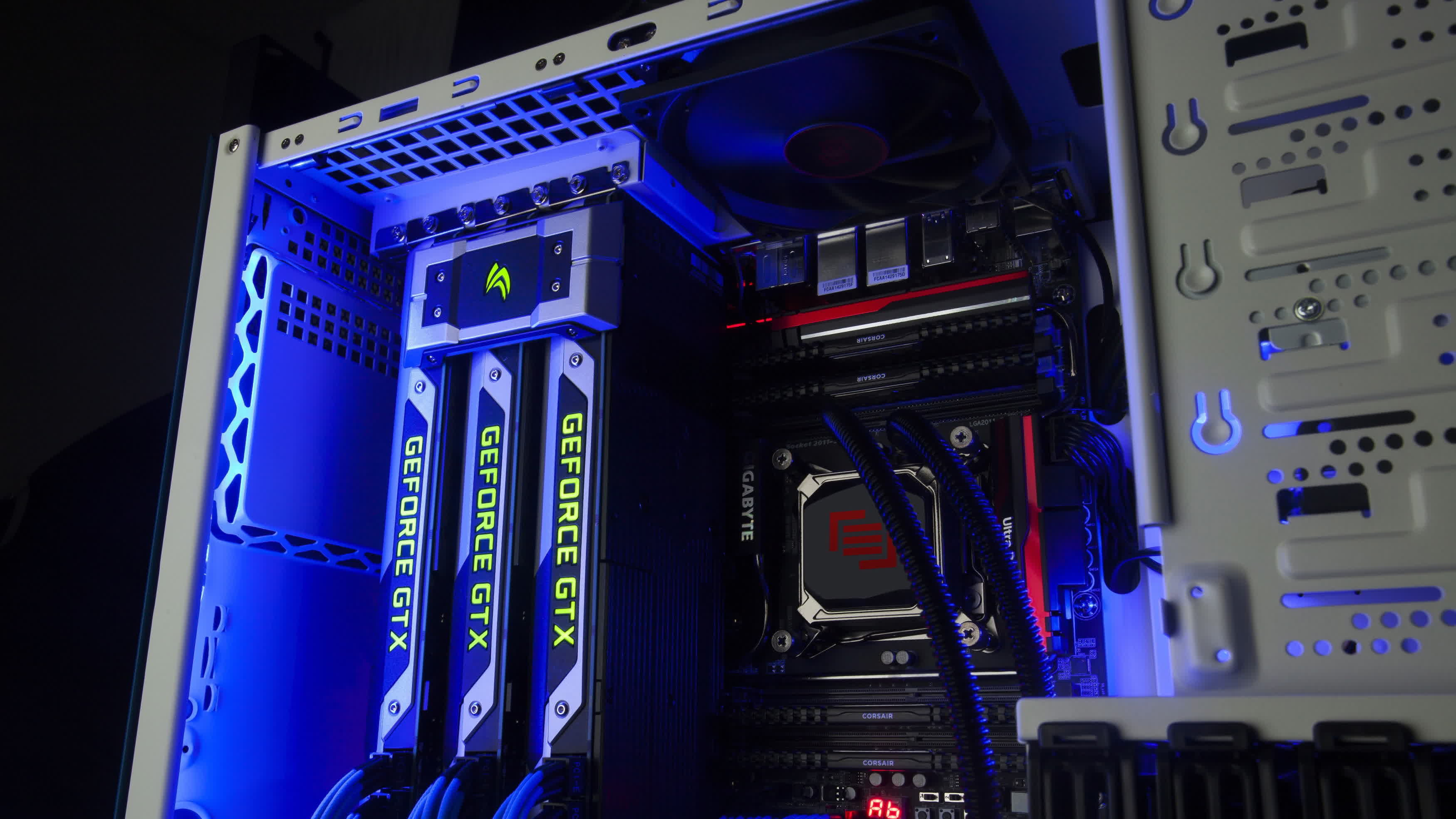 Other improvements provided in the software by developer Alexey Nicolaychuk in MSI include an alternate implementation of the hardware monitoring module because Windows 11 22H2 broke the "legacy" module, a switch in the config file to bypass voltage control lock on Maxwell GPUs introduced with the 515 release of official GeForce drivers.
MSI Afterburner now provides a temperature monitoring feature for NVMe solid-state devices through the SMART.dll plugin, including the secondary controller temperature for some Samsung NVMe drives. The developers also changed the server location to check updates since the old server has reached end-of-life.
Version 4.6.5 also includes a new version of RivaTuner Statistics Server (RTSS 7.3.4), the "core" tool of the Afterburner package managing the monitoring, frame limiting, and even video recording features the program provides to its users. The update includes a "huge" list of changes, with over 100 compatibility enhancements and an upgraded DesktopOverlayHost utility to display monitoring information on the Windows desktop or small external displays mounted inside the PC case.
Nicolaychuk said that he would continue developing RTSS even after the "death" of MSI Afterburner because it has always been his primary interest. In January 2023, Nicolaychuk stated that MSI hadn't paid him in a year because sanctions against Putin's warmongering regime forced the Taiwanese company to halt money transfers to Russia. The issue seems to be solved now, and the development of MSI Afterburner can proceed as usual.