Barbie upsets GoldenEye 007, Quake, and Angry Birds to earn a spot in the video game hall of fame
A controversial class
By Shawn Knight 7 comments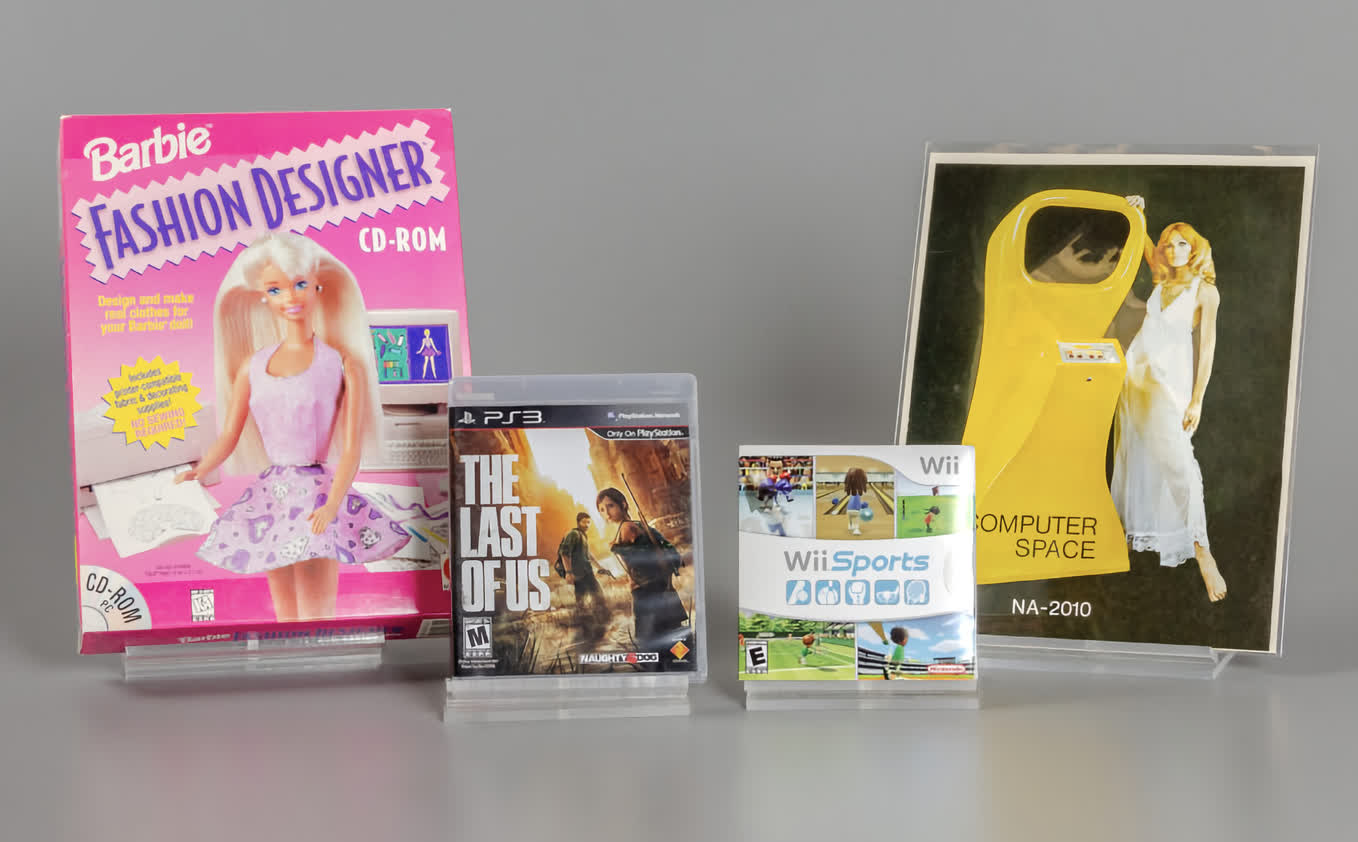 TechSpot is celebrating its 25th anniversary. TechSpot means tech analysis and advice
you can trust
.
A hot potato: The Strong National Museum of Play has announced its World Video Game Hall of Fame class of 2023. It's arguably the most controversial class to date as multiple big names that seemed like shoo-ins were snubbed from induction.
The Strong announced a dozen finalists up for consideration back in March but in the end, only four games made the cut.
Wii Sports: Wii Sports launched with the Nintendo Wii home video game system in 2006 and introduced motion-based technology to living rooms across the world. With a simple swipe of the controller, players could serve a tennis ball, hurl a bowling bowl, throw a left hook, or drive a golf ball. The simple mechanics made the game accessible to almost anyone – allowing it to be played by young children and seniors alike – and helped to redefine the idea of who is a "gamer." Ultimately, the game helped Nintendo to sell more than 100 million Wii consoles worldwide.
The Last of Us: Released by Naughty Dog and Sony Interactive Entertainment in 2013, The Last of Us jumped into an oversaturated field of post-apocalyptic zombie games and quickly stood out among the rest with its in-depth storytelling, intimate exploration of humanity, thrilling game jumps and cutscenes, and its memorable characters. More than 200 publications named it the game of the year in 2013. Its story has since made the jump to Hollywood, inspiring an HBO adaptation in 2023 watched weekly by millions.
Computer Space: Nutting Associate's Computer Space appeared in 1971 and was the first commercial video game. Inspired by the early minicomputer and previous World Video Game Hall of Fame inductee – Spacewar! (1962) – the coin-operated Computer Space proved that video games could reach an audience outside of computer labs. While not a best-seller, it was a trailblazer in the video game world and inspired its creators to go on to establish Atari Inc., a video game giant in the 1970s and 1980s.
Barbie Fashion Designer: The 1996 hit Barbie Fashion Designer emerged at a time when many games were marketed to male players. Published by Digital Domain/Mattel Media, it proved that a computer game targeted to girls could succeed, selling more than 500,000 copies in two months. The game helped greatly expanded the market for video games and in the process opened important – and ongoing – discussions about gender and stereotypes in gaming. Barbie Fashion Designer was also innovative in bridging the gap between the digital and the physical, allowing players to design clothes for their Barbie dolls and print them on special fabric.
Let's cut right to the chase and address the elephant in the room. Barbie Fashion Designer may seem like an odd choice but consider this. Mattel sold more than 600,000 copies in the first year and opened the door for a serious discussion about gender as it relates to video game audiences.
That said, not everyone is going to agree with its induction – at least, not considering the titles it beat out. Call of Duty 4: Modern Warfare, FIFA International Soccer, GoldenEye 007, Quake, NBA 2K, Age of Empires, Angry Birds and Wizardry were also on the ballot but fell short, and several of these titles have made the finals before.
Given the dozen finalists, what would your top four look like?