Most Americans have heard of ChatGPT, but only a few have used it
That's likely to change as time goes on
By Rob Thubron 16 comments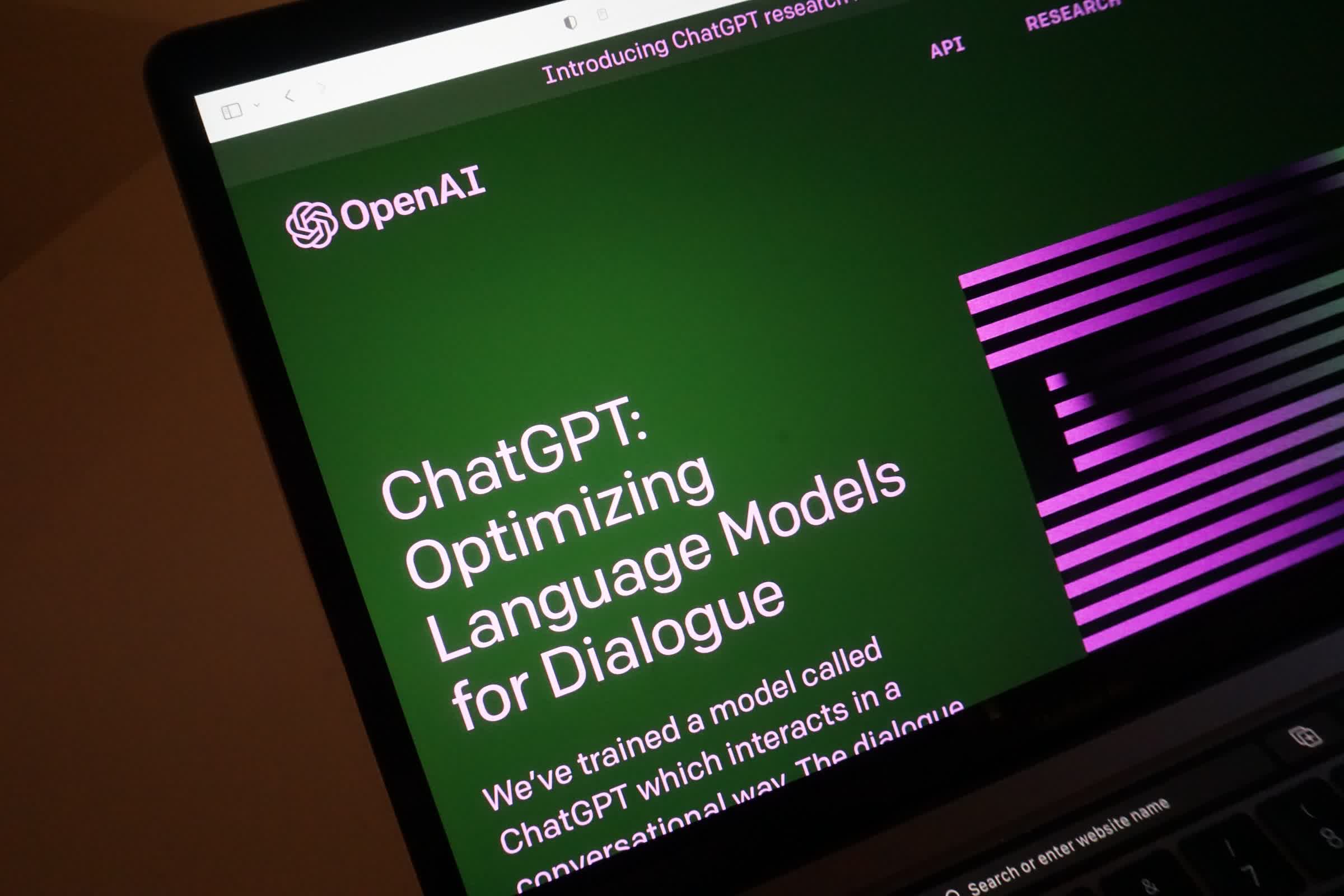 TechSpot is celebrating its 25th anniversary. TechSpot means tech analysis and advice
you can trust
.
In brief: The amount of coverage ChatGPT receives might suggest that a lot of people interact with the service, but a new survey shows the figure is lower than you might expect. Even though most Americans have heard of ChatGPT, only a few have used it.
A recent survey by the Pew Research Center asked 10,000 Americans about ChatGPT. The most interesting stat is that around six out of ten participants (58%) said they are familiar with OpenAI's program, but only 14%, or just over 1 in 10, had ever used ChatGPT themselves.
Breaking down the results, the survey showed that those with formal educations and higher household incomes were more likely to have heard of ChatGPT. Almost 80% of those with a postgraduate degree had heard "a lot" or at least "a little" about it, while the figure was 71% for those with a college degree. 59% of those with some amount of college knew about ChatGPT, and just 41% of those with a high school education or less are familiar with the generative AI.
Overall, 18% of the US adults surveyed said they had heard a lot about ChatGPT, 39% said they had heard a little, and 42% said they had heard nothing at all.
It's the same picture when looking at household incomes. Over half of those (55%) from lower-income households say they know nothing about ChatGPT, while 40% of middle-income households are unfamiliar with it. Just 24% of upper-income households know nothing about the AI.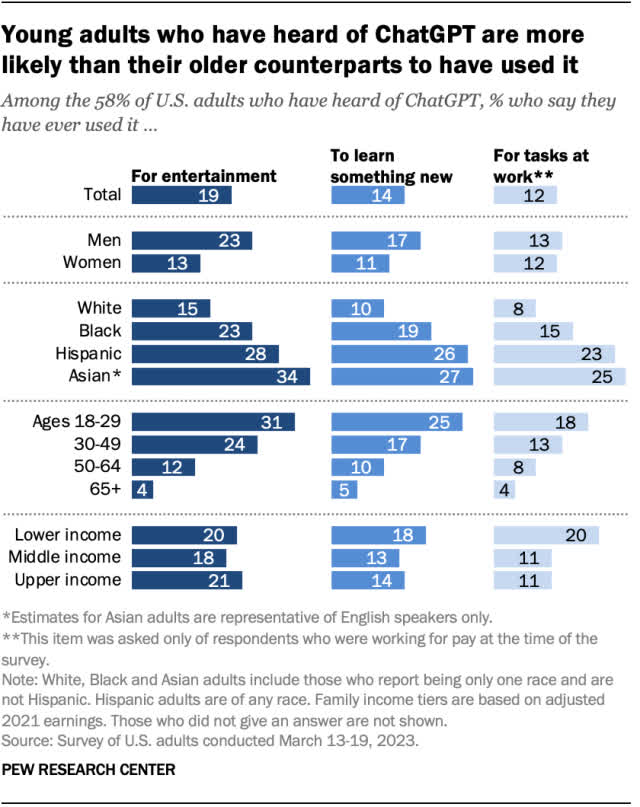 Looking at races, most Asians (77%) know about ChatGPT, while 51% of Black Americans know nothing at all about it. Men are more likely to know about the service than women, those under 30 are less likely to have heard about ChatGPT than those over 30, and those under 50 are more likely to find it extremely useful than those over 50.
The survey results suggest that even though most people have heard of ChatGPT, the majority find it doesn't offer anything they need - or they don't know how to access it - but that's likely to change as time goes on, especially as the generative AI becomes more integrated into the workplace.