Meet Threads: Meta wants to capitalize on Twitter chaos by launching its own competitor
Is Elon worried?
By Rob Thubron 10 comments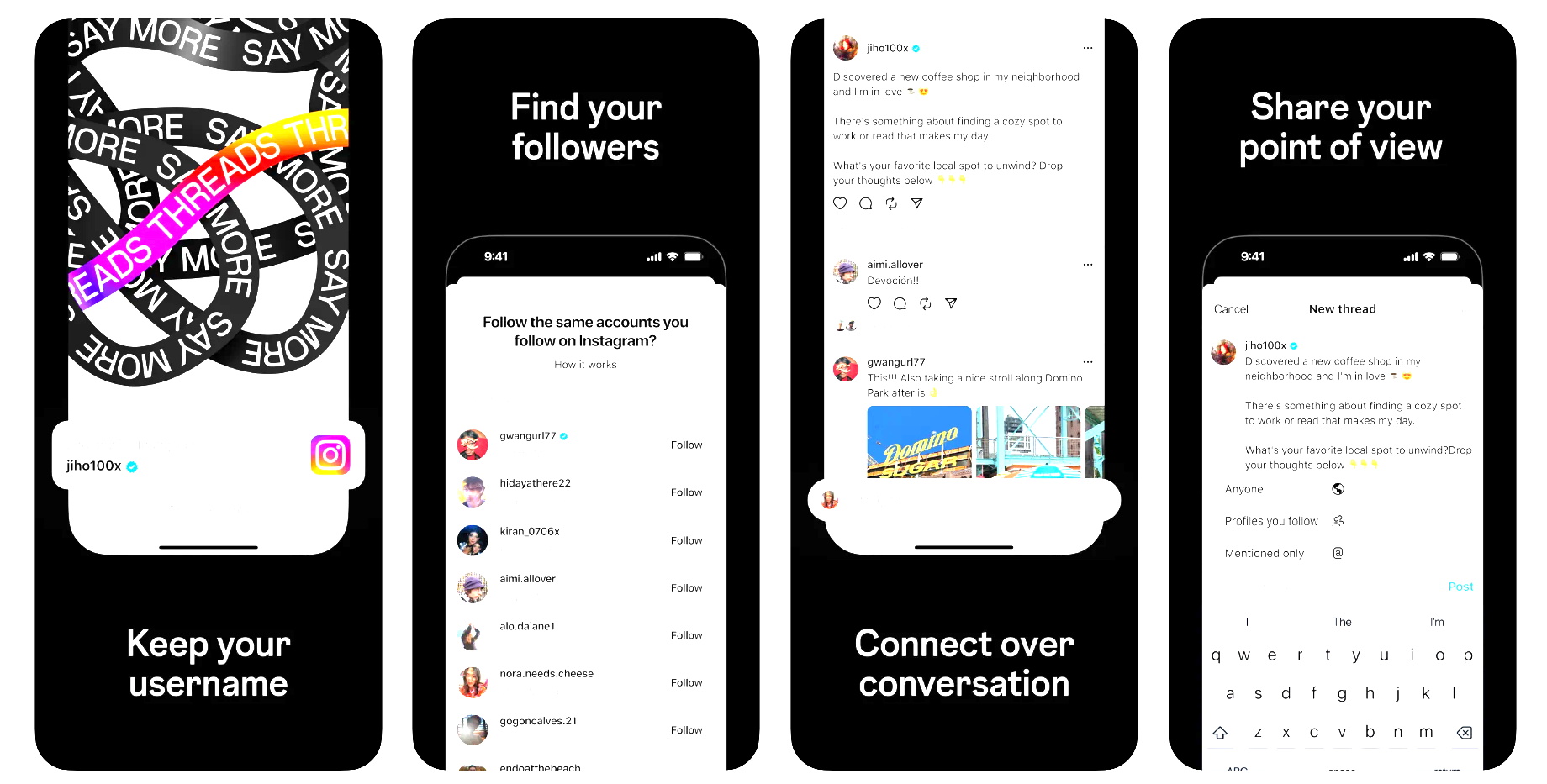 TechSpot is celebrating its 25th anniversary. TechSpot means tech analysis and advice
you can trust
.
In brief: With the utter chaos Twitter is experiencing right now, there's never been a better time to launch a competitor. And that's exactly what Facebook parent company Meta is doing with the release of Threads, a microblogging rival that tightly integrates with Instagram.
Threads, an Instagram App, to give it its full name, is now available on the Apple App store and the Google Play Store. As the name suggests, the app is described as Instagram's text-based conversation app. It also looks a lot like Twitter. Update: the app is now live.
According to the listing, Threads is as a place where communities come together to discuss everything from the topics you care about today to what'll be trending tomorrow. Users can follow and connect with creators and others who love similar things, or share ideas, opinions, and creativity with their own followers.
Like Twitter, users write posts – up to 500 words – for followers, who can then like, reply, and share them. And being linked to Instagram means you can log in with your handle and find and follow your Insta friends.
Earlier this week, Meta was teasing Threads arrival through an Instagram feature: just type "Threads" in the app's search box to see a red ticket on the right of the bar. Click on the ticket to get a shareable virtual version that showed the launch time (July 6, 7 am PT/ 10 am ET), a countdown, a QR code, and a link for pre-ordering. It also showed your Instagram handle and profile picture.
Threads will integrate with ActivityPub, the decentralized social media protocol used by Mastodon. ActivityPub provides a way for different services to share information, giving users more control over how their data is used – Instagram doesn't use the protocol.
There was a time when a new Twitter competitor would go unnoticed, but that was before Elon Musk acquired the company and fired thousands of employees.
To address extreme levels of data scraping & system manipulation, we've applied the following temporary limits:

- Verified accounts are limited to reading 6000 posts/day
- Unverified accounts to 600 posts/day
- New unverified accounts to 300/day

– Elon Musk (@elonmusk) July 1, 2023
Twitter has dealt with a number of issues since Musk's takeover that have damaged the platform's appeal. From allowing previously banned users to return, to the paid verification plan, things have been far from smooth. The most recent controversy saw unregistered users blocked from viewing tweets and Twitter temporarily limiting the number of tweets logged-in users can see. The move caused widespread technical issues across the platform.
This week Twitter announced that the popular TweetDeck, used by many professionals and businesses, will only be accessible by those who pay for Twitter Blue.
The problems at Twitter have seen users posting less often and others moving to the likes of Mastodon and BlueSky.
Threads' tight integration with Instagram, which has over 2.35 billion active monthly users, will help boost its numbers from the moment of launch, and that could make it Twitter's biggest threat to date.