AMD reveals Ryzen 9 7945X3D processor for gamers, first 3D V-Cache for laptops
The new chip will power just one Asus laptop for now
By Kishalaya Kundu 12 comments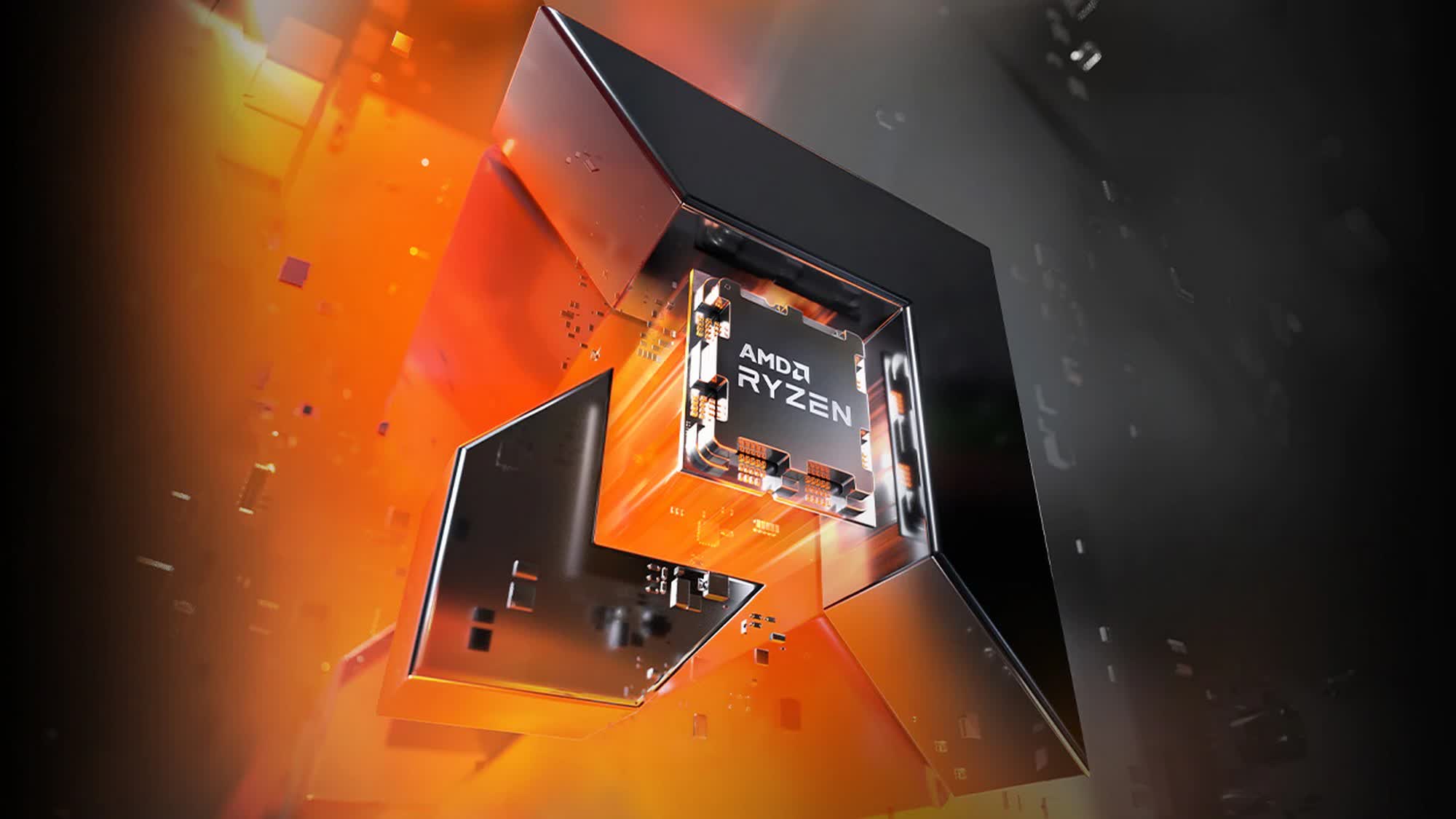 TechSpot is celebrating its 25th anniversary. TechSpot means tech analysis and advice
you can trust
.
What just happened? AMD has expanded its Dragon Range CPU portfolio with the unveiling of the Ryzen 9 7945X3D laptop processor at this year's ChinaJoy expo. The company already offers the Zen 4-based Ryzen 7045 CPUs for high-end laptops, but the new chip comes with extended L3 cache that is especially suited for gaming.
The Ryzen 9 7945HX3D is AMD's first mobile CPU with 3D V-Cache technology, but there's no word on whether the company would expand the lineup with more SKUs in the future. For now, the 7945HX3D joins AMD's current lineup of desktop replacement-class mobile CPUs and serves as its new flagship mobile processor.
The technical specifications of the Ryzen 9 7945HX3D were leaked earlier this week, and the official spec sheet now suggests that the leaked information was right on the money. Based on the Zen 4 architecture, the new chip features 16 cores and 32 threads, with a base clock of 2.3 GHz and a maximum boost clock of 5.4 GHz. While the base clock is 200 MHz lower than that of the vanilla 7945HX, the turbo speed is only a little shy of AMD's fastest desktop chips.
The crowning glory of the new chip, however, is its additional L3 cache, and plenty of it. The Ryzen 9 7945HX3D comes with a massive 128MB of L3 cache, including 96MB on the V-Cache CCD and 32MB on the other CCD. Apart from the additional cache, AMD also says that the 7945HX3D will have lower maximum operating temperature than the 7945HX. While the latter has a max operating temperature of up to 100 degrees Celsius, the new chip is expected to stay within the 89-degree mark.
AMD claims that the Ryzen 9 7945HX3D will be 15 percent faster than the existing 7945HX on average. Gamers will benefit even more, with the new chip expected to see up to 23 percent improvement in games, compared the regular 7945HX. However, users will only get the maximum performance when the CPU is locked to 40W TDP, while lowering the power draw to 70W will reduce the performance to just about 11 percent above the 7945HX.
In terms of availability, AMD says that the new processor will be exclusive to the Asus ROG Scar 17 X3D laptop, at least for now. The new laptop will come with RTX 4090 graphics and is likely to cost a pretty penny once it's officially available for purchase from August 22.