TechSpot is celebrating its 25th anniversary. TechSpot means tech analysis and advice
you can trust
.
When you buy through our links, we may earn a commission.
Learn more
.
DiskStation Manager 3.1
As experience has taught me, perhaps the most important aspect of any NAS device is its configuration software. The Synology Disk Station Manager 3.1 is an impressive piece of software that will let you do virtually anything you'd expect.
One of the suite's coolest applications is called Download Station 2, which allows you to turn the DS2411+ into a 24/7 download center for BitTorrent, FTP, HTTP, eMule, NZB news server, RapidShare and MegaUpload. Even shutting down your computer won't affect transfers, as files are downloaded directly to the DS2411+.
The eMule download service is integrated into the Download Station 2 web interface and you can simply connect to any eMule server on the list and start searching right away. You can also set the upload/download rates and the maximum connections in the eMule settings. For batch downloads, you can assign multiple tasks by entering more than one ed2k links at once, or simply upload a text file containing multiple links.
Download Station 2 also provides a torrent search function that makes it simple to locate and download torrents. Additionally the RSS Feed feature makes it easy for heavy torrent users to keep track of the latest releases.
Another cool application is Photo Station 4, which comes with advanced photo wall and image flow browsing options. In addition, the flexibility of photo theme customization, visitors' privilege settings to view or upload photos, virtual albums of recently uploaded images, RSS feeds, and a 3D photo browsing of Cooliris, make this the ultimate photo sharing center on the Internet. Also, the newly-added Google Maps integration allows you to geotag your photos and trace your path.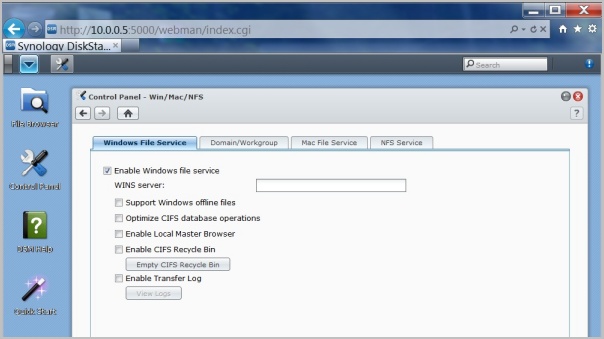 The new Storage Manager offers iSCSI support and has been certified by VMware, Citrix and Hyper-V, allowing it to tackle the major virtualization servers. Another great Storage Manager feature is called Synology Hybrid RAID (SHR), which optimizes volume size when combining hard disks of varying capacities into an array.
When set as the "Standard" volume type in the Storage Manager, SHR provides 1 to 2 hard disks fault-tolerance of data protection. It can be expanded to an optimal volume space when larger or additional hard disks are inserted into the array.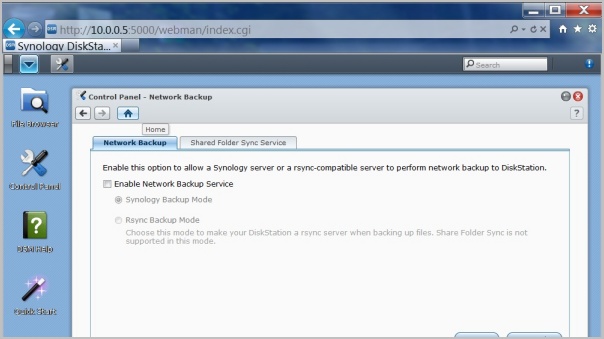 As you might expect, the DS2411+ is a master at backing up data and has many such options. The local backup allows data to be copied from the DS2411+ to an external hard drive using one of the USB 2.0 ports. This enables quick and easy backups of any data located on the device.
You can also perform a network backup, which allows you to back up files and data from one Disk Station to another (or other rsync-compatible servers) over a network. With the Encrypted Network Backup option, users can encrypt data when a backup task is being processed, so sensitive data will not be exposed to uninvited guests.
Besides the mandatory backup functions, the extra software features can certainly come in handy even if you don't plan to use all of them – and you probably won't. We particularly liked Photo Station 4, Download Station 2 and Web Station.