LG Nitro HD Review
Page 2 :

Calling / Data, Messaging, Browser By

TechSpot is celebrating its 25th anniversary. TechSpot means tech analysis and advice
you can trust
.
When you buy through our links, we may earn a commission.
Learn more
.
Calling / Data, Messaging, Browser
Calling / Data
At an LG-sponsored launch party in New York for the Nitro HD, the SpeedTest.net app reported 20Mbps downloads on my first run on AT&T's still-unannounced LTE network. That's the fastest I've ever seen on a phone, and faster than I saw on Verizon's LTE network when it was still closed to the public. Upload speeds typically ranged from 6 to 7.5Mbps as well, and all tests were performed with fewer than a reported "full bars" signal. That's some major speed. Even when on a regular HSPA+ network, download speeds in the 5 to 6Mbps range were reachable. The phone supports hotspot sharing mode (at an extra monthly cost), and naturally supports 802.11b/g/n Wi-Fi and Bluetooth as well.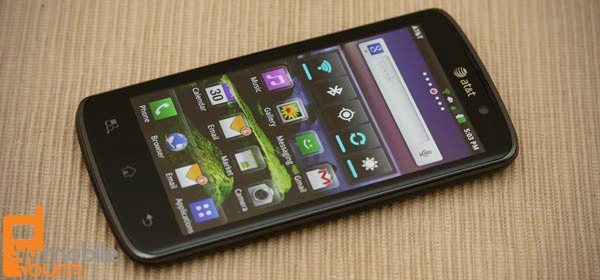 Sadly, voice calls on the Nitro HD are sometimes problematic. There appears to be something loose in the ear speaker on the phone that rattles under the right (wrong) circumstances - noticeably when speaking with women who tend to have higher pitch voices. At first I thought this was just a one-off problem phone, but some of my colleagues in the industry have had similar issues. Call volume is a bit low, as well, and the rattling problem would be even worse if the phone's volume were stronger. Outbound audio is very good, though. Signal strength is slightly weaker than on the HTC Vivid, but still reasonably good.
Messaging
LG has equipped the Nitro HD with a fairly standard array of messaging applications. The threaded SMS/MMS application is simple and clean, but lacks any real style. It works as you'd want it to, though. The email client supports a cool split-screen view that turns the Nitro HD into what looks like a small tablet. It makes pretty effective use of the large, high-resolution display. LG pre-loads Twitter and Facebook applications on the phone and instant messaging through Google Talk, though apps for other systems can be found in the Android Market.
Apps / App Store
The LG Nitro HD's Android Market provides its users with access to hundreds of thousands of applications, many for free. AT&T has a number of its own apps installed out of the box, but many of them can be easily removed. The full suite of Google-branded apps: Maps, Navigation, Gmail, and YouTube, are available on the Nitro HD, as are some other gems, like the read/write version of Polaris Office. In spite of generally being a fair performer, Google Maps on the LG Nitro HD is terrible. The app hangs often when zooming and panning, as if it gets stuck for five seconds or so before continuing.
Browser
The LG Nitro HD's web browser falls just short of being great. The display, large and sharp, lends itself wonderfully to web browsing, and the user interface on the browser, which differs greatly from stock Android, makes it easier to get around pages quickly. Even Adobe Flash content loads fairly quickly and runs smoothly. The problem is that the pages themselves just don't zoom and scroll/pan smoothly, and the double-tap zoom feature doesn't always zoom to the correct level. It often zooms too tightly and fails to re-flow the text. Turning Flash off helps a lot (with the smoothness, at least), but I just expected better performance from the Nitro HD.