Grocery Delivery in 2018: Does It Finally Work?
My Experience Shopping with Shipt... Convenience Comes at a Cost
By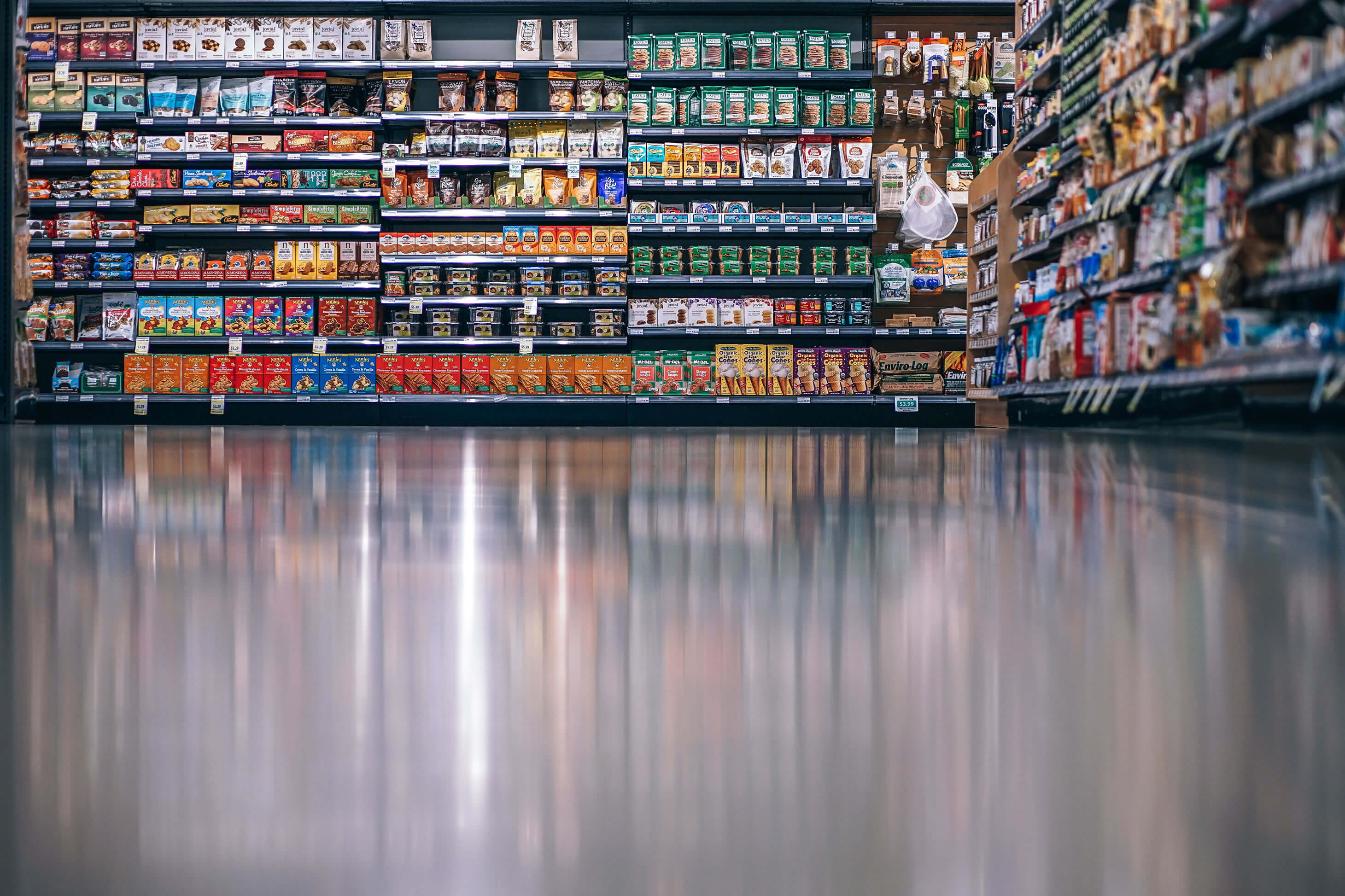 TechSpot is celebrating its 25th anniversary. TechSpot means tech analysis and advice
you can trust
.
When you buy through our links, we may earn a commission.
Learn more
.
When historians look back at the 2010s, I suspect two tech trends will be readily apparent: the rise in popularity of the subscription-based model and the emergence of the gig economy. What may not be immediately evident is that these two movements helped solve a dilemma that has perplexed some of the world's brightest minds for decades.
Among the many start-ups priming the dot-com bubble in the late 1990s were HomeGrocer and Webvan, two companies with a vision of breaking into the potentially lucrative online supermarket business. Like others of the era, the desire to obtain first-mover advantage through rapid growth was prioritized above all else including a sound business plan and common sense.
Webvan purchased HomeGrocer in 2000 before going bankrupt in 2001. Eventually, both companies ended up being absorbed by Amazon.
In hindsight, it's easy to see how and why these companies failed. Both outfits relied on costly, dedicated warehouses to store inventory and deployed a fleet of specialized trucks to make deliveries. Webvan also made the mistake of trying to appeal to price-conscious, mass-market consumers rather than focusing their efforts on upmarket customers that would be willing to pay a little more for such an amenity.
They were also early to the game. Internet adoption wasn't nearly as widespread as it is today and the concept of shopping online, even for non-grocery items, was still foreign to most.
Many others have tried their hand at the Internet grocery business but have also come up short. Even in today's society where the Internet is nearly as ubiquitous as electricity and shipping is both affordable and speedy, mailing large and / or heavy items remains prohibitive and quite frankly, people don't want to wait days for their groceries to show up.
Above all else, however, is the issue of perishables. How do you ship items like milk, fresh meats, seafood and frozen goods without insulated coolers and dry ice?
The answer is quite simple - you don't.
The winning formula also doesn't call for dedicated warehouse facilities or costly delivery trucks with cold storage capabilities. Heck, you don't even need full-time employees. As it turns out, the secret to making online grocery delivery viable isn't to reinvent the wheel but to use resources already available. In this case, that's existing supermarket infrastructure, independent contractors and a splash of technology.
I've been enamored with the prospect of grocery delivery for over a decade. Feeding myself in college was easy enough as multiple meal options existed on campus but once I left school and transportation wasn't as reliable, keeping the pantry and fridge stocked was more of a challenge.
I don't live in a tech hub like Seattle, New York City or Austin. Innovative and experimental services such as AmazonFresh and Instacart aren't offered in my area, so you can imagine my surprise when I learned that a competitor was available in my neck of the woods.
Shipt launched in the summer of 2014 with the intent of serving regions that didn't have access to grocery delivery programs. The company was acquired by Target in December 2017 for $550 million. As a gig economy participant, Shipt uses independent contractors - or vetted shoppers, as the company calls them - that are hired on a per-order basis to fulfill a member's grocery order and deliver it.
Shipt's next-hour, same day grocery delivery is billed as a win-win for all parties involved. By having someone else handle the chore of grocery shopping, members get to reserve what could be a couple of hours in their potentially busy schedules for other, more rewarding tasks.
For the elderly, those with disabilities, or people without reliable transportation, Shipt is potentially invaluable as it allows users to remain independent without having to constantly rely on friends or family members.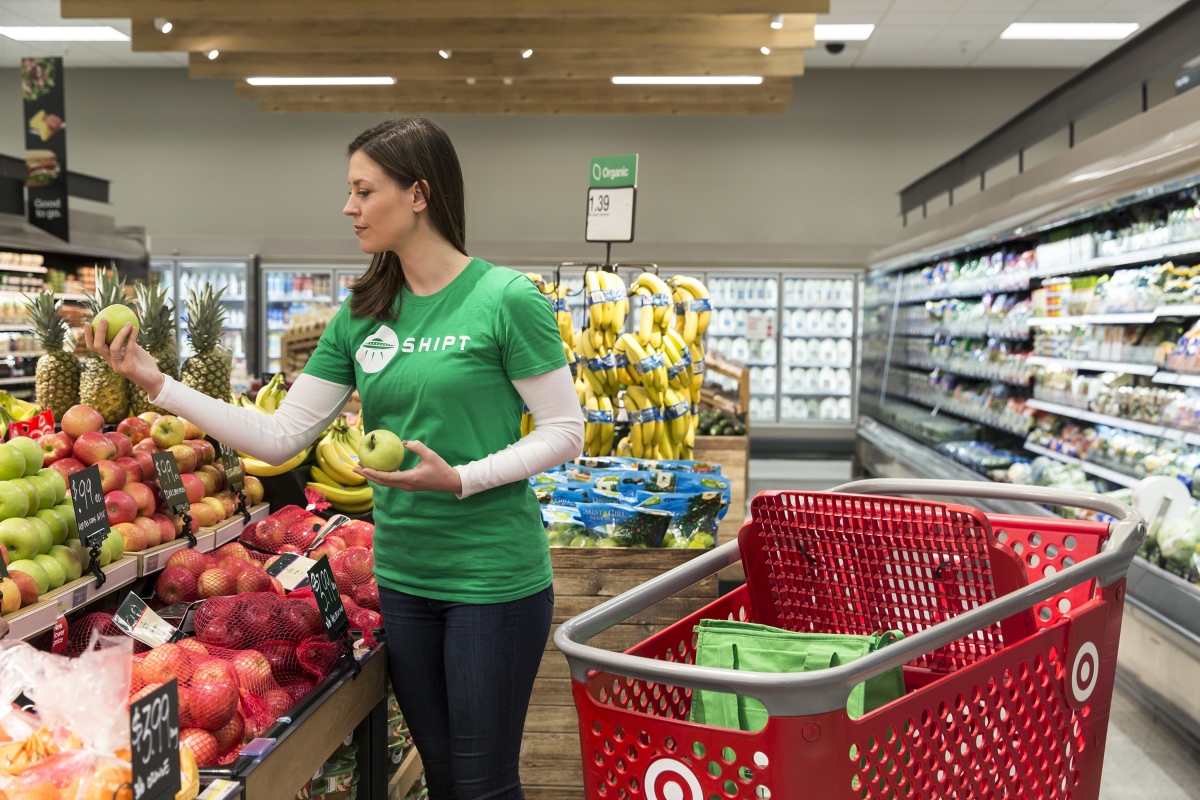 While not a major advantage, it's true that Shipt members aren't putting any wear and tear on their vehicles or using fuel to get to and from the grocery store. What's more, impulse buying is essentially a non-factor, allowing customers to make more intentional food choices.
Perhaps my favorite aspect of Shipt is that it can exist and serve customers without traumatizing existing industries. The service relies on local retailers such as Target, Whole Foods, Publix, Kroger and Costco and like more traditional gig economy outfits, it can be a viable side hustle for those looking to supplement their primary source of income or have more control over their daily schedule. In short, nobody is losing money or out of a job because Shipt exists and that's a beautiful thing.
I discovered Shipt in late August and signed up the same day. Memberships go for $14 per month or $99 a year which includes unlimited use and free delivery on orders over $35. You can score an annual membership for half price using the promo code nZVZB. Smaller orders are also welcome but you'll pay a $7 delivery fee per order. Tips are not required although as with any other service-based profession, rewarding a job well done is simply the right thing to do. You can tip in cash upon delivery or after the fact through the Shipt app or online.
A credit or debit card attached to your account is used to fund purchases. When placing an order, Shipt will put a hold on your card for an amount slightly more than the actual purchase price in order to cover any potential last-minute additions or substitutions. Once the order has been delivered, this hold will be reversed and the actual charged amount will be debited.
It's worth highlighting the fact that Shipt's prices will vary slightly from the in-store prices. According to the company's FAQ, members can expect to pay about a $5 premium per $35 spent (a 14.2% premium). This upcharge is used to help cover operating costs and to pay the labor force. Your assumption is correct - Shipt isn't cheap.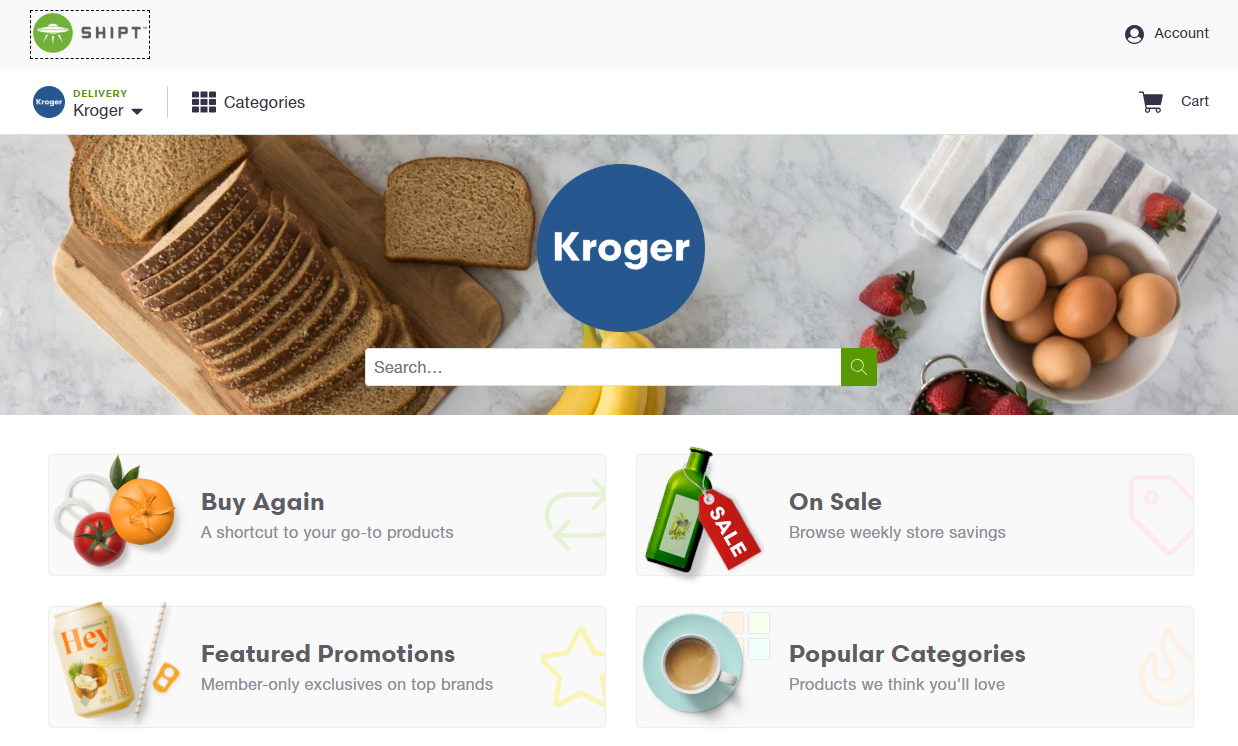 Shipt delivers from both Target and Kroger in my area. Placing an order is as easy as using Shipt's web portal or app to search for items, adding them to your cart and selecting a delivery window. Shipt's online "storefront" is decent but not great. On more than one occasion, I've come up empty-handed when searching for items that I know my local store carries.
There's a "special request" option where you can provide a detailed description of the item you are requesting. Most special requests have been fulfilled as desired; only once has a Shipt Shopper picked out the wrong item. In this instance, I used Shipt's live chat service to explain the mix-up to a customer service rep who promptly apologized for the error and credited my account with the difference. I was instructed to keep the incorrect item and could donate it to a food bank if I desired.
I've yet to have a special request that wasn't fulfilled as desired but then again, I've only asked for items that I know my local store carries. It would be much easier if Shipt's inventory more directly mirrored what's offered in-store.
Shipt doesn't allow for the use of coupons but there are several weekly promos and sales that members can take advantage of. Even still, you're paying a premium for this level of convenience. Don't expect to save a significant amount of money or score a big bargain here.
I've placed nearly a dozen orders since signing up and have generally been pleased with the service. Orders have ranged in size from as few as seven items to as many as 54.
Shipt offers next-hour delivery although your odds of securing such a quick turnaround will depend upon factors such as the time of day (slots tend to fill up faster during peak hours) and how many Shipt Shoppers are available to take orders. In my experience, most orders had the option to be delivered within just a few hours. Never have I selected a time and a shopper didn't fulfill it.
Members select from a one-hour delivery window during checkout. In the event an item you've requested is out of stock, you can either have your Shipt Shopper contact you via text message for substitutions, have them use their best judgement to select a substitution on your behalf or decline any substitutions. Phone numbers are spoofed each way so there's no worry about a stranger having your personal number afterwards.
The Kroger in my area is open 24/7 and sure enough, Shipt is available to deliver around the clock. If you work an odd shift or are a night owl, this is quite accommodating.
I've only had what I would consider one "negative" experience with Shipt (ironically, it was on my largest order to date). My Shipt Shopper missed the delivery window by a full hour and ordered a pound of cheese from the deli when I asked for a quarter pound. Furthermore, we received a small block of dessert cheese that we didn't order (and didn't pay for) - it was just randomly in one of the shopping bags which could have been a simple bagger error.
Every Shipt Shopper I've encountered has been overwhelmingly friendly, offering to bring my groceries right into the kitchen. There's usually some friendly small talk as the haul is being brought in but nothing too time-consuming because, after all, time is money when you're a gig economy worker.
Shipt Shoppers use their own personal vehicles and because their reputation is on the line (and again, tips are appreciated), you can generally expect a level of service that goes above and beyond what a salaried worker might provide. Fresh fruits and veggies, for example, look like what I'd pick out for myself and frozen items are often transported in coolers or cold storage bags. That's not really necessary considering the store is only about five minutes from my house but it's a nice touch nevertheless.
I've opted to have my Shipt Shopper contact me regarding substitutions for all but one of my orders. When an item is out of stock, the Shipt Shopper will send a text saying as much and offer up alternate products, sometimes with photos attached. You can either select from a recommended substitution or simply pass on the item.
I initially thought this would be my preferred method to handle substitutions but in practice, I found it stressful to constantly have to monitor my phone for texts while the Shipt Shopper was shopping on my behalf. Part of the convenience in a service like Shipt is having someone take on the responsibility of shopping for me. Being obligated to play an active role in the process really detracted from the overall experience and from now on, I'll probably elect to let the Shipt Shopper use their best judgment regarding substitutions or let my wife handle communications.
Shipt is unable to deliver tobacco products and pharmacy prescriptions. Alcohol can be delivered in certain areas where it is legal and there are shoppers certified to deliver alcohol. According to Shipt's FAQ, you'll need to provide a valid ID upon delivery to verify that you are at least 21 years of age.
I'm not much of a drinker so I haven't tested this aspect but I can't imagine the experience would be any different from what I've already seen from the service which is a high level of excellence.
Online grocery delivery was long thought to be a mirage but after decades of failed attempts, the underlying infrastructure to support such a venture finally exists and market conditions are congruent with public perception. In short, there's never been a better time for platforms like this to not only endure but thrive.
Shipt exists largely to cater to those willing to pay a premium for convenience and honestly, that's the right approach. Others have tried to compete on price and came up short. Shipt is far from the most economical way to acquire groceries - I can't stress this fact enough - but if you have the disposable income to spare, it can be a worthwhile investment.
For those who struggle with physical limitations or transportation shortcomings, Shipt is so much more. It's easy to take the small things in life - like being able to hop in the car for a quick trip to the grocery store - for granted. Shipt allows people who may have a difficult time getting out on their own to maintain a level of independence without feeling like a burden to others.
And that's just one side of the coin. Shipt is providing thousands of people with a viable source of income and the freedom to craft a schedule that better suits their lifestyle. Shipt is an expense that will no doubt be difficult for some to swallow. Not everyone will find value in a service like this but for those that can justify the cost, it's long overdue.
Masthead image credit: Fancycrave on Unsplash