Rumor mill: As users anticipate the release of more RDNA 3 GPUs by the end of the year, there are rumors that the architecture could soon be featured on high-end gaming laptops. The recent launch of a smaller chip variant lends credibility to this rumor, but the information should be taken with a grain of salt. In related news, Lenovo has just introduced exclusive AMD Phoenix APU models for laptops selling in Europe and China.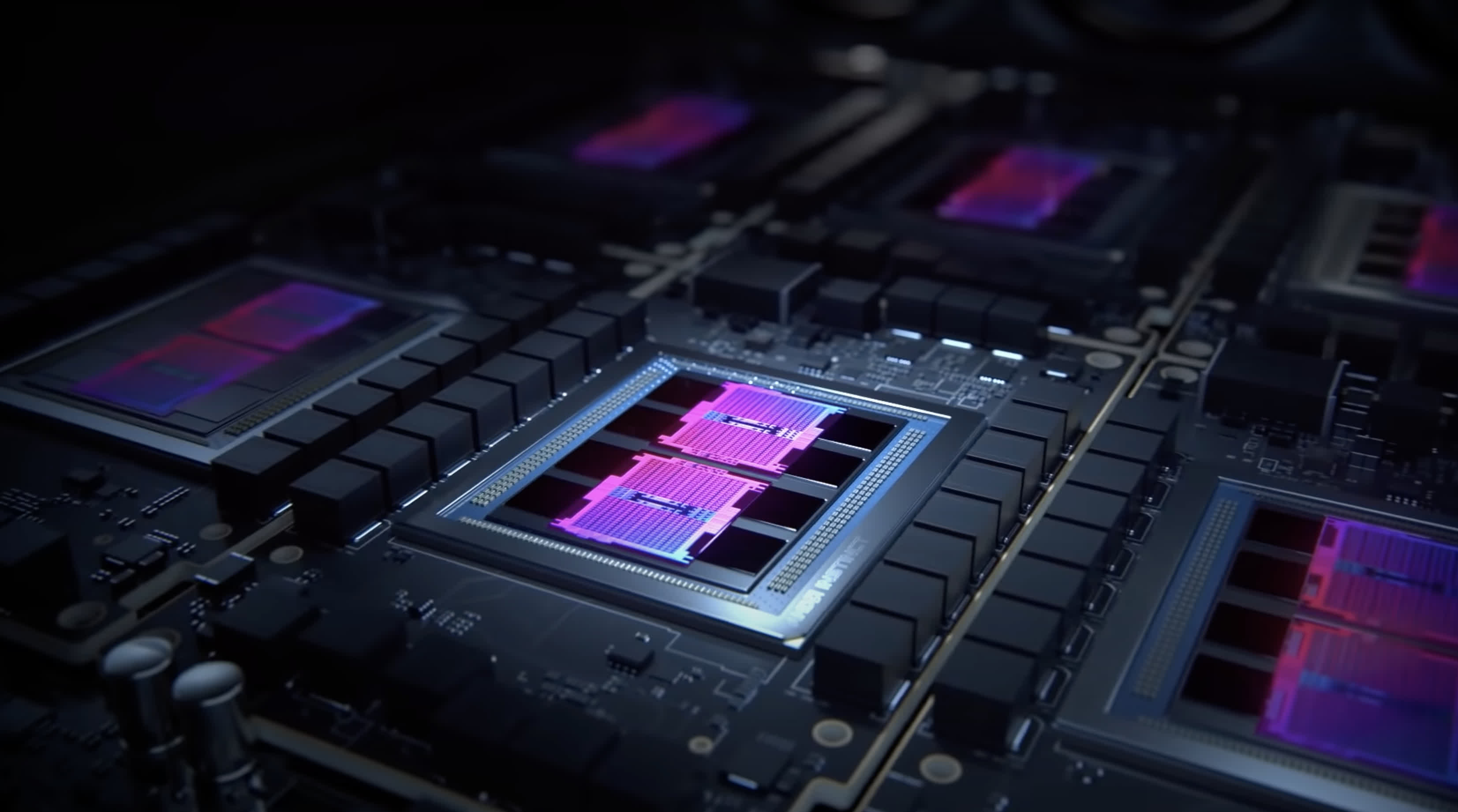 AMD may soon release a mobile version of the Radeon RX 7900 GRE, which would be the series first high-end laptop GPU. According to Tom's Hardware, leaker Golden Pig also said the company might increase the number of active stream processors, but how much remains unclear.
The idea of squeezing a version of Team Red's flagship RX 7900 into a laptop could make sense because this latest variant – the 7900 GRE – uses a smaller version of the Navi 31 chip that powers AMD's 7900 XT and 7900 XTX GPUs. However, the question remains of what the TDP would be on a mobile 7900 and how that might affect performance. Currently, the only laptop RDNA 3 GPUs are the mid-range RX 7600M XT, RX 7600M, 7700X, and 7600S.
Adding more weight to the rumor are AMD's recent confirmation about launching new enthusiast-class RX 7000 GPUs within this quarter. The term "enthusiast-class" remains a touch ambiguous, as AMD had previously labeled RX 7900 cards as "ultra-enthusiast." Beyond the hypothetical mobile 7900, potential additions to the lineup might encompass the RX 7800 XT and RX 7950 XT. Previous speculations also suggest the possibility of an RX 7700.
In other AMD laptop news, Lenovo recently released two new systems featuring custom versions of the Ryzen Mobile "Phoenix" 7040 processors. Currently available in Europe and China, the products focus on offering thin notebooks with high quality displays and plenty of memory.
Lenovo's Dutch store offers a Yoga Slim 7 Gen 8 for around $1,500, which includes a Ryzen 7 7840S APU, a 2944 x 1840 90Hz OLED screen, and 16GB of LPDDR5X-6400 RAM. Customization options include a Ryzen 5 7640S and 32GB of memory.
AMD doesn't currently list the new processors on its website, so the exact specs remain unclear. Compared to the Ryzen Mobile 7040HS APUs the company launched in April, the Lenovo listings show slightly lower clock speeds, though the Ryzen 7 has the same boost clock as the 7840HS.
https://www.techspot.com/news/99800-radeon-rx-7900-gpu-variant-could-hitting-gaming.html