The big picture: AMD's Zen 4 processors may receive the bulk of media attention and consumer interest, but the company continues to ship Zen 3 chips, especially to OEMs. Many of these are not even advertised by AMD, leaving most people unaware of their existence. One such chip is the Ryzen 3 5100, which was outed recently by a CPU support list for Gigabyte motherboards.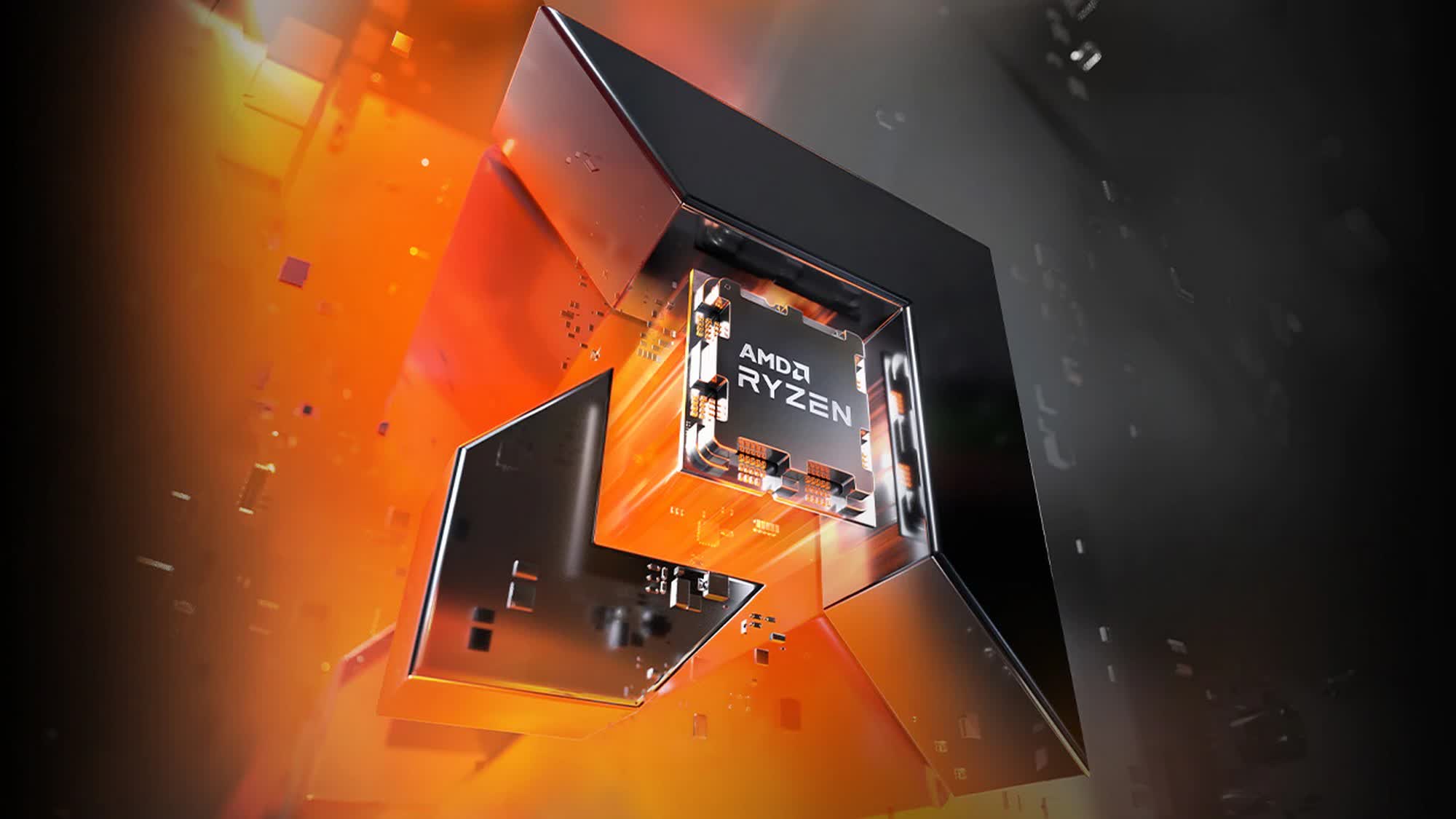 As seen on the official Gigabyte website (via momomo_us), the Ryzen 3 5100 is built on TSMC's 7nm process node and features four cores and eight threads. It also includes 2MB of L2 cache, 8MB of L3 cache, 3.8 GHz base clock, 4.2 GHz boost clock, and 65W TDP. However, it lacks an integrated GPU. The chip seems to be exclusively designed for OEMs, so DIY enthusiasts are unlikely to be able to buy one from a retailer.
In addition to the Ryzen 3 5100, AMD recently launched two more processors: the Ryzen 7 5700 and Ryzen 5 5600X3D. While the former is expected to be another OEM-exclusive, the latter will be available for retail purchase. As far as architecture goes, the Ryzen 7 5700 is part of the Cezanne lineup, while the Ryzen 5 5600X3D is a modified version of an existing Vermeer chip. The Ryzen 3 5100 also utilizes the Cezanne architecture, as opposed to Vermeer.
July 4, 2023
The Ryzen 7 5700, it is an 8-core, 16-thread chip built on the 7nm process node and based on Zen 3 architecture. It features 4MB of L2 cache, 16MB of L3 cache, 3.7 GHz base clock, 4.6 GHz boost clock, and 65W TDP. The Ryzen 5700G/GE comes with a Vega iGPU, but the Non-G variant lacks an integrated graphics chip. All the new chips are designed for the AM4 socket and are expected to be compatible with AMD's 400- and 500-series motherboards following a firmware update.
It is worth noting that the Ryzen 3 5100 was originally expected to launch last year. According to a report from March 2022, the Ryzen 7 5700, Ryzen 7 4700, and Ryzen 3 5100 were all tipped to arrive in April 2022, but that never quite happened. While the Ryzen 7 4700 remains MIA to this day, the other two have now officially been released.
https://www.techspot.com/news/99304-amd-quietly-releases-three-new-zen-3-processors.html