In context: Some unfortunate AMD Ryzen 7000X3D CPU owners have had to deal with unexpected processor and motherboard failures while using heavily-advertised memory overclocking features like AMD EXPO on high-end AM5 motherboards. Asus was quick to respond to the issue, but it did so in a way that caused confusion for affected users and prompted a mountain of criticism from independent media. Now the company is taking the first step in repairing its reputation with better warranty coverage for AM5 motherboards.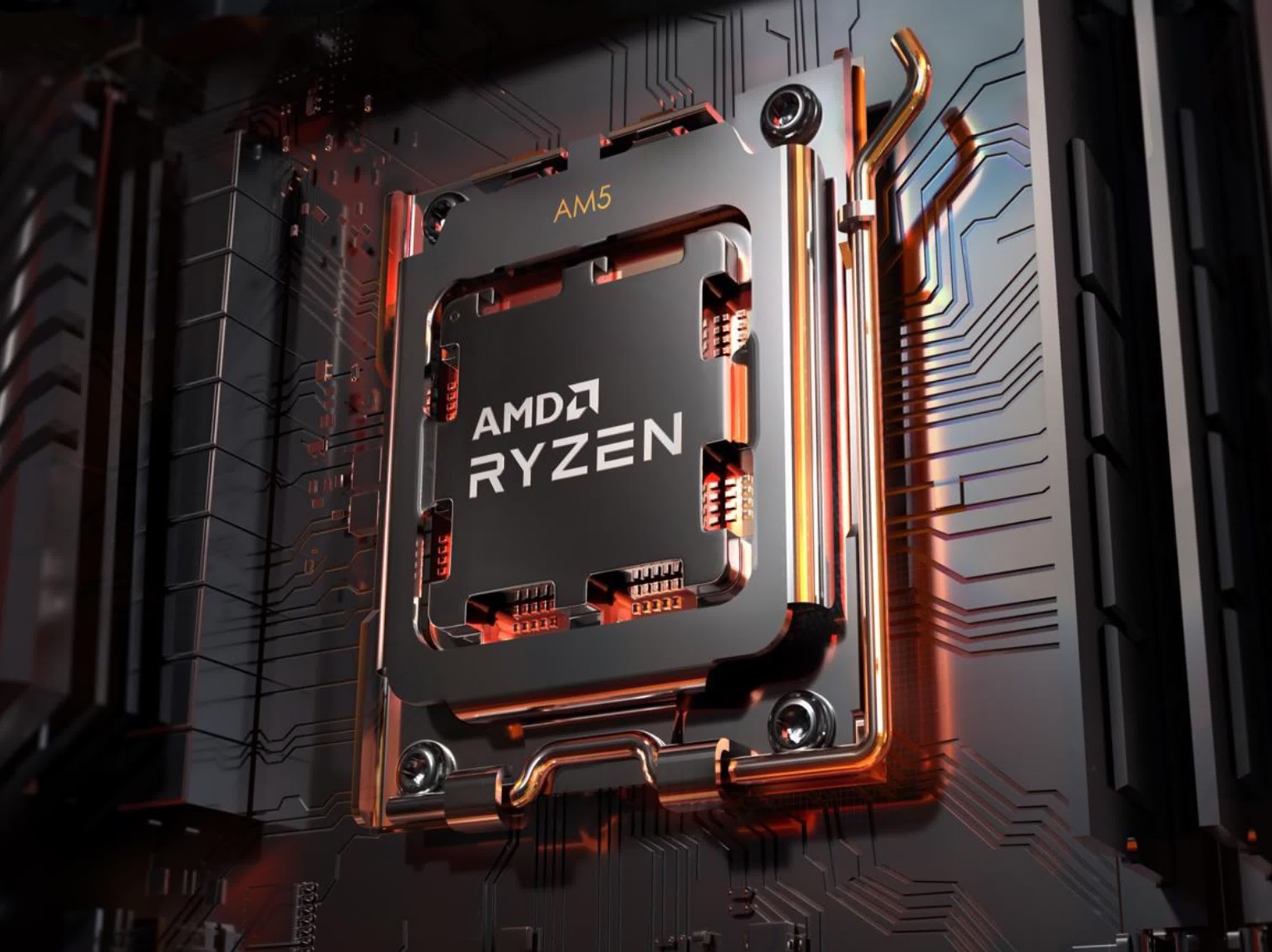 Last month, several people using Ryzen 7000X3D processors in their systems reported their CPUs were burning out for no apparent reason. The problem turned out to be related to poorly-tested BIOS releases that companies like MSI and Asus released as "stable" versions even though they were causing AM5 processors to operate at unsafe voltages.
Following a thorough investigation by Gamers Nexus that criticized Asus for the way it handled the whole situation, some high-profile YouTube channels announced they were pausing their Asus sponsorships. On one hand, the Taiwanese company was quick to react to reports of burning Ryzen CPUs with BIOS revisions. On the other hand, the new versions were not meant for public use and the release notes didn't clearly mention they would void your warranty.
This meant that many users could upgrade to a newer BIOS and still face the risk of their CPUs and motherboards failing. Meanwhile, the company kept recommending that users avoid using heavily-advertised features like AMD EXPO on its AM5 motherboards as doing so would void their warranty.
The good news is that Asus seems to have bowed to public pressure after realizing the mixed messaging around overheating Ryzen CPUs on its high-end motherboards and BIOS revisions was damaging the brand. The company has issued a statement that promises all affected users will get motherboard coverage, including those of you who use beta BIOS releases or memory overclocking features like AMD EXPO/DOCP and Intel XMP.
Also read: Guide to AMD Ryzen 7000 Motherboard Chipsets
Asus has listed support phone numbers for customers in the US, EU, UK, and Australia who need help with their AM5 motherboard troubles. The company also notes that it has removed BIOS updates that don't follow AMD's latest voltage guidelines for AMD's Ryzen 7000 series processors.
Overall, this is a big win for consumers, some of whom paid for expensive X670 motherboards thinking they would get the best that the AM5 platform has to offer. At the same time, Asus could have avoided the public backlash with better messaging, and we're hoping the company will deliver on its promise of "supporting the AMD AM5 platform and our customers."
https://www.techspot.com/news/98705-asus-updates-warranty-policy-am5-motherboards-after-ryzen.html