Posts: 9,135 +117
Staff member
What just happened? Immersion Corporation, the haptic feedback company that has been suing others over rumble tech since 2004, has now turned its attention to Valve, accusing the gaming giant of infringing on its patents in the Steam Deck, Valve Index VR, Steam VR, and games, including Half-Life: Alyx.
Back in 2004, Immersion won a lawsuit against Sony, claiming the Japanese firm had used its haptic feedback (rumble) technology. The Verge notes that since then, it has launched lawsuits against Microsoft, Apple (for Force Touch and 3D Touch on the iPhone 6 and Apple Watch variants), Google, Motorola, and Fitbit, all of whom settled.
In Microsoft's case, it ended up buying 10% of Immersion for $6 million to avoid the case, as well as paying $20 million for a perpetual patent license. Meta is currently fighting an Immersion lawsuit filed last year, while Nintendo, like Sony and Microsoft, licenses Immersion tech.
As with other litigious companies, which are sometimes given the moniker Patent Trolls, Immersion has accumulated so many patents for a particular technology that sued tech firms have an easier time settling or licensing. The company claims to own over 1,650 patents related to haptics.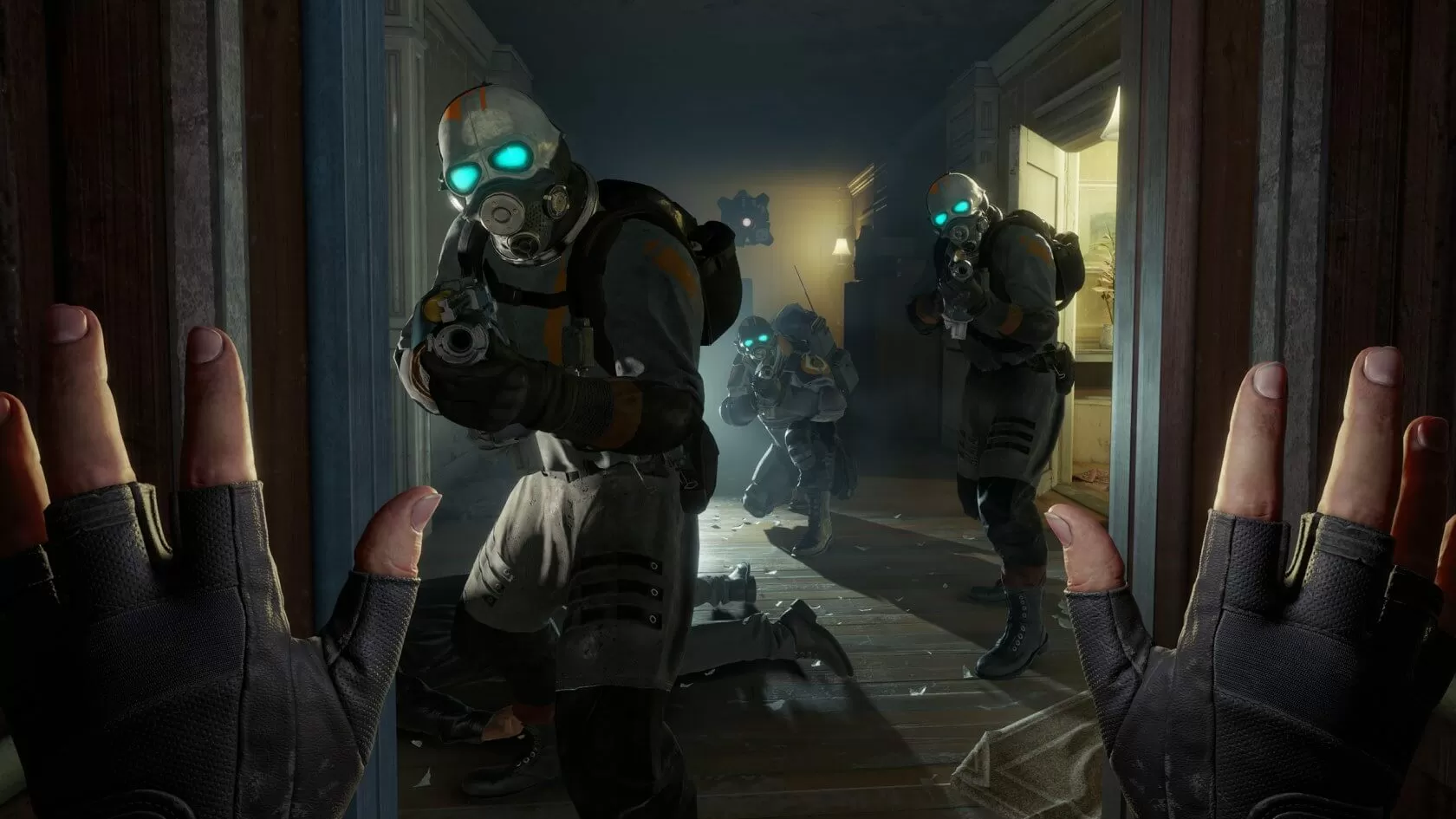 Immersion is gunning for Valve
On Monday, Immersion filed a complaint against Valve in federal court. It cited seven patents dating from 2002 to 2016 and is asking for damages, royalties, and an injunction against Gabe Newell's company "from deploying, operating, maintaining, testing, and using the Accused Handheld Instrumentalities and Accused VR Instrumentalities."
"While we are pleased to see that Valve recognizes the value of haptics and has adopted our haptic technology in its handheld video game and AR/VR systems as part of its effort to generate revenue streams through the sales of hardware, games, and other virtual assets, and advertisements, it is important for us to protect our business against infringement of our intellectual property to preserve the investments that we have made in our technology," said Eric Singer, chairman and CEO of Immersion.
It's noted that Valve uses linear resonant actuators (LRA) in its products, which is the same technology found in the Nintendo Switch, so it seems Valve will be battling precedent in this case. In all likelihood, we can expect to see Valve follow in the footsteps of others sued by Immersion and settle the case.
The Steam Deck is proving highly successful for Valve. It's regularly at the top of Steam's Top Sellers chart and is estimated to have sold more than one million units. Valve is also working on a successor to the handheld device.
https://www.techspot.com/news/98720-haptics-company-successfully-sued-multiple-tech-giants-goes.html