What just happened? Carbon Health is a US healthcare chain describing itself as a human-centered "hybrid healthcare provider" which uses the power of technology to make "great care" more accessible to everyone. The company is of course sold on the new generative AI trend too, and it already has an automation tool writing notes in place of human doctors.
Carbon Health's AI is nicknamed Carby, and is already integrated into the company's electronic health records (EHR) system used in more than 100 locations for primary healthcare and urgent care clinics managed in the US. Carby works on data recorded during conversations between physicians and their patients, even though it seemingly (still) needs a patient's consent to record and process the check-up meeting.
The audio recorded from the conversation is transcribed into text through Amazon's AWS Transcribe Medical cloud service, and is then sent (along with existing medical data about the patient) to a machine learning model for AI mumbo-jumbo data processing. Predictably, the model in question is OpenAI's GPT-4.
Carbon Health states that GPT-4 can generate health summaries (plus medical data digests) in 4 minutes, while puny human doctors seemingly need 16 minutes to attain the same results. Thanks to this remarkable time-saving procedure, the company says, clinics can now accept more patients than before.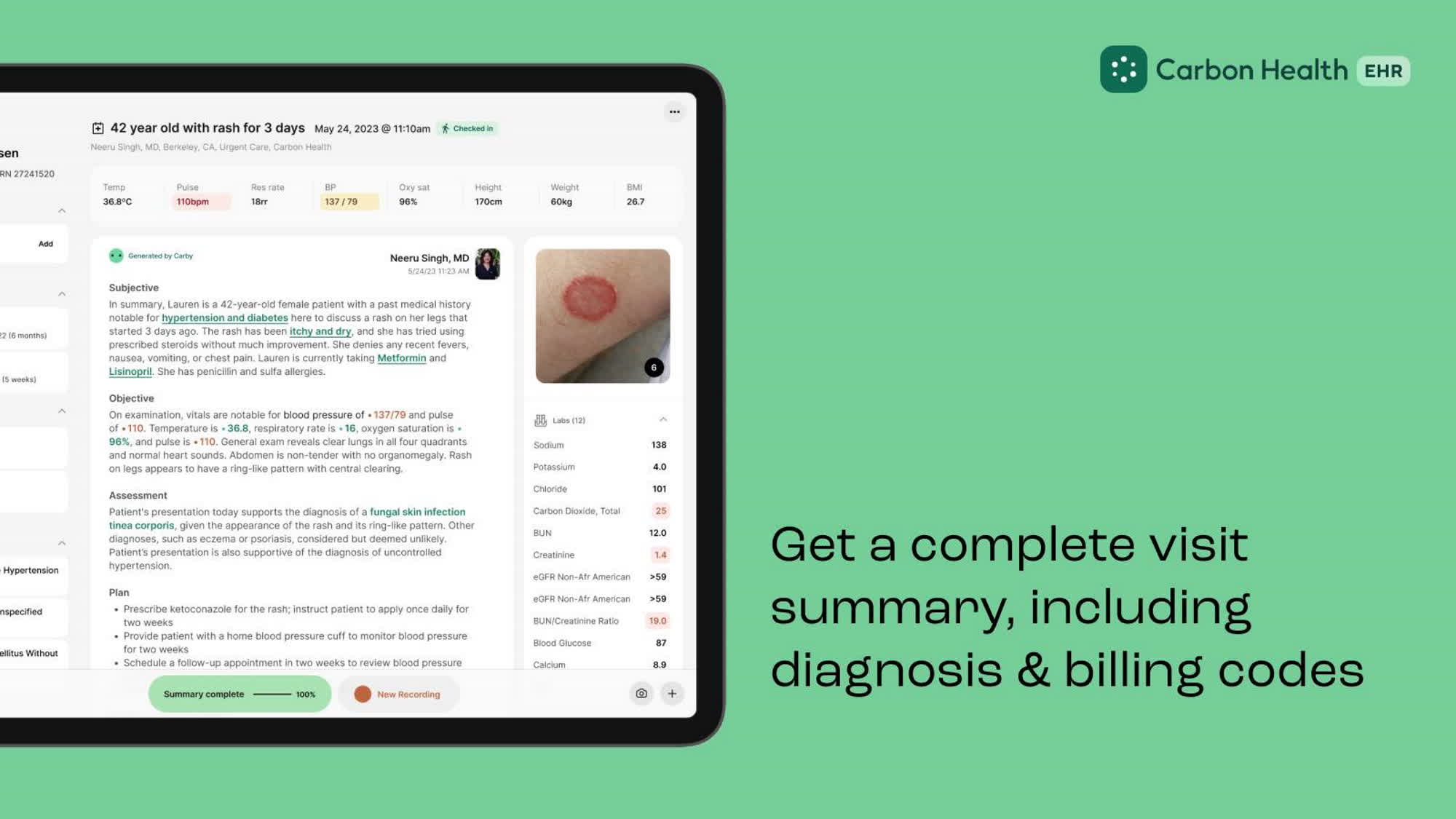 Like any other generative AI model, GPT-4 is prone to errors and likes to make facts up out of thin (digital) air. Therefore, doctors will still have to spend some time checking and verifying the AI-generated text. Doctors have to review and validate every medical decision by the AI, at least for the time being. Despite its hallucinating tendencies, Carby can seemingly produce medical records which could be accepted without edits 88% of the time.
The generative AI model is already being used in over 130 clinics, Carbon Health says, with over 600 medical staff having access to the new automation procedure. According to a San Francisco clinic that tested the tool, Carby can provide a 30% increase in the number of patients that can be treated in the same timeframe.
According to a Carbon Health spokesperson, scribes and transcription services have become a standard procedure in the healthcare industry. The majority of patients is seemingly enthusiastic about the prospect of being (metaphorically) vivisected by GPT-4, while Carby's features are still being tweaked based on healthcare provider feedback.
https://www.techspot.com/news/98974-healthcare-chain-using-gpt-4-based-ai-tool.html