Something to look forward to: Some long-awaited changes to Windows 11 recently arrived in Insider preview builds. The updates significantly enhance the usefulness of Android apps in the operating system and introduce a visual overhaul for File Explorer. It likely won't be long before the new features are available to all users.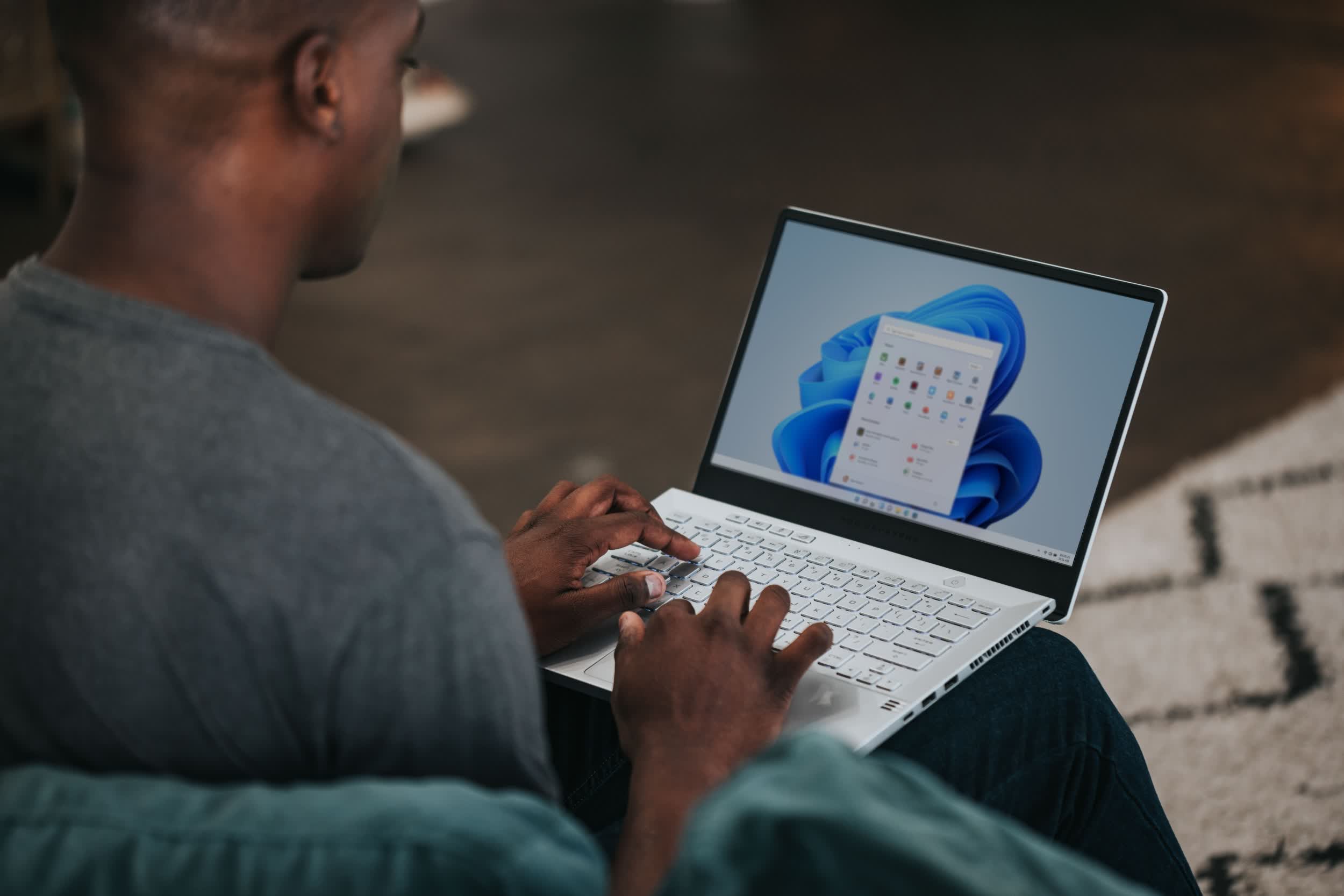 Recent Windows 11 insider preview builds have introduced Android file sharing and a new look for File Explorer. Microsoft and leaks have teased both updates for months.
Insider update 2305.40000.4.0 enables file sharing in Windows Subsystem for Android, allowing Android apps installed on Windows 11 to access files typically reserved for Windows-only programs. Users can now perform tasks like sharing media from Windows folders in Android social media apps or using Android productivity apps to edit files from Windows folders.
The subsystem can only access files in the Windows user profile folder, like the default Pictures and Videos libraries. For security reasons, file sharing excludes exe files, system folders, external drives, and the Program Files folder. Users also have to provide permission every time an Android app requests the use of a Windows file.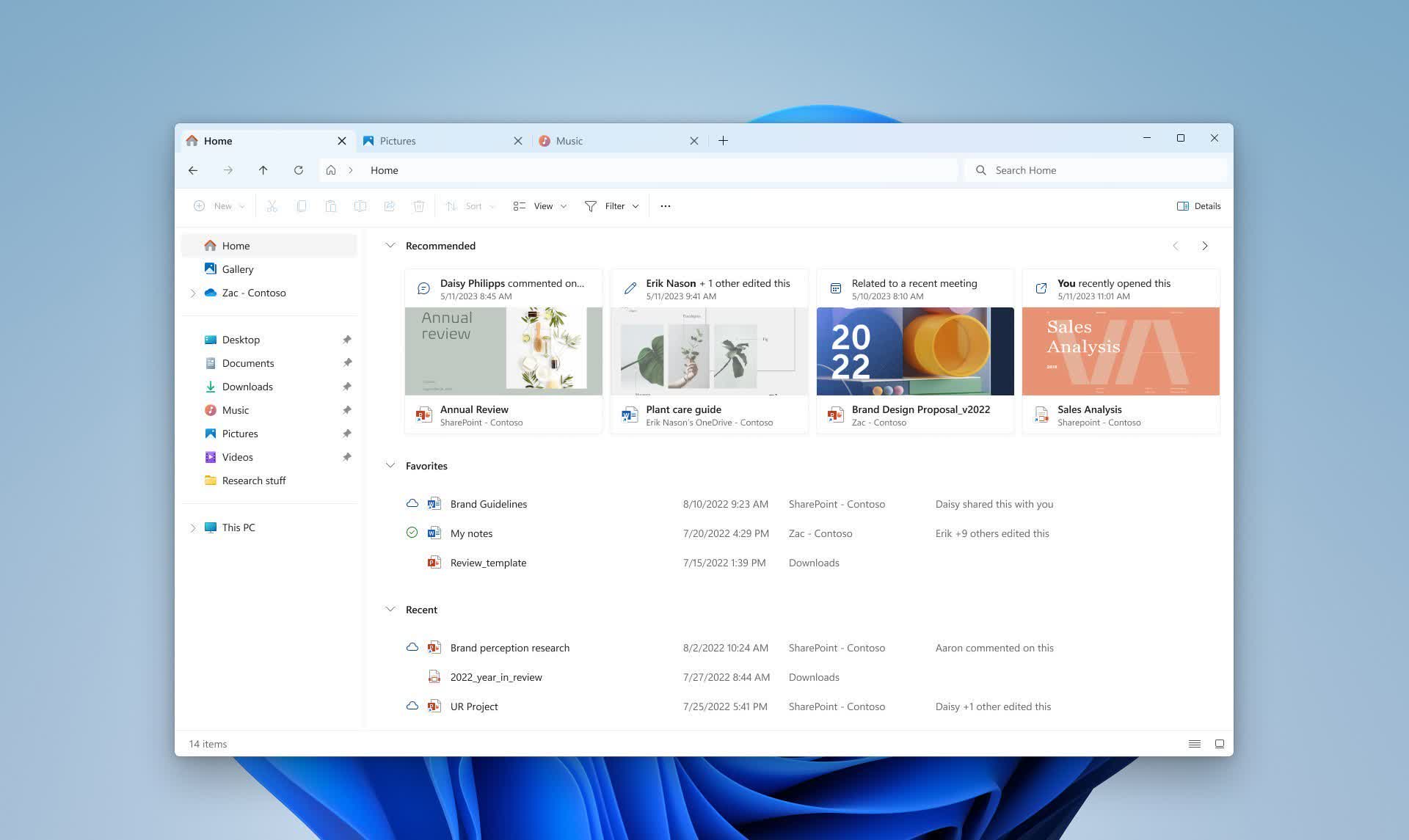 Click to enlarge
The update enables File Sharing by default, but users can deactivate the feature in the Windows Subsystem for Android settings. Shared folders will appear in the subsystem under "/sdcard/Windows." Users can also drag and drop files into supported Android apps or copy and paste them.
File sharing is one of the features that a Microsoft GitHub update mentioned last October. The roadmap's upcoming features also include shortcuts and local network access by default.
Meanwhile, insider build 23475 refreshed the interface in File Explorer. The top of the app's window now resembles a web browser, with an address bar, search bar, tabs, and navigation buttons. The update also reorganizes Quick Access folders, recent and favorite files. To provide feedback, open the Feedback Hub with the Windows and F keys and comment in the "File Explorer" section under "Files, Folders, and Online Storage."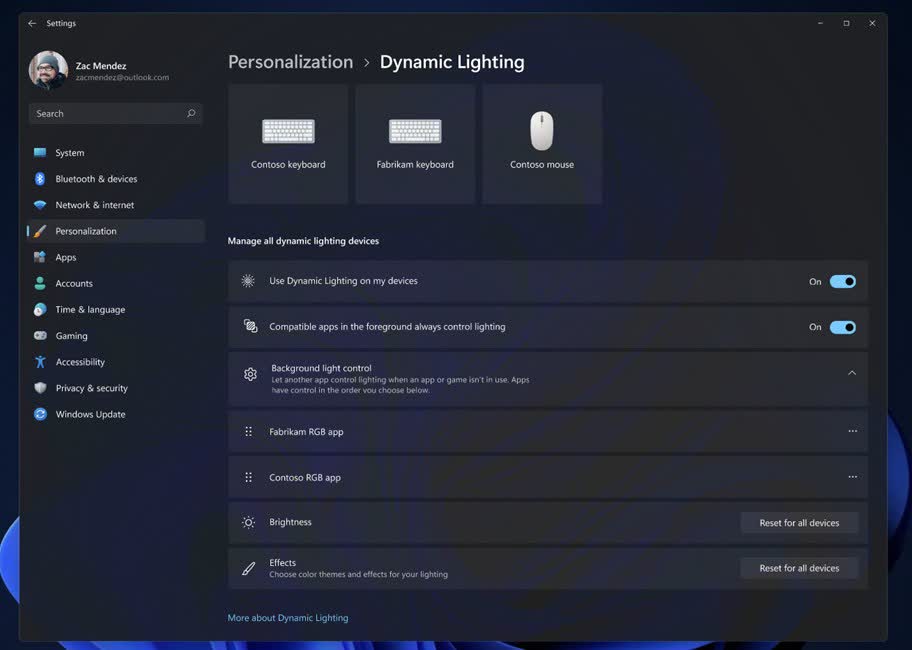 Click to enlarge
Another previously confirmed function this build introduces is Windows 11's native RGB lighting controller, which lets users adjust the RGB lighting on peripherals without using third-party software. The controls are located in Settings > Personalization > Dynamic Lighting. Feedback concerning the controller goes under Devices and Drivers > Lighting in the Feedback Hub.
Currently, the lighting controls only work for certain keyboards and mice, mostly from Razer. It's unclear whether the functionality will eventually extend to hardware components like GPUs. However, manufacturers including Acer, Asus, HP, HyperX, Logitech, Razer, and Twinkly are cooperating with Microsoft's efforts to streamline RGB controls.
https://www.techspot.com/news/99054-major-file-explorer-changes-android-file-sharing-coming.html