Forward-looking: Most exoskeletons target industrial workers and people with disabilities. However, one company recently debuted a model designed to assist nurses and other healthcare staff, highlighting the lack of attention they receive relative to the importance of their profession. The device helps with daily tasks and challenges that people not working in hospitals likely never consider.
European robotics firm German Bionic recently released the Apogee+, possibly the first exoskeleton specifically for healthcare staff. Similar to models targeting manual laborers, it eases the burden of physical tasks, but the company added unique design aspects with hospitals in mind.
The physical strain endured by nurses and doctors is something many might not consider, but it's substantial. German Bionic emphasizes that healthcare work often entails walking long distances, standing for extended periods, and lifting heavy objects, including patients. These demands were exacerbated during the pandemic, leading to a notable increase in early retirements within the industry.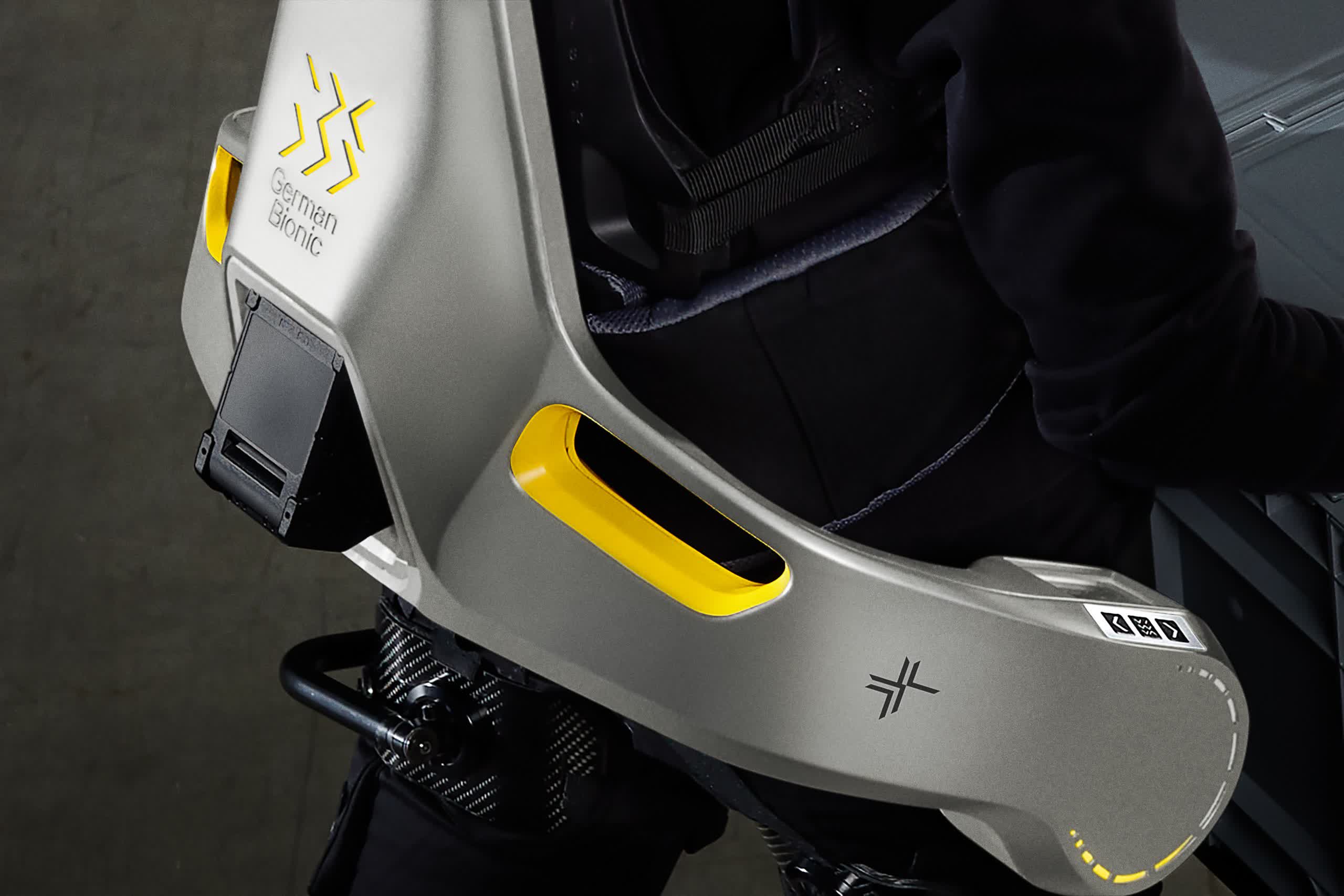 To address these challenges, the Apogee+ facilitates walking and can assist in lifting weights up to 66lb (30kg). It also features rear grips for patients to hold while healthcare workers assist them. This power suit can aid nurses in repositioning immobile patients, transitioning them to and from wheelchairs, performing examinations, and conducting other tasks in uncomfortable postures.
The unit consists of a device that wraps around the wearer's sides and back, with straps attached to the thighs and a vest covering the torso. The slim design should maximize comfort and facilitate easy maintenance.
By employing a monocoque-based design, the Apogee+ boasts a reduced surface area compared to other exoskeletons. This makes it more resistant to germs and bacteria, streamlining the cleaning and disinfection processes – crucial in healthcare settings. Furthermore, German Bionic has ensured the device is dust-resistant and waterproof to IP54 standards, allowing workers to wear it even while cleaning patients.
The company hopes that its powered suit can make the healthcare profession more appealing, helping hospitals recruit and retain personnel after enduring the difficulties of the pandemic. German Bionic will demonstrate the Apogee+ at the MEDICA medical trade fair in Düsseldorf, Germany, which runs from November 13-16. While the company doesn't publicly list pricing, it claims to have generous lease and purchase options, and certain markets are eligible for financial assistance.
https://www.techspot.com/news/99958-robotics-company-debuts-exoskeleton-healthcare-workers.html