Posts: 15,101 +191
Staff member
The big picture: The global smartphone market continued its decline in the second quarter of 2023 according to separate reports from Canalys and Counterpoint. It wasn't all doom and gloom, however, as some segments like premium devices continued to show promise.
Canalys said smartphone shipments dipped 11 percent year on year in Q2 while Counterpoint noted an eight percent year-over-year sell-through decline. Both research firms agreed that Samsung led the quarter by a significant margin. Canalys' data showed Samsung captured a 21 percent market share while Counterpoint had Sammy at a 22 percent share.
Apple finished in second place with a 17 percent share as reported by both firms. The third largest brand, Xiaomi, secured a 13 percent market share according to Canalys (12 percent per Counterpoint). Both also agreed that Oppo placed fourth with a 10 percent market share.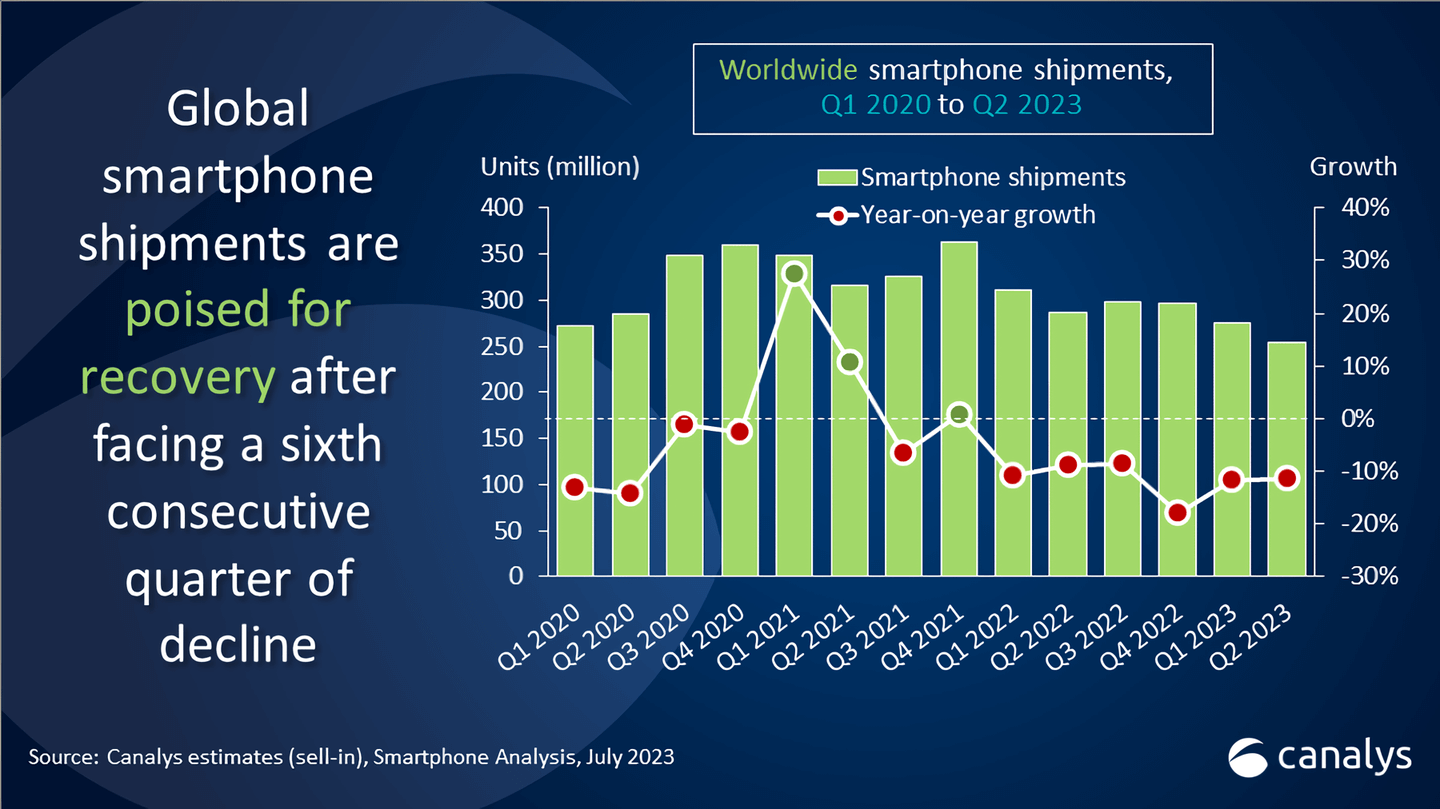 Counterpoint said the global smartphone market is now well past its rapid growth phase, adding that this is the eighth consecutive quarter with a YoY decline (or six quarters, according to Canalys). Indeed, consumer replacement cycles are getting longer and a more mature refurbished market is slowing upgrades in the low-to-mid tier segment.
As for premium tiers, growth continues to be immune to constraints impacting lower-end segments. In fact, this was the only segment that grew during the quarter. According to Canalys, more than one in five smartphones sold during Q2 were flagships. The sustained strong performance of the premium market has helped companies like Apple ensure that revenue does not suffer as much as sales volumes.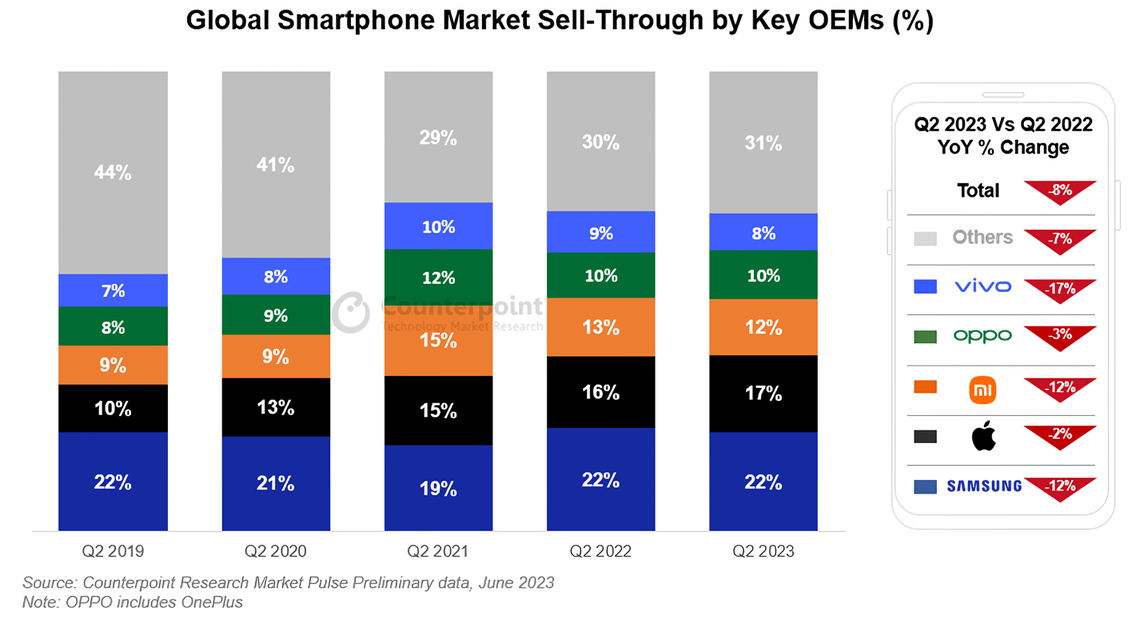 Counterpoint added that all regions saw sales decline in Q2, but the biggest declines happened in more developed regions like the US, Japan, and Western Europe, all of which experienced double-digit YoY dips.
Canalys analyst Le Xuan Chiew said the market is sending early signals of recovery following several quarters of decline dating back to 2022. Specifically, older inventory is starting to clear up to make way for new launches coming later this year.
Image credit: Daniel Romero
https://www.techspot.com/news/99445-smartphone-shipments-continue-slide-but-secondhand-premium-markets.html