Posts: 15,101 +191
Staff member
What just happened? It's been 20 years since Valve launched Steam, the (initially controversial) digital distribution service that would eventually become the de facto PC gaming platform. Valve is celebrating with a look back at some of the biggest moments from the past two decades and of course, a sale.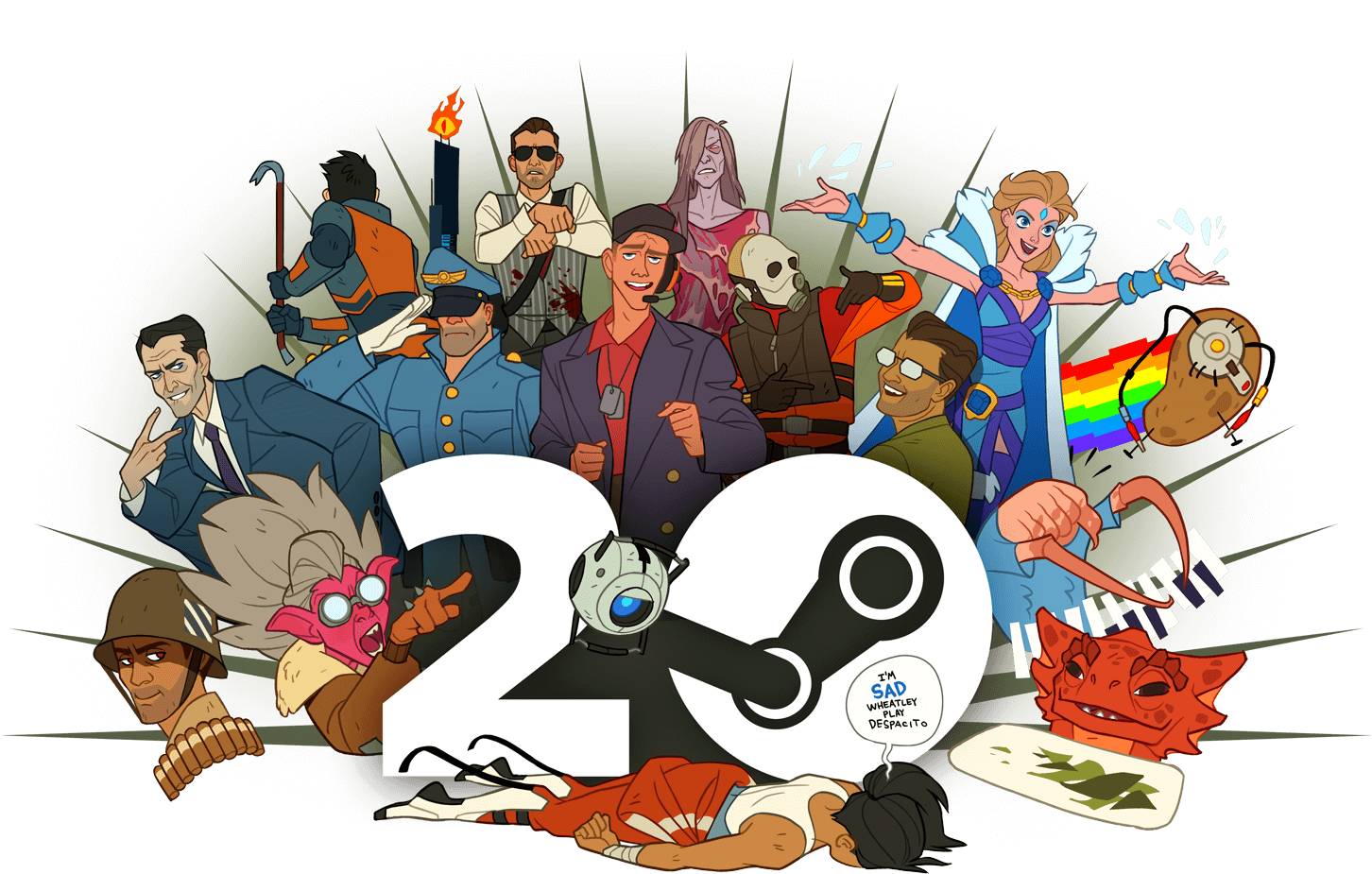 Steam arrived on September 12, 2003, a little over a month after the launch of MySpace and just before Arnold Schwarzenegger was elected governor of California, as a way to more easily deliver Valve game updates. It would be another year before Valve's seminal first-person shooter, Half-Life 2, launched on the platform, arriving in the same year as Facebook and the iconic Motorola Razr.
Interested parties can complete the walk down memory lane over on Steam, but let's get to the sale, shall we?
Several memorable Valve games are heavily discounted for a limited time, and the price cuts are palpable. Most Half-Life games are marked down by 90 percent, as is Left 4 Dead and Left 4 Dead 2, Portal 2, Counter-Strike, and Counter-Strike: Source. Half-Life: Alyx is a notable exception, but it is still 66 percent off as part of the sale, bringing it down to $20.39.
Some non-Valve games are also on offer with substantial markdowns including Mass Effect Legendary Edition at 80 percent off, 75 percent off Halo: The Master Chief Collection and Tekken 7, and 89 percent off Shadow of the Tomb Raider. Sid Meier's Civilization VI: Platinum edition can be yours for $15.12 after a 91 percent instant discount and one of my all-time favorites, Terraria, is down to $4.99 after you take half off.
It also just so happens that Activision is celebrating 20 years of Call of Duty with deals of their own. For a limited time, you can score up to 67 percent off select CoD games including Black Ops II and Black Ops III, Infinite Warfare, and Ghosts, and half off titles like Vanguard, the original Black Ops, Modern Warfare and Modern Warfare Remastered, and the very first CoD.
https://www.techspot.com/news/100139-steam-turned-20-valve-celebrating-sale.html