Posts: 9,359 +119
Staff member
In brief: The amount of technology found in modern cars is astounding, especially when it comes to advanced infotainment systems. But is this a good thing? Not according to a new survey, and it's part of the reason why owner satisfaction is declining.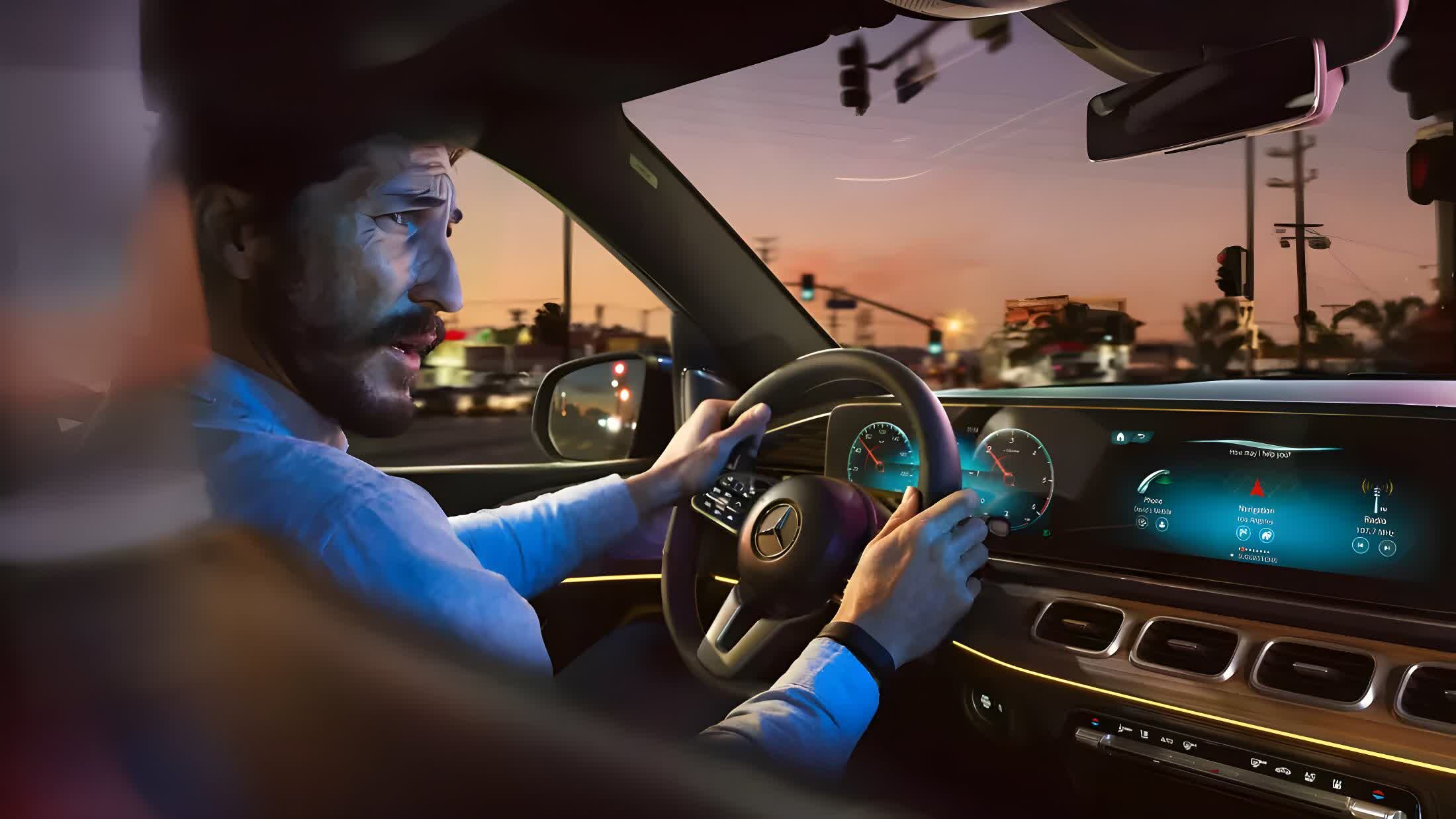 As per The Verge, JD Power's Automotive Performance, Execution and Layout (APEAL) Study shows that overall satisfaction among car owners has, for the first time in the 28-year history of the study, seen a consecutive year-over-year decline.
The overall satisfaction rating in the study has fallen to 845 (on a scale of 1,000). That's two points lower compared to one year ago and three points lower than in 2021.
Of particular frustration for owners are their vehicles' infotainment systems. Just 56% said they prefer to use the built-in systems to play audio, a significant drop from 70% in 2020. Furthermore, less than half of owners said they use their cars' native controls for navigation, voice recognition, or to make phone calls. This suggests the majority of people prefer to use the likes of Android Auto and Apple CarPlay.
"The decline in consecutive years might look small, but it's an indicator that larger issues may lie under the surface," said Frank Hanley, senior director of auto benchmarking at JD Power.
"This downward trajectory of satisfaction should be a warning sign to manufacturers that they need to better understand what owners really want in their new vehicles."
An interesting part of the study found that vehicles featuring Android Automotive (AAOS) with Google Automotive Services (GAS) score higher in the infotainment category than those with no AAOS whatsoever. However, AAOS without GAS (aka Google built-in) had the lowest scores for infotainment of the three categories.
Several big automotive companies use GAS, including General Motors, which is blocking access to CarPlay and Android Auto in its future EV lineup in favor of a native GAS system.

One might imagine that a tech-focused car company like Tesla would have more success in this area. But while Elon Musk's EV giant does continue to rank above average – a score of 878 makes it one of the higher-performing brands - its satisfaction is declining, dropping by nine points in 2023 compared to the previous year. Satisfaction scores for Tesla are trending downward year-over-year in all 10 factors, writes JD Power.
Of those ten factors, the only one to improve across the entire survey this year is fuel economy, while the factor with the largest year-on-year decline is exterior.
Elsewhere, the highest-ranking premium brands were Jaguar (887), Land Rover (883), Porsche (883), and BMW (878). Dodge was the highest among mass-market brands, followed by Ram and GMC. Hyundai Motor Group had the most awards for models ranking highest in their respective segments, while Kia sets a record for most brand awards in a single year with seven.
As for the highest-ranking individual model, that honor goes to the Porsche 911.
The study is based on almost 85,000 owners of new cars who were surveyed after owning the vehicle for 90 days.
https://www.techspot.com/news/99512-tech-overload-may-driving-down-car-owner-satisfaction.html