Posts: 9,351 +119
Staff member
What just happened? Taiwanese chip giant TSMC had an unwelcome statistic in its second-quarter earnings report: the company's first profit decline in four years. It comes as global smartphone and PC shipments slump, the result of a shaky economy, mass job layoffs, and cautious consumer spending.
TSMC reported net earnings of NT$181.8 billion ($5.85 billion) during the second quarter, down 23% compared to the same period one year earlier. Revenue was also down YoY, by 10% to NT$480 billion ($15.68 billion). Despite seeing an annual decrease, revenue and net income still beat market expectations.
The last time TSMC saw its quarterly net income decline was in the second quarter of 2019.
As expected, the company blames macroeconomic headwinds and rising inflation, "which dampened the end market demand, and led to customers' ongoing inventory adjustment," for impacting its business. Falling demand for the likes of cars and servers is also having an effect, as is the chip war between China and the US.
The meteoric rise of generative AI, which has turned Nvidia into a trillion-dollar company this year, doesn't appear to be helping TSMC a great deal, even though it makes Nvidia's AI chips. The company has revised a previous decline in sales for 2023 from a single-digit figure to 10%.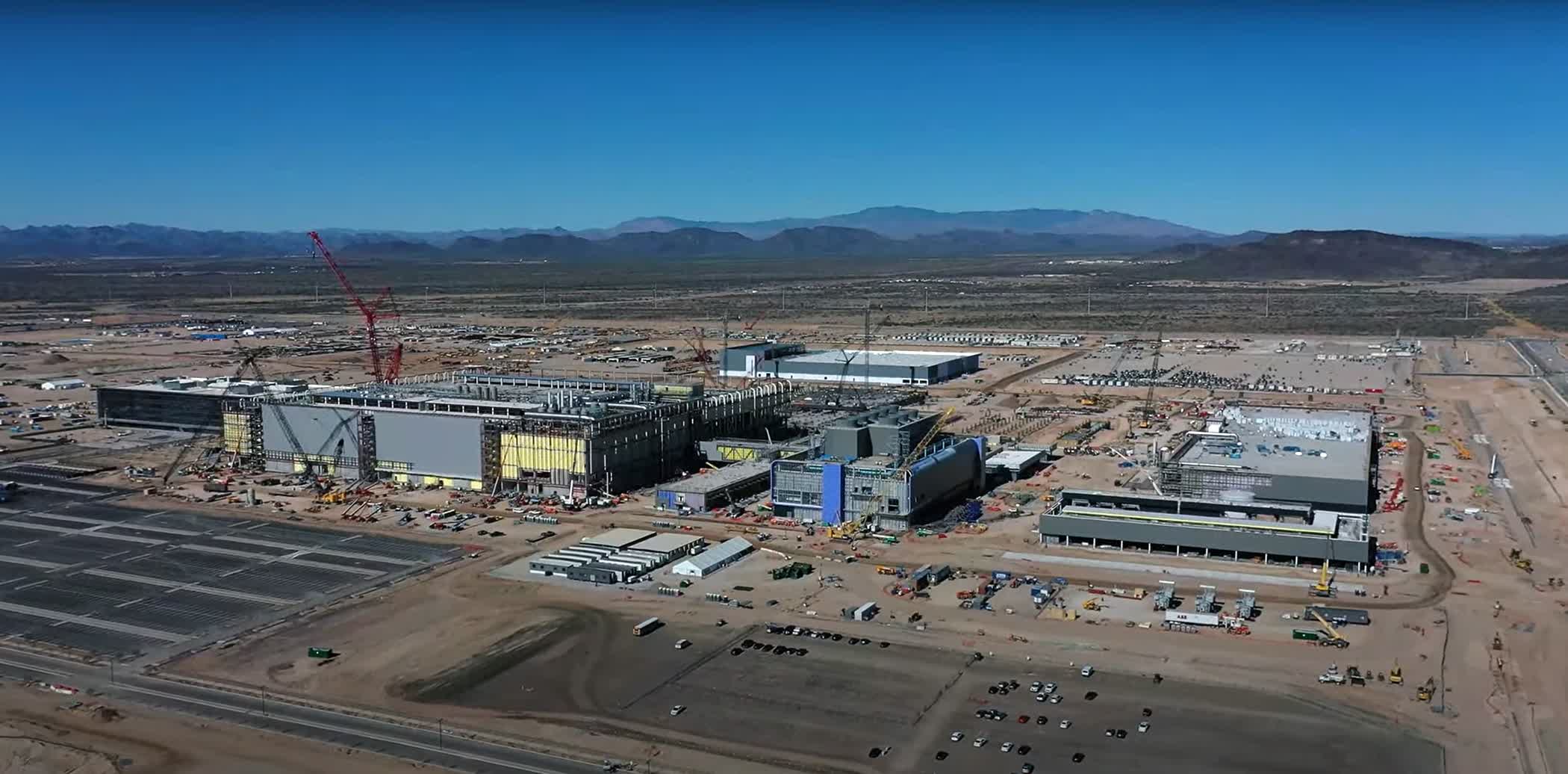 TSMC previously estimated that its investment spending for the year would be between $32-36 billion. The company now says it will be at the lower end of that estimate. It also confirmed that the anticipated start of N4 production at its troubled Arizona fab has been pushed back to 2025, partly due to a shortage of skilled workers. Its second fab plant, which will bring the 3nm manufacturing process to the US, is set to start production in 2026.
Earlier this month, TSMC was forced to assure the thousands of workers at its Arizona plant that their jobs and wages were safe following news that the company plans to bring in more employees from its home country of Taiwan to speed up construction.
TSMC does expect to see some improvements in Q3, with revenue increasing QoQ to between $16.7 billion and $17.5 billion, helped by demand for its 3nm tech and partially offset by "customers' continued inventory adjustment." That figure is still lower than market expectations, though.
https://www.techspot.com/news/99469-tsmc-reports-first-profit-decline-four-years-amid.html