Posts: 9,359 +119
Staff member
A hot potato: TSMC's Arizona plant project is proving to be a less than smooth experience for the chip giant. Following news that the company plans to bring in more employees from its home country of Taiwan to speed up construction, it has released a statement promising that US workers are not at risk of losing their jobs or having their pay cut. TSMC also denied claims that there have been serious safety issues resulting in fatalities at the plant.
Back in 2020, TSMC announced it would be investing up to $40 billion in the building of two advanced chip fabs – using the 4nm and 3nm processes - in Arizona, making it one of the largest foreign investments in US history.
TSMC said that the building of the two Arizona plants would create thousands of new positions in the US, but the company announced earlier this year that it was bringing in workers from Taiwan to expedite construction. The semiconductor firm said that current construction workers would not be impacted by the decision, but sources say they feel like TSMC is trying to replace them or cut their pay.
In a statement to AZ Family, TSMC said it required skilled expertise for specific construction activities at the Arizona site as it is now handling the most advanced equipment. As such, it was temporarily bringing in select specialized talent with strong experience – who are E-2 visa holders – to support the work and ramp-up the project.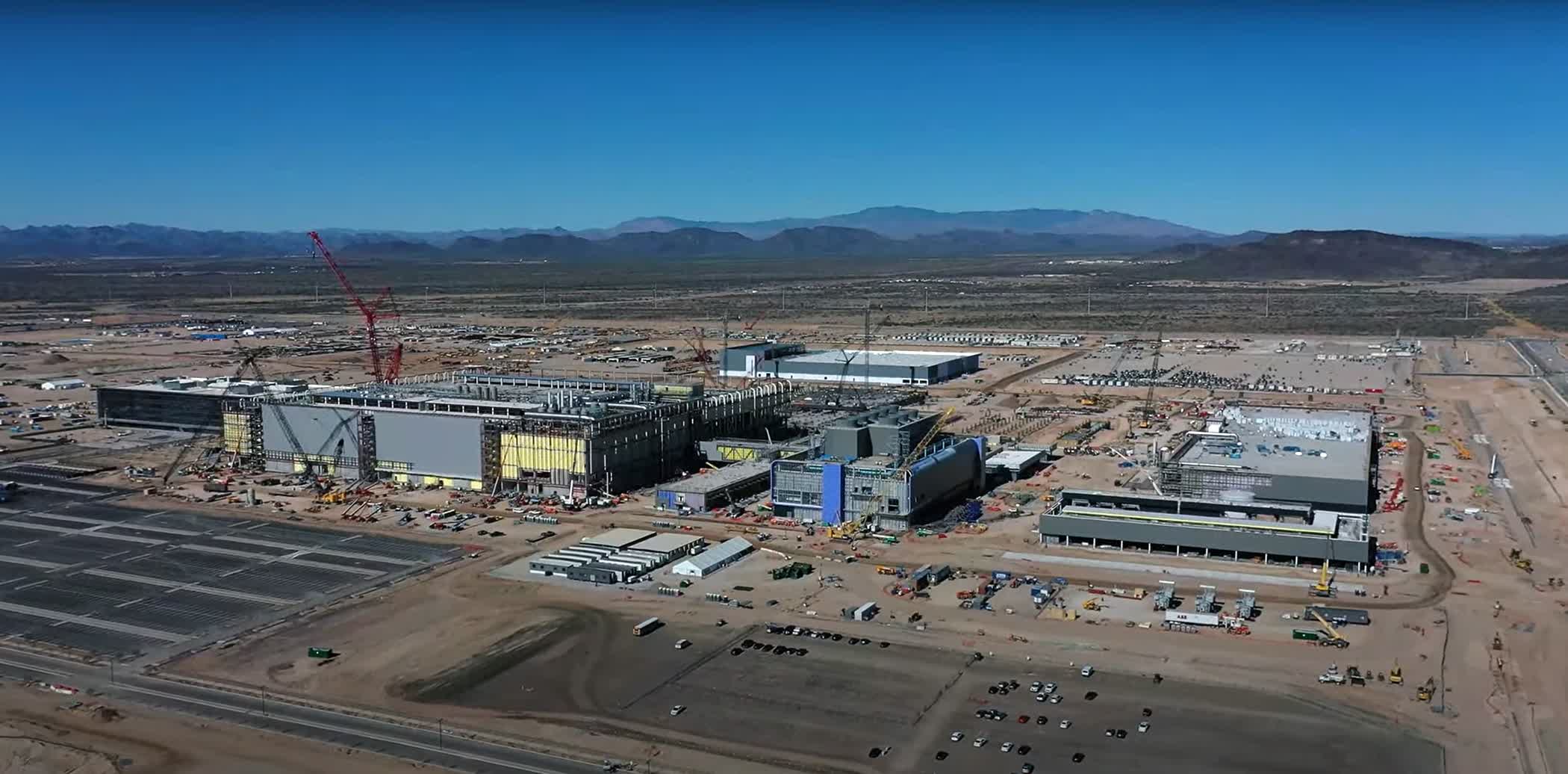 While the number of workers coming to Arizona from Taiwan has not been determined, TSMC echoed its previous statement that they will not impact the 12,000 workers currently on-site every day nor its US-based hiring.
Last month brought news that TSMC had a mere 27% approval rating on Glassdoor, the platform where current and former employees anonymously review companies, with complaints about twelve-hour days, common weekend shifts, and a "brutal" work-life balance.
TSMC chairman Mark Liu responded to the report by saying that the company does not ask US employees to conform to the same work culture standards as those observed in Taiwan, suggesting that American employees have it easier than those in the Asian nation.
There have also been questions over the Arizona plant's safety after reports of accidents and claims of two fatalities, though one of those was a worker who died of a drug overdose in a Port-A-Jon toilet. TSMC denied that any deaths have occurred. "In Phoenix, there have been zero work-related fatalities since the start of this construction," a spokesperson wrote.
The Arizona Department of Safety and Health (ADOSH) said it had no reports of TSMC employees at the site suffering death, hospitalization, amputation, or loss of an eye, which they are legally required to track. But The Prospect writes that it may be hard to confirm injuries due to the number of workers, including contractors and sub-contractors, on the site, and there have been multiple accidents involving loads being dropped from cranes.
https://www.techspot.com/news/99401-tsmc-us-jobs-wages-safe-despite-bringing-more.html