What just happened? The automotive industry is seemingly plagued by dangerous IT practices and precarious computer infrastructures. The biggest automakers in the world often have to deal with sudden, repeated IT issues that can bring data security or production lines down.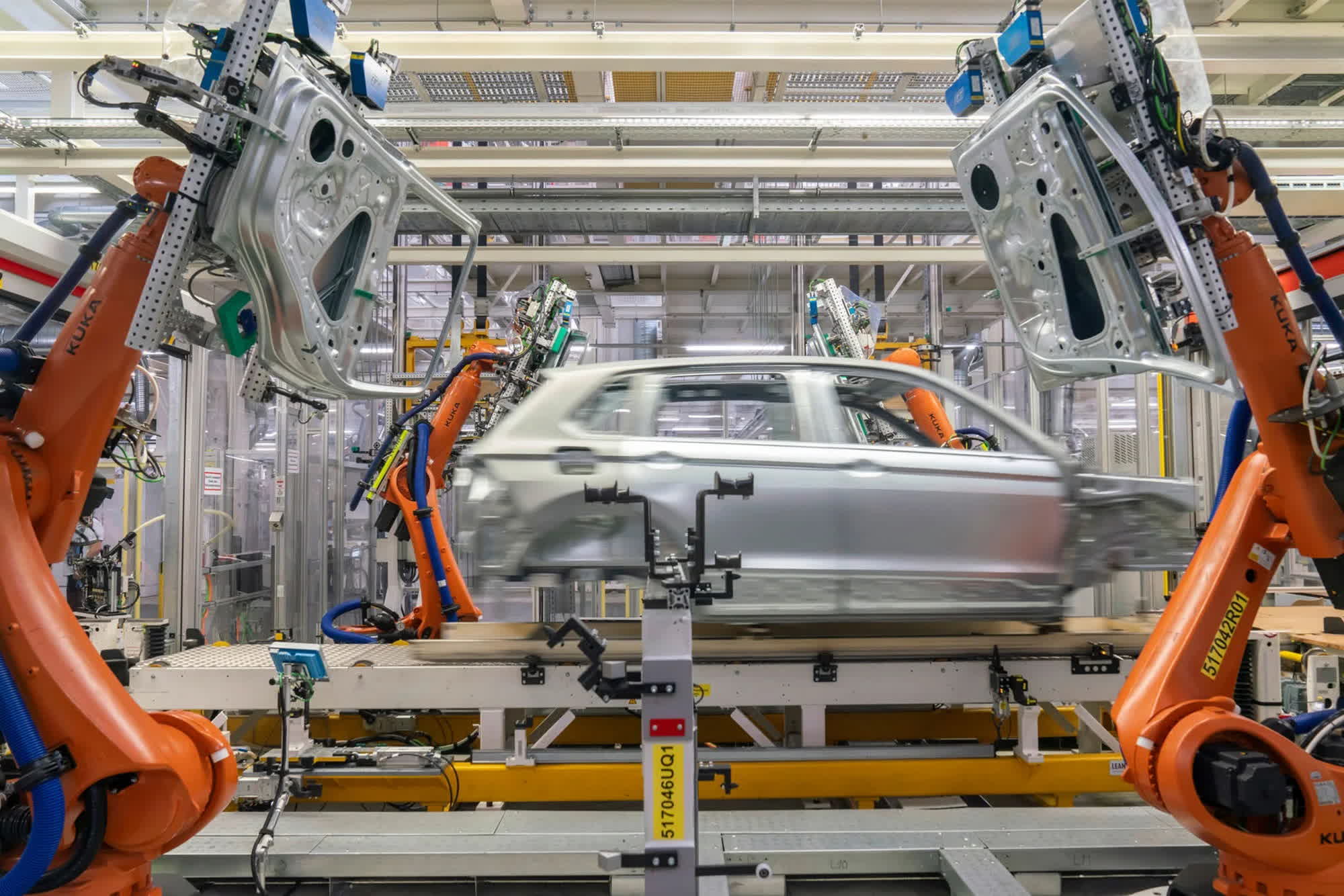 After Toyota's recent blunder with its undersized database backup servers, another serious IT "fault" is now affecting Volkswagen's European network. The German carmaker has confirmed the outage, stating that the issue is still being analyzed while assembly lines located in Germany have been essentially shut down.
Volkswagen said it detected the unspecified "IT malfunction of network components" on Wednesday, and the issue has been present since 12:30 pm. The source was located at the company's Wolfsburg headquarters, before starting what seems to be an uncontrolled propagation throughout the carmaker's entire network of manufacturing plants.
The incident is having "implications" for German assembly lines making new cars, the company confirmed. The affected sites include Emden, Osnabrueck, Hanover, Dresden, and Zwickau, plus component factories located in Braunschweig, Kassel, Chemnitz, and Salzgitter. Volkswagen owns some of the most popular automotive brands in the world, and the issue is seemingly affecting Porsche AG and Audi productions as well.
Because of the incident, computer systems and email networks in some Volkswagen offices have been put offline. The company states that, according to the ongoing analysis, an external attack against its internal network is unlikely. The cause of this widespread "system malfunction" is still unknown, while efforts to fix the issue and bring the company's activity back on track are of the "highest priority and well underway."
Volkswagen was already battling with lower-than-expected production at its all-electric Zwickau plant, and the new IT incident will likely be felt in the carmaker's quarterly results. In the past few years, Volkswagen had to deal with stolen customers' contract information, and leaks of confidential information about factory robots designed for automakers. The company was recently slammed by Mozilla (together with Audi and other 25 brands) for being a "data privacy nightmare on wheels."
Even if the German manufacturer is excluding an external attack, The Register suggests that the incident could be part of Russia's effort to affect countries supporting Ukraine. Russian "hacktivists," or even Kremlin-sponsored cyber-crackers, have been targeting German organizations and infrastructures with DDoS attacks.
https://www.techspot.com/news/100312-volkswagen-production-halted-unspecified-incident.html