What just happened? Microsoft this week released the Windows 11 Insider Preview builds 22631.2262 and 22621.2262 to the Beta Channel, introducing a plethora of changes that make the OS more intuitive. However, the latter comes with the new features disabled by default, meaning the former is the one you want if you can't wait to try out all the new stuff on your PC right away.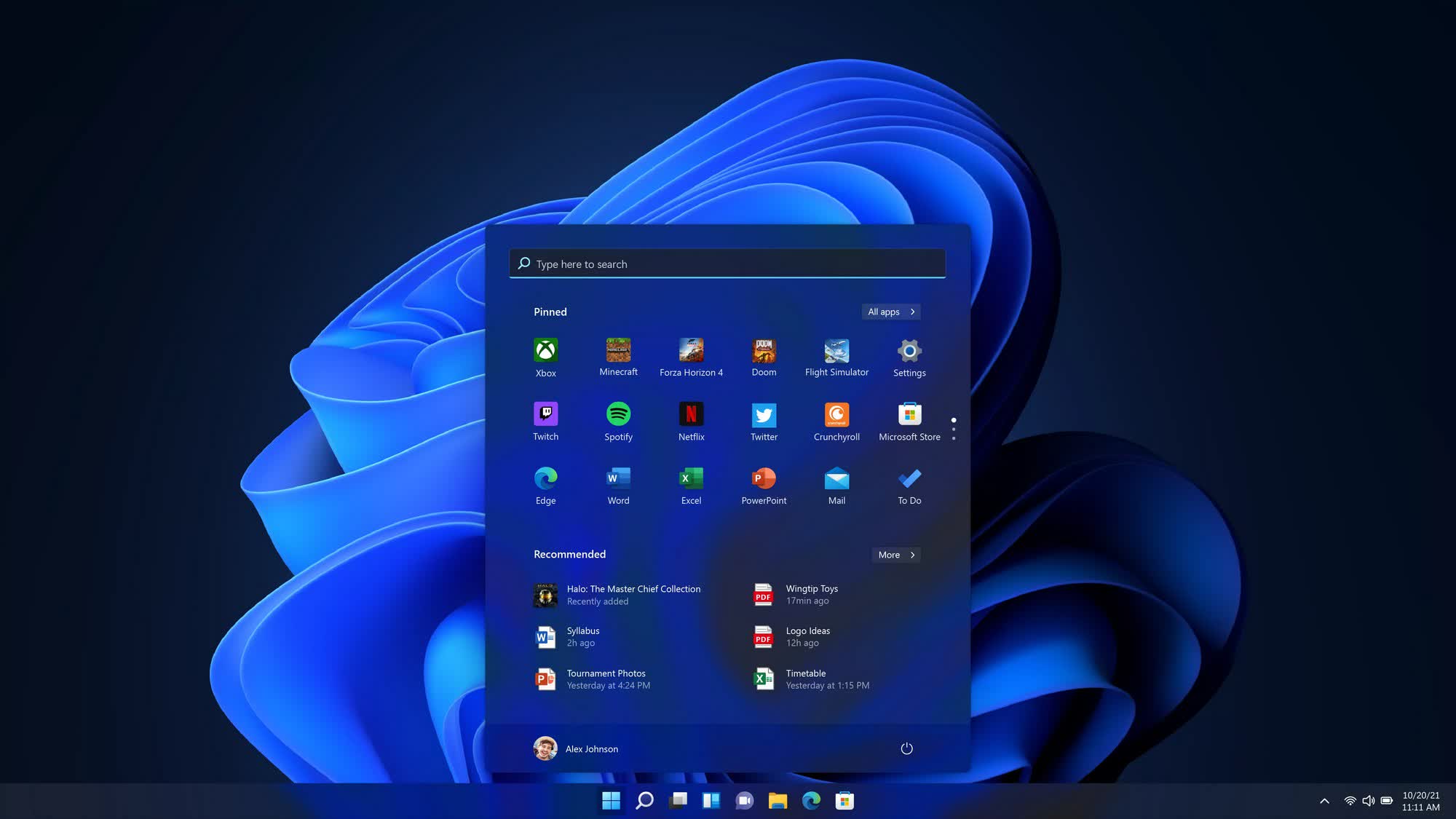 The most notable new feature in the latest build is a redesigned Settings homepage that uses an interactive card interface to offer quick access to recommended settings, cloud storage, account recovery, personalization options, and Bluetooth device management. It also lets users view and manage their Microsoft 365 and Xbox subscriptions straight from the Settings app.
Microsoft says that the redesign will make device and account management seamless and efficient, especially as the available options will adjust automatically based on the usage pattern. According to the company's official blog post, "As you use your device, it'll adjust to provide the most relevant and useful information based on your usage and preferences."
The new experience is getting a phased rollout, so it will not be available to all users from the get-go. The company says it will monitor feedback before rolling it out more widely. Also, the redesigned Settings app will only be available on Windows 11 Home and Pro editions and not on devices managed by organizations, meaning if you're using a company-issued Windows 11 laptop, chances are, you may not get to try out the new experience any time soon.
Another major feature in the new build is improved backup and restore capabilities that Microsoft claims will make moving to a new PC easier than ever. The new features build on the app restore feature announced last year, and include a new Windows Backup app that is meant to help users get their current PC backed up and ready to move to a new PC. The new app will not only carry over all the settings from the previous PC, but it will also ensure that all the Store apps from the older PC will be pinned on taskbar and in the Start Menu in the new device.
There are a couple of other notable features in the new build as well. Firstly, the Cast flyout in Quick Settings has been updated to show a support link for troubleshooting discovery, connectivity, and casting issues. Finally, Microsoft is introducing a new 'Dynamic Lighting' option that will allow users with RGB lighting in their devices to sync them with their Windows accent color in Settings. In addition, you will also be able to choose a custom color to light up your devices with.
https://www.techspot.com/news/99920-windows-11-getting-redesigned-settings-homepage-new-backup.html