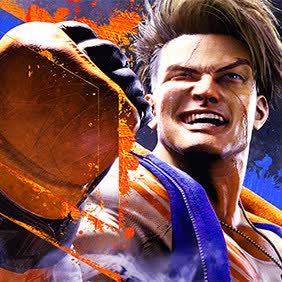 Street Fighter 6 Benchmark Tool
5.0.0.3
The Street Fighter 6 Benchmark Tool monitors gameplay on the Street Fighter 6 demo and calculates a score that indicates your PC's performance.
The results of the benchmarking will be shown as follows, with a score of 91 or above demonstrating that your PC can play the game with ease.
Results can be interpreted as following:
91-100: Can play the game with ease
71-90: Can play the game without any problems
51-70: Settings adjustment recommended
31-50: Settings adjustment required
0-30: Cannot operate the game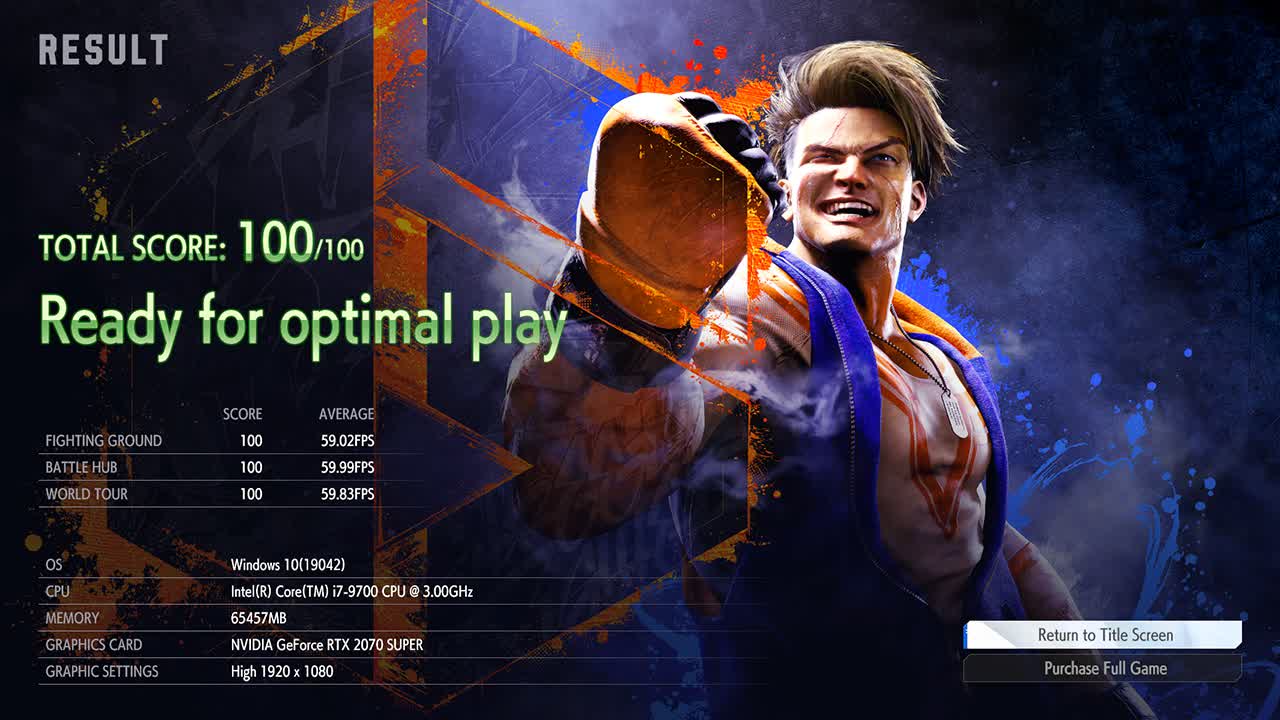 Using the Benchmark Tool
Click the "Download Benchmark Tool" button to start downloading the file.
Extract the downloaded file to the location of your choice.
Open "setup.exe" located among the extracted files.
Once installation is complete, launch the "StreetFighter 6 Benchmark" app on the desktop.
Select "START" on the title screen to start measuring performance.
* Game, audio, language, and graphics settings are adjustable in the benchmark.
* Turn on "Loop" in the Game settings to repeat the demo on a loop.
Note: It has been confirmed that the benchmark software may not work properly when launched from a shortcut. If it does not work, please try to run the following executable file.
Executable file location:
"StreetFighter6.exe" in C:\Program Files (x86)\CAPCOM}StreetFighter6 Benchmark
We are currently investigating the cause of the problem. We apologize for any inconvenience caused.
System Requirements
Minimum Specs
Windows 10 (64 bit required)
Intel Core i5-7500
AMD Ryzen 3 1200
8GB
4GB or higher
GTX1060
Radeon RX 580
DirectX 12
25GB
Recommended Specs
Windows 10 (64 bit required)
Intel Core i7 8700
AMD Ryzen 5 3600
16GB
6GB
RTX2070
Radeon RX 5700XT
DirectX 12
25GB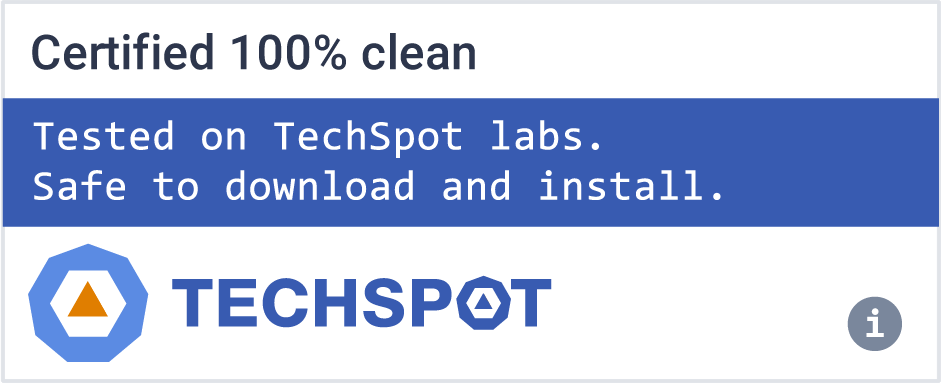 Software similar to Street Fighter 6 Benchmark Tool
13
Whether you're gaming on a smartphone, tablet, notebook, laptop, desktop, or a high performance gaming PC, 3DMark includes a benchmark designed specifically for your device.

Designed to measure your PC's gaming performance 3DMark 11 makes extensive use of all the new features in DirectX 11 including tessellation, compute shaders and multi-threading.

Heaven Benchmark is a DirectX 11 GPU benchmark based on advanced Unigine™ engine from Unigine Corp.

Freeware
Windows/macOS/Linux

Valley Benchmark is a new GPU stress-testing tool from the developers of the very popular and highly acclaimed Heaven Benchmark.

Freeware
Windows/macOS/Linux