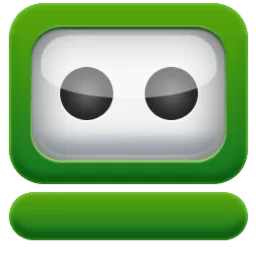 RoboForm2Go
7.9.32.2
Saves online passwords, automatically logs in, fills forms, works from USB disk.
Every website now requires a password, and it's becoming difficult to remember and manage them all. With Pass2Go, you remember one password, Pass2Go remembers the rest. Pass2Go memorizes and securely stores your online and offline passwords on USB key, so you will never forget them again. Enjoy easy, one-click logins to your online accounts. Save time by completing online registration and checkout forms with one click. Pass2Go gives your passwords and other personal data extra security (strong encryption provided), portability, and complete manageability. Passwords can be printed, copied to another computer, backed up, and restored. PC Magazine Editor's Choice Winner in 2005 and 5 Star Rated. Add Highlight button to toolbar, it highlights search words on the page. Make multiple file selection work for Print, Email, Goto commands. Make it work with IE7.
RoboForm2Go gives you the freedom and flexibility to carry all your passwords, contacts, and bookmarks, with you for use on any computer - anywhere in the world. Since RoboForm2Go runs directly from the USB drive, you can use it on any computer without leaving any personal data behind. You can enjoy RoboForm2Go worry free knowing that it encrypts your information with military level AES encryption to achieve complete security.
Software similar to RoboForm2Go
3
Create strong, unique passwords. Remember them and restore them, all directly in your web browser.

Free to Try
Windows/macOS/Android/iOS