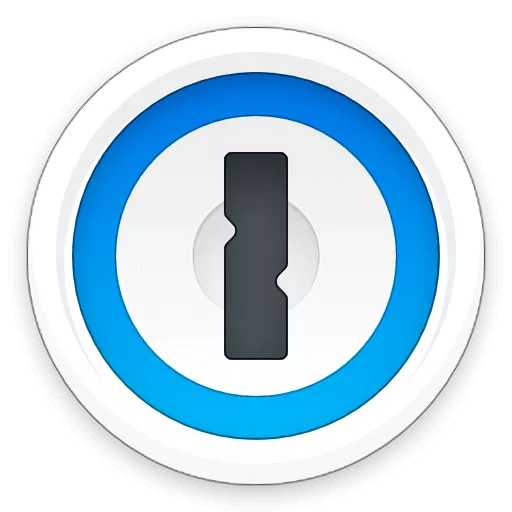 1Password
8.10.20
Create strong, unique passwords. Remember them and restore them, all directly in your web browser.
Have you ever forgotten a password? We all have. Now you don't have to worry about that anymore. With 1Password you only ever need to memorize one password. All your other passwords and important information are protected by your Master Password, which only you know.
Is 1Password trustworthy?
Yes, 1Password is a well known and safe web security application. This password manager allows you to encrypt your passwords and other sensitive data with AES-256 encryption at rest and at transit. For better privacy, you can use two-factor authentication to unlock your vault.
Does 1Password save the database in the cloud?
1Password saves and encrypts a copy of your vault on your local computer first, then this data is sent to 1Password's servers using AES-256 encryption, so you can access it from other devices. It includes 1GB of cloud storage for your vault and sensitive information.
Can I access 1Password from an Android or iOS phone?
Yes, 1Password includes native apps for desktop and mobile operating systems like Windows, macOS, Linux, Android, and iOS. You can access your vault and store passwords on an unlimited number of devices.
Is 1Password free?
No, 1Password includes a 14-day trial, after that a paid 1Password plan must be purchased in order to continue using it. 1Password plans start at $2.99 per month with unlimited password storing and 1GB of cloud storage for saving sensitive documents.
Which are the best 1Password alternatives?
Bitwarden and KeePass are great free and open-source password managers. Dashlane and Keeper offer similar plans as 1Password with unlimited device access.
Features
Locked up tight
Your logins and private documents are securely stored in your password vault. This keeps your information locked away from thieves, hackers, and other unsavory types.
At the tip of your fingers
1Password can record your usernames and passwords when you sign in to apps and websites. Our automatic form filler allows you to sign in to your online accounts with a single click, look, or touch.
Keep your secrets safe
Your privacy is our top priority. A combination of policy, innovative thinking, and a deep respect for your right to privacy ensure that your data is always kept safe and secure.
Use 1Password, anywhere
Available for all devices, browsers, and operating systems. 1Password syncs your data seamlessly between devices so you always have your passwords with you.
Check for breaches
Watchtower keeps track of password breaches and other security problems so you can keep your accounts safe. It checks for weak, compromised, or duplicated passwords and lets you know which sites are missing two-factor authentication or using unsecured HTTP.
What's New
Windows version updated to 8.10.20
macOS version updated to 8.10.0
Android version updated to 8.10.4
Starting today, you can save and sign in with passkeys using the desktop version of 1Password in the browser, as well as your iOS 17 and iPadOS 17 devices. You can also use 1Password on any device to view, organize, and share your saved passkeys.
It's the most convenient and complete passkey experience.
There's no better time to get started with Google, Nintendo, GitHub, and others turning on capabilities for passkeys this summer.
Visit our online passkey directory or open Watchtower in 1Password to discover which of your logins can be upgraded with a passkey.
Passkeys are here
Need a refresher on what passkeys are, and how they work? No problem. Passkeys are the future of account security and how we protect our private data. And they're here to stay.
You can use passkeys to sign in to compatible websites and apps without entering a password. No magic links. No two-factor authentication codes. Just passwordless bliss.
Passkeys are secure, convenient to use, and backed by the largest companies in the world. Here are just a few reasons why you should start using passkeys in 1Password:
Signing in with passkeys is quick and hassle-free. You don't have to memorize or type out anything when you sign in with a passkey. Find the login page or button and, if prompted, choose the passkey option. 1Password will then handle the rest.
Passkeys are secure. Unlike passwords, every passkey has two parts: a public key and private key. The private key isn't shared with the service you're signing in to. That's why passkeys are resistant to phishing and can't be stolen in data breaches.
You can sync your passkeys between devices. Passkeys are synced just like any other item saved in your password manager. You can access them on any device and any major web browser, and organize them using tags and vaults.
Save and sign in using passkeys in the browser
Ready to start using passkeys? Download the 1Password extension for one of the following browsers:
Chrome (macOS, Windows, and Linux)
Edge (macOS, Windows, and Linux)
Brave (macOS, Windows, and Linux)
Safari (macOS, iOS, and iPadOS)
Firefox (the ability to save and sign in with passkeys is coming soon)
Next, find a site that supports passkeys. You can do this by browsing our passkey directory, or by opening Watchtower in 1Password, which now flags all of your existing logins that could be updated with a passkey.
Locate the site's sign in page or button and follow the prompts to create a passkey. 1Password will ask which account and vault you'd like to save it in.
Previous Release Notes:
I'm so excited to share 1Password 8 for Windows with you today. We went back to the drawing board and recreated every bit and every pixel to bring you the most modern, productive, and secure version of 1Password yet!
Before jumping in, if Dark Mode is your jam, hop on over to our 1Password 8 for Windows: Dark Mode Edition announcement post to see every screenshot in glorious dark mode. That's right, 1Password 8 fully supports dark mode!
Modern Design
We set out to create a modern, first-class experience that feels right at home on Windows 11. To make this possible we created an entirely new 1Password design language, code-named Knox.
Let's open things up to see the beautiful design in its full glory.
Despite its simplicity, 1Password 8 is packed with features to help you organize your digital life. Create vaults directly from the sidebar, find recently deleted items, and focus in on the vaults and items you need with Collections.
The new design carries throughout every aspect of the app and flows into the browser experience as well.
With 1Password 8, you can enjoy a fluid, consistent experience no matter where you go or which theme (dark mode or light mode) you enjoy.
Productivity
One of the places where the power of our new design language really shines is search. Press Ctrl + Shift + Space from anywhere on your PC to bring up Quick Access.
With Quick Access you can find any item you need, without leaving the app you're working in. It supports all the advanced search options and is fully optimized for keyboard warriors.
Quick Access is smart, too. It detects open apps and remembers items you use most frequently so you always get the most relevant suggestions. You'll be more productive than ever when logging into your Steam games.
Finding your items has never been quicker, and now creating them has never been easier. It all starts with a smart catalogue of suggested items to choose from, making it a snap to create what you need.
The catalogue will help you find what you're looking for and pre-fill details like the website address and title, so your newly created item is ready to autofill in your browser.
Speaking of which, the new 1Password experience in your browser takes productivity to the next level.
The new browser experience integrates seamlessly with the desktop app, using a secure connection to ensure a consistent lock state. It also brings support for passwordless to the browser with Windows Hello.
And perhaps the biggest productivity booster of all: 1Password 8 is incredibly fast.
It's hard to be productive when waiting for things to load, so we tuned 1Password 8 to be super efficient using our Rust-powered core. Everything is instant so you're never waiting on a spinner.
Security & Privacy
1Password 8 comes with the security and privacy guarantees you've come to expect from 1Password and provides new tools to keep you safe online.
The new Watchtower Dashboard makes it super simple to get a pulse on your security and see where you need to improve.
Using on-device analysis to calculate password strength and detection of vulnerable passwords, Watchtower gives you actionable advice while preserving your privacy and security.
Securely sharing items with others in your 1Password Families and 1Password Business accounts is super easy, too. With shared vaults, items magically appear for everyone you grant access to and everything shared in this way will prominently show who has access.
Windows Hello is integrated directly into the lock screen to provide a passwordless unlock experience. And those with a TPM 2.0-enabled PC are in for a treat later this year when our enhanced support for Windows Hello will allow unlocking 1Password, even after app restarts and system reboots (join our beta family to be the first to enjoy this once available). ð¥³
Last but not least, 1Password 8 stands upon the most secure security design we've ever had. And all the critical bits are done in Rust, a systems programming language renowned for its security and safety.
And so much more
1Password 8 is a massive release and there's dozens of new features and improvements that won't fit here, such as:
Style your notes with Markdown
Create new vaults directly within the app
Restore recently deleted items and previous versions
Navigate easily throughout the app with Quick Find
Share items with anyone using a simple link
...and so much more!
I originally wrote about these at length but had to trim them during the editing process. I really enjoyed what I wrote so I collected them into a gorgeous screenshot gallery at the end of the official announcement post.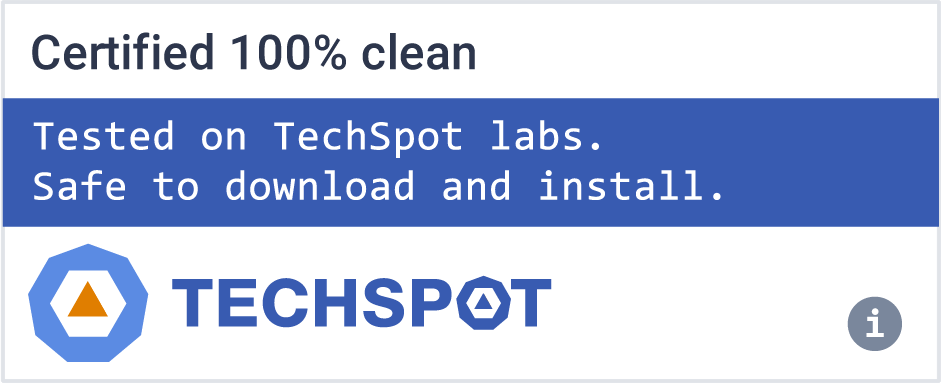 Windows, macOS, Android, iOS
Software similar to 1Password
20