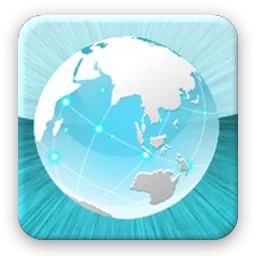 QupZilla
2.2.6
QupZilla is modern web browser based on WebKit core and Qt Framework. WebKit guarantees fast browsing and Qt availability on all major platforms.
Native look'n'feel
QupZilla is using native widgets style on major Linux Desktop Environments. It is also using icons from the active desktop icon theme. If you find native themes too boring or have some problems with it, you can always switch to other themes.
Unified Library
QupZilla unifies bookmarks, history and rss reader in one well-arranged window. No more multiple windows, QupZilla uses just one!
With the integrated rss reader, you can stay up to date with your favourite sites. QupZilla can also import bookmarks from other browsers.
Integrated AdBlock
Are you bored of websites full of advertisements? Are they eating your bandwidth and time? The only thing you need with QupZilla is to update EasyList or maybe add your own rules and start browsing ad free.
Speed Dial
This popular extension is finally available for QupZilla users! You can now access your favourite pages as fast as you want on one page opened in new tab. Needless to say that it fully supports drag&drop and page thumbnail loading.
What's New:
added VerticalTabs plugin
added NoCoin List as default list to AdBlock
added support for userscript icons in GreaseMonkey
added extension:// scheme to be used from plugins
added support for changing default background color of webview
added support for real WebInspector with QtWebEngine 5.11
added support for filtering 3rd party cookies with QtWebEngine 5.11
improved Unload Tab action to kill the web process entirely
fix default size of pinned tabs with some Qt styles
fix loading incomplete urls from locationbar with search disabled
Software similar to QupZilla
3
Improve your browsing experience with Mozilla's open-source and highly acclaimed Firefox.

Freeware
Windows/macOS/Linux/Android