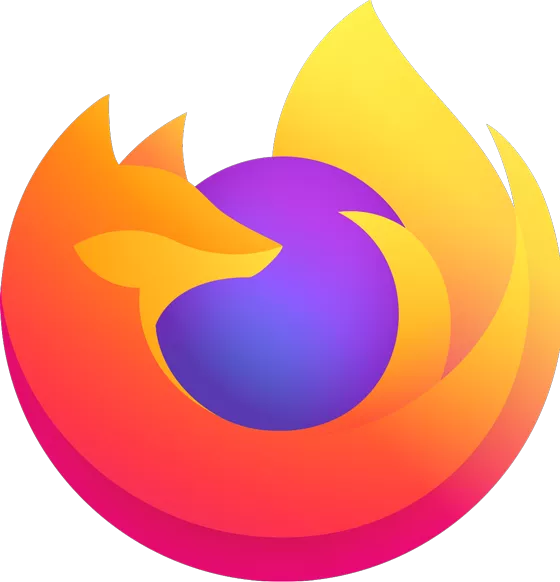 Mozilla Firefox
120.0.1
Improve your browsing experience with Mozilla's open-source and highly acclaimed Firefox.
Firefox's has been reimagined in 2023 to be fast, modern and inviting the first time you run it and every day after. We've always had your back on privacy, and still do. We think the browser should be a piece of software you can rely on to have your back, pleasant to look at and working seamlessly with the web.
Is Firefox a trustworthy browser?
Firefox is considered a secure and private browser. By default, Firefox blocks known third party trackers, social media trackers, cryptomining scripts and fingerprinters from collecting your data.
Does Firefox use Google as a search engine?
Yes, Google pays hefty royalties to Mozilla/Firefox for making them the default search engine in Firefox. That deal is worth around $400 million per year (as of 2021-2022) and makes up the vast majority of Mozilla's total revenue.
Is Firefox better than Google Chrome?
Firefox and Chrome are updated every few weeks, so it's hard to compare them over time. At one point, Firefox has offered advantages over Chrome in terms of RAM usage, but that claim can go back and forth depending on the revision (and the potential for regressions). Microsoft Edge and Apple's Safari have also made such claims, but in general all browsers are continually improving and beating each other.
Firefox does offer better privacy and customizability (to an extent) and is a solid browser with lots of add-ons available. If you want the best customizability on a stock browser, you should also check out Vivaldi (Chromium based).
Who owns Firefox?
Firefox is developed by the Mozilla Foundation, a US-based non-profit that operates and controls the Mozilla project.
Is Firefox based on Chromium?
No, Firefox is not based on Chromium. In fact, Firefox is one of the last major browsers that isn't. Firefox runs on its own Quantum browser engine.
Features
A sleek, clean Firefox design backed by research
Going into the Firefox redesign, our team studied how people interact with the browser, observing their patterns and behaviors. We listened to feedback and gathered ideas from regular people who just want to have an easier experience on the web. We obsessed over distractions, extra clicks and wasted time. The resulting new design is simple, modern and fast and delivers a beautiful experience to support what people do most in Firefox.
Streamlined toolbar and menus
The toolbar is naturally where you start every web visit. It's the place where you type a URL to go somewhere online. After web page content, it's what you look at most in Firefox. The new toolbar is simplified and clutter-free so you get to the good stuff effortlessly.
Menus are where key Firefox actions and commands live. We've consolidated extra menus to reduce clutter and be more intuitive through the three bars menu in the upper right or by right-clicking to activate it on your computer screen. The new look reorganized and streamlined our menus to put the best actions quickly at your fingertips.
When privacy protections are engaged in Firefox, the shield icon in the toolbar glows subtly indicating that we're working behind the scenes to protect you from nosy trackers. Fun fact: Firefox has blocked more than 6 trillion --- that's trillion with a T --- trackers since we rolled out enhanced tracking protection, stopping thousands of companies from viewing your online activity.. We're talking about tracking cookies, social media trackers, fingerprinters, cryptominers and more. Go ahead and click on the shield to see who and what Firefox is blocking... you might be surprised by what you find out.
A new look for tabs
Based on our research, we found out that more than half of you have 4+ tabs open all the time, and some of you have more, a lot more. And we feel that! Tab as much as you like, friends. Tabs got a makeover so they are now gently curved and float above the toolbar. It's an exciting change that also serves as a reminder that tabs aren't stationary. So grab those tabs, move them around and organize them as you like. Tabs also got a glow-up to be a touch brighter when active.
Shhhhhh... notifications
No one likes to be interrupted when they're in the flow, but if you must be alerted to something, at least it can look good. We've updated notifications and alerts of all kinds in Firefox to take up less space for less jarring interruptions. Plus, non-essential alerts and messages have been removed altogether. Media autoplay is turned off by default, so you won't be interrupted by a random video blasting unexpectedly. Spotting a noisy tab is easy, and unmuting/muting takes just a quick click on the tab itself.
Expanded privacy protections
Mozilla makes it our mission to put your privacy and security first in the technology we develop. Our goal is for you to worry less every time you go online. The latest Firefox release comes to you with next-level security and privacy that you've come to expect from us.
The best private browsing mode out there
All browsers have a private browsing mode, but none match Firefox. The popular Total Cookie Protection moves from the optional strict setting to always-on in private browsing. This feature maintains a separate "cookie jar" for each website you visit while browsing privately. Any time a site deposits a cookie, Firefox locks it up in its own cookie jar so that it can't be shared with any other website.
An even better Firefox for iOS and Android
The fresh new look covers Firefox everywhere, from desktop browsers to Android and iOS mobile devices. The iOS experience is optimized for iPhone and iPad, with key actions now taking fewer steps for quicker searches, navigation and tab viewing. With refinements in iconography and menu names, the whole browsing experience is more cohesive and harmonious across every platform.
Shape Up Your Floats
CSS Shapes lets a floated element sculpt the flow of content around it beyond the classic rectangular bounding box we've been constrained to. For instance, in the above screenshot and linked demo, the text is wrapping to the shape of the grapes vs the image's border. There are properties for basic shapes all the way up to complex polygons.
You can learn more in Josh Marinacci's post on the new CSS Shapes tooling from yesterday.
Variable Fonts Are Here
No punny title, I'm just excited! OpenType Font Variations allow a single font file to contain multiple instances of the same font, encoding the differences between instances. In addition to being in one file, font creators can expose any number of variation axes that give developers fine-grained control on how a font is rendered. These can be standard variations like font weight (font weight 536 looks right? no problem!) or things that were never previously available via CSS (x-height! serif-size!). In addition to the candy-store possibilities for typography nerds, being able to serve a single file with multiple variants is a major page weight savings. Dan Callahan goes much deeper on the grooviness to be found and how Firefox makes it easy to tweak these new custom values.
What's New
Mozilla Firefox 120 release notes:
New
Keyboard shortcuts have now been added for editing and deleting a selected credential on about:logins. For editing - Alt + enter (Option + return on macOS) and for deleting - Alt + Backspace (Option + Delete on macOS).
Users on Ubuntu Linux now have the ability to import from Chromium when both are installed as Snap packages.
Users can now use an added devtools feature to simulate browser tabs to be offline.
Picture-in-Picture now supports corner snapping on Windows and Linux - just hold Ctrl as you move the PiP window.
Firefox now imports TLS trust anchors (e.g., certificates) from the operating system root store. This will be enabled by default on Windows, macOS, and Android, and if needed, can be turned off in settings (Preferences → Privacy & Security → Certificates).
Firefox now supports a setting (in Preferences → Privacy & Security) to enable Global Privacy Control. With this opt-in feature, Firefox informs the websites that the user doesn't want their data to be shared or sold.
Firefox supports a new "Copy Link Without Site Tracking" feature in the context menu which ensures that copied links no longer contain tracking information.
Firefox has enabled Cookie Banner Blocker by default in private windows for all users in Germany. Firefox will now auto-refuse cookies and dismiss annoying cookie banners for supported sites.
Firefox has enabled URL Tracking Protection by default in private windows for all Firefox users in Germany. Firefox will remove non-essential URL query parameters that are often used to track users across the web, thereby continuing to protect our users' online privacy.
Firefox's private windows and ETP-Strict privacy configuration now enhance the Canvas APIs with Fingerprinting Protection, thereby continuing to protect our users' online privacy.
Mozilla Firefox 119 release notes:
New
Gradually rolling out in Fx119, Firefox View includes more content. You can now see all open tabs, from all windows. If you sync open tabs, you'll see all tabs from other devices. Browsing history is now listed and you can sort by date or by site. As before, recently closed tabs are also listed on Firefox View.
To access Firefox View, select the file folder icon at the top left of your tab strip.
Gradually rolling out in Fx119, Firefox now allows you to edit PDFs by adding images and alt text, in addition to text and drawings.
Recently closed tabs now persist between sessions that don't have automatic session restore enabled. Manually restoring a previous session will continue to reopen any previously open tabs or windows.
If you're migrating your data from Chrome, Firefox now offers the ability to import some of your extensions as well.
As part of Total Cookie Protection, Firefox now supports the partitioning of Blob URLs, this mitigates a potential tracking vector that third-party agents could use to track an individual.
The visibility of fonts to websites has been restricted to system fonts and language pack fonts in Enhanced Tracking Protection strict mode to mitigate font fingerprinting.
The Storage Access API web standard was updated to improve security while mitigating website breakages and further enabling the phase out of third-party cookies in Firefox.
Encrypted Client Hello (ECH) is now available to Firefox users, delivering a more private browsing experience. ECH extends the encryption used in TLS connections to cover more of the handshake and better protect sensitive fields. Read more about the launch of ECH on Mozilla Distilled.
Media sniffing is no longer applied to files served as type application/octet-stream, this allows these files to be downloaded instead of attempting playback.
On Windows, the mouse pointer will disappear while typing if the relevant Windows mouse properties system setting is enabled.
Firefox is now available in the Santali (sat) language.
Fixed
Fixed an issue causing unexpected jumps in scroll position on Facebook.
Various security fixes.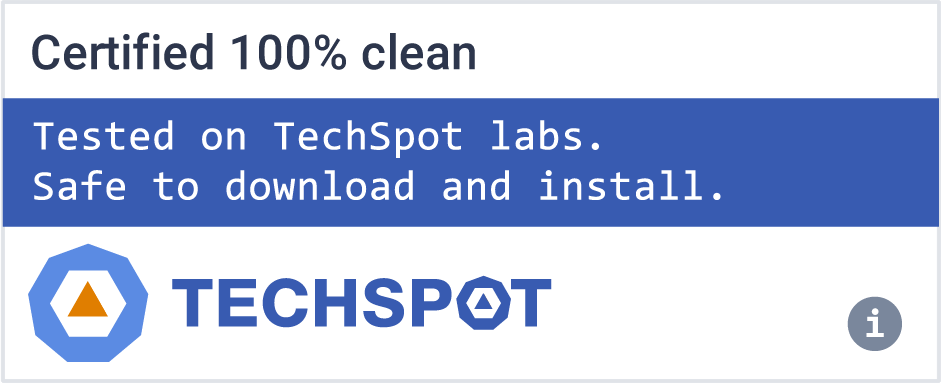 Windows, macOS, Linux, Android
Recent Mozilla Firefox news
Mozilla Firefox is featured in...
Software similar to Mozilla Firefox
10