UMS was started by SubJunk, an official developer of PMS, in order to ensure greater stability and file-compatibility.
To see a comparison of popular media servers, click here
Universal Media Server supports all major operating systems, with versions for Windows, Linux and Mac OS X. The program streams or transcodes many different media formats with little or no configuration. It is powered by MEncoder, FFmpeg, tsMuxeR, AviSynth, MediaInfo, VLC and more, which combine to offer support for a wide range of media formats.
Supported Devices:
AC Ryan PlayOn!HD
Apple iPhone
Asus O!Play
Brite-view CinemaTube
DirecTV HR
Freebox HD
LG Smart TV Upgrader
LG TVs
Nokia N900
Panasonic TVs
Philips Net TV
Philips Streamium
Popcorn Hour
Samsung TVs
Sharp TVs
Sony TVs
Sony PlayStation 3
Vizio Smart TVs
XBMC Media Center
Yamaha A/V receivers
Apple iPad
Apple iPod
Boxee
D-Link DSM
Freecom MusicPal
Google Android
Microsoft Xbox 360
OPPO Blu-ray players
Philips Aurea
Philips PFL
Pioneer Kuro
Realtek media players
Samsung smart phones
Showtime
Sony Blu-ray players
Sony A/V receivers
Sony Network Media Players
Western Digital WD TV Live
Xtreamer
What's New
General
Added support for automatic muxing of HDR streams for better video quality (e.g. Dolby Vision in MKV on LG TVs)
Improved parsing of SDTV filenames
Improved FFmpeg engine performance
Improved support for video playback on Safari
Fixed H.265 muxing via tsMuxeR
Fixed support for latest MediaInfo versions
Fixed recognition of renderers by UUID
Fixed name of playing file not showing up on old status tab
Fixed security vulnerabilities
Fixed thumbnail generation bugs (thanks, Chris Kroells!)
Fixed deferring to tsMuxeR when FFmpeg can mux the video
Fixed frozen media browsing
Fixed RTL language support in web settings
Added logging of subtitles default and forced details
Renderers
Added support for Dolby Vision in MKV on LG TVs
Fixed detection of VLC for macOS
Fixed native Opus audio support on LG TVs
Fixed native AVI/XviD support on Fetch TV, LG TVs, Panasonic DMR, and Sony TVs
Translation updates via Crowdin
Removed inconsistent trailing dot (thanks, Paul Furlet!)
Afrikaans (13%) (thanks, HencoSmit!)
Bulgarian (49%) (thanks, Dremski!)
Catalan (57%) (thanks, Antoni Grau i Quellos!)
Czech (82%)
Danish (64%) (thanks, GurliGebis!)
Finnish (64%) (thanks, Esko Gardner!)
Korean (63%) (thanks, VenusGirl!)
Polish (62%) (thanks, Karol Szastok!)
Portuguese, Brazilian (66%) (thanks, Mauro.A and Vyctor Oliveira!)
Russian (77%) (thanks, Ðлег Ðойко!)
Turkish (87%) (thanks, Burak Yavuz!)
Ukrainian (20%) (thanks, Paul Furlet!)
Dependencies
lock file maintenance
Bump FFmpeg and tsMuxeR to latest
Bump MediaInfo to 23.06
Bump semver from 6.3.0 to 6.3.1
update dependency @testing-library/jest-dom to v5.17.0
update dependency @types/jest to v29.5.3
update dependency @types/lodash to v4.14.196
update dependency @types/node to v18.17.1
update dependency @types/react to v18.2.17
update dependency com.github.eirslett:frontend-maven-plugin to v1.13.4
update dependency com.github.junrar:junrar to v7.5.5
update dependency com.github.oshi:oshi-core to v6.4.4
update dependency eslint to v8.46.0
update dependency eslint-plugin-react to v7.33.0
update dependency org.apache.commons:commons-lang3 to v3.13.0
update dependency org.jupnp:org.jupnp to v2.7.1
update dependency react-router-dom to v6.14.2
update dependency web-vitals to v3.4.0
update junit5 monorepo to v5.10.0
update mantine monorepo packages to v6.0.17
update react monorepo
update typescript-eslint monorepo to v6.2.0
update dependency video.js to v8.5.1
update yarn to v3.6.1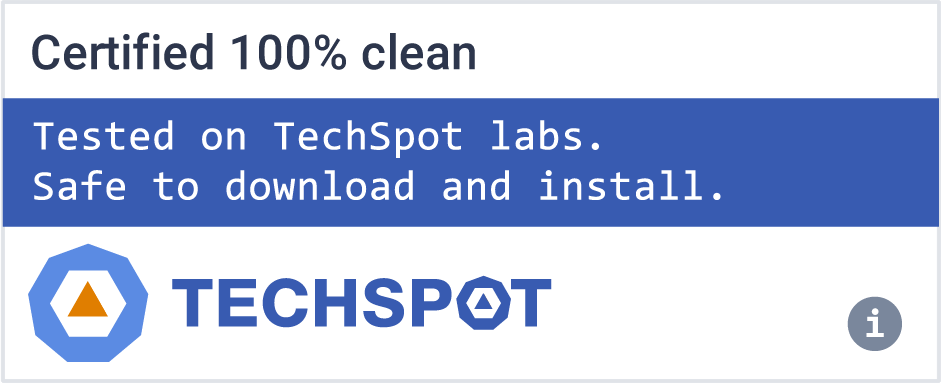 Software similar to Universal Media Server
3
Plex is packed with features designed to make your media experience easy and enjoyable.

Free and open source cross-platform media player software and entertainment hub.

Freeware
Windows/macOS/Linux/Android