NTLite
2023.5.9257
NTLite is an all-in-one Windows customization tool that offers a robust set of options for modifying and removing unnecessary components from the standard distribution of Windows.
NTLite is an all-in-one Windows customization tool that offers a robust set of options for modifying and removing unnecessary components from the standard distribution of Windows.
Features
Image Management
Powerful, yet easy to use. Featuring dynamic toolbar throughout the tool, image list overview, presets, and many more details which help you be more productive while maintaining your images.
All standard image formats supported, including WIM, decrypted ESD (Electronic Software Download) and SWM (spanned, split images).
ESD to WIM, SWM to WIM (aka image joinining), WIM to SWM (aka image splitting) conversions included.
Tool can create a bootable ISO from any of them, if the normal image folder structure is present (e.g. Boot and Sources folders).
And you can edit images in all supported host combinations, for example editing Windows 10 image from a Windows 7 as a host is supported.
Live-install Modifications
Next to editing Windows installation images "offline", NTLite is featuring Live edit mode, a unique feature allowing you to configure and remove components from already installed Windows without re-installation. Simply run the tool on the OS you want to edit, choose what to change and reboot if necessary - instant results.
Component Removal
Reduce Windows footprint on your RAM and storage drive memory. Remove components of your choice, guarded by compatibility safety mechanisms, which speed up finding that sweet spot.
Update, Language and Service Pack Integration
Easily integrate updates, languages and service packs. Update integration features smart sorting, enabling you to seamlessly add packages for integration and the tool will apply them in the appropriate order, keeping update compatibility in check.
Analysis option advises on some of the more common issues, dependencies or recommendations for certain KB updates.
Driver Integration
Integrate drivers into the image, Windows automatically installs only the detected ones on deployment. Also features "Import host" functionality, which pulls and integrates host drivers into the image. Then option like "Exclude unused", which removes drivers from the integration queue which are not detected as needed for the selected hardware list.
Drivers can also be integrated to the boot image (boot.wim, Setup), so that they are available on USB/ISO boot. Making it possible to integrate and use USB3 or SATA controller drivers which would otherwise be unsupported, depending on the Windows version.
Hardware Targeting
NTLite can gather host machine hardware list and use it in all of its features. Hardware target checklist is a particularly helpful feature, allowing you to see in advance for any missing drivers on the resulting deployment before applying changes.
This enables you to target other machines when preparing an image, while trying to reach the minimum deployment size or maximum compatibility. You can also extract drivers from an image or an existing install.
Registry Integration and Editing
Enables you to easily apply REG files directly to the image registry, without the need to apply during setup, making your registry changes independent of the deployment method. HKCU entries are mapped to the Default User, propagating changes to all users before they are even created.
Also provides direct hive editing for manual changes.
Tweaks
Easily change various Windows settings on your live installation or an image, like pagefile settings or various Explorer UI settings, to name a few.
Also you can pre-configure Windows Features, same as you would in Control Panel - Programs - Turn Windows features on or off, but before deployment.
Unattended Setup
Windows Unattended feature support, providing many commonly used options on a single page for easy and fully automated setup.
Multiple-choice options are presented with valid entries read from the source itself. Includes Auto-fill option, which fills the choices with the current Host machine data, allowing for fast configuration.Add local accounts, choosing usernames and passwords in advance, autologon any of them after install.
Network join, which allows you to automatically join to a Workgroup or a Domain after installation. Disk partitioning, which speeds up the deployment by automatically formatting and partitioning your drives.
Application Integration
Easily integrate application installers, scripts, registry tweaks or raw commands. Provide a silent switch and automatically run application installer post-setup.
Pending Changes Overview and Post-process Automation
All the pending changes and important warnings are presented on a single page for quick review before actually applying those changes.
With the ability to enable extra options or automate post-process tasks, like creating an ISO image, compressing to ESD format, splitting the image.
Extra options include "Clean update backup", which removes obsolete updates, and "Reuse driver cache", which relinks drivers with the driver cache, utilizing NTFS links to reduce the actual disk size by reusing duplicate files.
Native Runtime, 32 and 64-bit
NTLite does not require .NET Framework or any other addition to run under the supported operating systems. This enables it to run faster, more portable with less dependencies.
Supported Windows versions include client Windows 7, 8, 8.1 and 10. Not including XP and Vista versions. 64 and 32-bit versions can edit both 64 and 32-bit images.
What's New
New
Image: Windows 11 22H2 Moment 3 (build 22631) support, same license date as 22H2
Upgrade
UI-Translation: Thanks for Chinese Traditional (Matt), Italian (clarensio), Swedish (1FF)
Fix
Preset: boot.wim was stuck always pre-selected for integration reapply if needed for SecureBoot fix
Components: 'Shared Folders UI' removal was causing Services list empty on non-en-us images
Components: 'SMS Router Service' removal was breaking 32-bit Winget and YogaDNS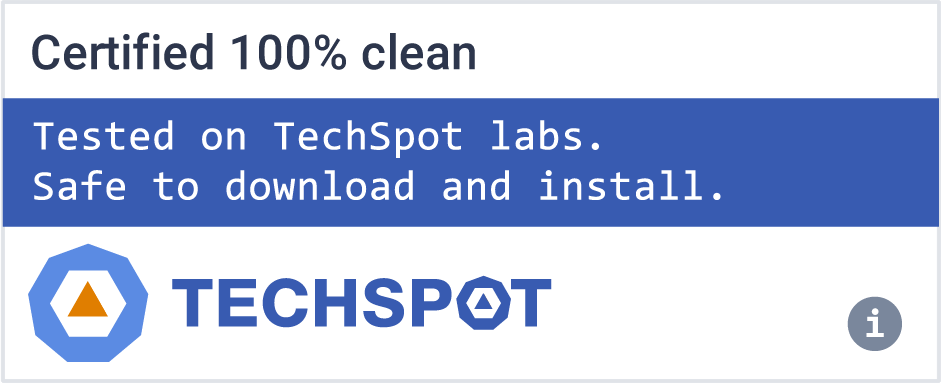 Software similar to NTLite
1