DaVinci Resolve
18.1.4
DaVinci Resolve combines professional offline and online video editing, color correction, audio post production and visual effects all in one software tool.
DaVinci Resolve 18 is the world's only solution that combines professional 8K editing, color correction, visual effects and audio post production all in one software tool! You can instantly move between editing, color, effects, and audio with a single click.
Can you use DaVinci Resolve on a budget PC?
DaVinci Resolve can be quite intensive and demanding on your computer. As most video editing programs, DaVinci relies heavily on the CPU and GPU, especially on the latter when using OpenFX or noise reduction, for that reason the recommended specs start with a discrete GPU with at least 2 GB of VRAM, a minimum of 16GB RAM and an 8-core CPU.
Is DaVinci better than Adobe Premiere?
DaVinci Resolve and Adobe Premiere Pro are both great options for video editing. The greatest advantage DaVinci has over Adobe Premiere is that it offers a free edition that is well rounded enough for most users.
For professional video editing you would need DaVinci Studio which has a $299 price tag. On the other hand, Adobe Premiere Pro requires a monthly subscription or an annual payment of $240. As far as video editing capabilities go, both offer color correction, color grading and both programs let you place different effects. Both are also great for audio editing and support a wide array of plugins.
The greatest advantage Adobe Premiere has over DaVinci Resolve is that it works seamlessly with other Adobe programs like After Effects, allowing you to add animations to your project. The greatest setback for DaVinci Resolve is that it needs slightly more processing power, RAM and graphics card power to deliver optimal performance.
Is DaVinci Resolve good for beginners?
DaVinci Resolve has become a go-to choice for aspiring content creators, filmmakers, or video editors mainly due to its free version which offers features like color grading, sound design, and many other visual effects.
What are other free Premiere alternatives?
In addition to DaVinci Resolve there are plenty of free solid video editors to choose from. Some of which are VSDC Free Video Editor, Shotcut and Movavi Video Editor Plus. Here is a longer list of Adobe Premiere alternatives.
Features
DaVinci Resolve Studio is also the only solution designed for multi user collaboration so editors, assistants, colorists, VFX artists and sound designers can all work live on the same project at the same time! Whether you're an individual artist, or part of a large collaborative team, it's easy to see why DaVinci Resolve is the standard for high end post production and finishing on more Hollywood feature films, television shows and commercials than any other software.
You get unlimited creative flexibility because DaVinci Resolve makes it easy for individual artists to explore different toolsets. It also lets you collaborate and bring people with different creative talents together. With a single click, you can instantly move between editing, color, effects, and audio. Plus, you never have to export or translate files between separate software tools because, with DaVinci Resolve, everything is in the same software application.
DaVinci Resolve is the only post production software designed for true collaboration. Multiple editors, assistants, colorists, VFX artists and sound designers can all work on the same project at the same time! Whether you're an individual artist, or part of a larger collaborative team, it's easy to see why DaVinci Resolve is the standard for high end post production and is used for finishing more Hollywood feature films, episodic television programing and TV commercials than any other software.
DaVinci Resolve 16 features a revolutionary new cut page specifically designed for editors that need to work quickly and on tight deadlines! The new DaVinci Neural Engine uses machine learning to enable powerful new features such as facial recognition, speed warp and more. Adjustment clips let you apply effects and grades to clips on the timeline below, quick export can be used to upload projects to YouTube and Vimeo from anywhere in the application, and new GPU accelerated scopes provide more technical monitoring options than before. Plus, Fusion is dramatically faster and Fairlight adds immersive 3D audio. DaVinci Resolve 16 is a massive release with hundreds of features customers have asked for.
Support for additional audio track formats for IMF and DCP renders
Improved decode and encode performance for Kakadu DCP and IMF formats
Support for CUDA based R3D with the latest RED SDK on Windows and Linux
Adds Blackmagic RAW support for latest Blackmagic URSA Broadcast update
Support for new audio only and video only editing modes on the cut page
Added in and out buttons in the user interface on the cut page
Support for audio playback when trimming on the cut and edit pages
Improved zoom buttons for the timeline on the edit page
Improved smart indicator in the cut page for when using in and out points
Viewer resize icon on the cut page now correctly resizes the whole viewer
Cut page divider between timeline and viewer can now be moved via the divider
Close up edits in the cut page now vary the close up from 20% to 40% randomly
Search dial is more responsive when using the DaVinci Resolve Editor Keyboard
Removed auto jog mode on scroll with the DaVinci Resolve Editor Keyboard
Better responsiveness using shuttle with the DaVinci Resolve Editor Keyboard
Double press to clear in and out on the DaVinci Resolve Editor Keyboard
Improved performance in collaborative projects with multiple DaVinci systems
Support for monitor name in the workspace menu display options
Support for copy/paste in Dolby Vision mid tone offset values between clips
New scripting APIs to move media items, LUTs, markers, copy grades and more
Now uses 2 up view in sync bin when using live overwrite editing
Fixes a bug that caused the clip dividers in the source tape to scroll with audio
Opening the media folder in the cut page will re-sync to that folder contents
Multiple performance and stability improvements
What's New:
DaVinci Resolve 18.1.4
Support for Blackmagic RAW SDK 2.7.
General performance and stability improvements.
DaVinci Resolve 18 is a major release featuring cloud based workflows for a new way to collaborate remotely! You can host project libraries using Blackmagic Cloud and collaborate on the same timeline, in real time, with multiple users globally. The new Blackmagic Proxy generator automatically creates proxies linked to camera originals, for a faster editing workflow. Plus, support for Apple M1 Ultra gives you a powerful image processing engine, eliminating expensive cloud computing. There are new Resolve FX such as ultra beauty and 3D depth map, improved subtitling for editors, GPU accelerated Fusion paint and real time title template playback, Fairlight fixed to FlexBus conversion and more. More extensive release notes can be found here.
Blackmagic Cloud
DaVinci Resolve 18 supports Blackmagic Cloud, so you can host your project libraries on the DaVinci Resolve Project Server in the cloud. Share projects and work collaboratively with editors, colorists, VFX artists and audio engineers on the same project at the same time, anywhere in the world!
Blackmagic Proxy Generator
The new Blackmagic Proxy Generator App automatically creates and manages proxies from camera originals. Create a watch folder and new media is automatically converted into H.264, H.265 or ProRes proxies to accelerate editing workflows. You can extract proxies into a separate folder for offline work!
Simplified Proxy Workflow
Switch between camera original footage and proxies in a single click. With Blackmagic Proxy Generated proxies, DaVinci Resolve knows where in the file tree to find them, instantly linking to the camera originals in the media pool. Edit with proxies, then relink to camera originals to grade!
Intelligent Media Management
DaVinci Resolve 18 adds intelligent media location management, so that when you are collaborating you can quickly link media to your unique file paths. Now you don't need to manually relink or search for assets when you work remotely. So you have more time for creativity and less time on file admin!
Shared Project Libraries
The collaboration update also provides major performance enhancements if you are using a secure private network! Get immediate updates of editorial and color changes when collaborating on a remotely hosted project library. Now creative decisions can be made in real time based on the latest changes.
Remote Monitoring Streaming
Live stream your DaVinci Resolve Studio viewer and display on a remote computer monitor, or a reference grading monitor, via DeckLink to anywhere in the world. The extremely low latency and high quality 10-bit image is ideal for remote editing or color grading giving you instant feedback on changes.
Intuitive Object Mask
Located in the magic mask palette, the new object mask is able to recognize and track the movement of thousands of unique objects. The DaVinci Neural Engine intuitively isolates animals, vehicles, people and food, plus countless other elements for advanced secondary grading and effects application.
Automatic Depth Map
The new depth map effect lets you instantly generate a 3D depth matte of a scene to quickly grade the foreground separately from the background, and vice versa. You can bring attention to action in the foreground, help interview subjects stand out, or add atmosphere in the background of a scene!
Track Moving Warped Surfaces
Apply graphics to surfaces that warp or change perspective in dramatic ways, like t-shirts, flags, or even the side of a face. The surface tracker's customizable mesh follows the motion of a textured surface. Apply graphics, composite tattoos, or even cover up logos with this powerful tracking tool!
Updated Resolve FX Beauty
Ultra beauty gives you advanced control over a subject when performing corrective beauty work. Developed with professional colorists, the ultra beauty tool helps to address general imperfections by smoothing skin and then recovering detail to produce natural and complimentary results to the subject.
Enhanced Subtitles
Subtitle support has been expanded to include TTML and XML timed texts and embedded MXF/IMF subtitles. View and import subtitles from media storage, create regions to support multiple simultaneous captions per track, and set individual presets and text positions when indicating different speakers.
Reverse Shape, Iris and Wipe Transitions
Transitions in the effects library's shape, iris and wipe categories now have a checkbox, allowing you to easily reverse the direction of the transition. This gives you additional flexibility when using these types of transitions, as well as adding to your creative possibilities.
View 25 Simultaneous Multicam Angles
A new 5x5 option in the multicam viewer now allows you to view up to 25 different angles in a single multicam clip at the same time. Ideal for large multicam projects, this makes viewing, cutting and switching between more angles much easier, rather than moving between pages to see different angles.
YouTube and QuickTime Chapter Markers
When delivering to QuickTime formats or uploading directly to YouTube, you can choose to automatically create chapter markers from one set of colored timeline markers. This means viewers can easily go to the relevant part of your video. All you need to do is add and rename markers to your timeline.
GPU Accelerated Paint
In DaVinci Resolve 18, GPU acceleration allows paint brush strokes to be generated and displayed in real time, for a more intuitive approach when performing cover up work or graphic design. Instant visual feedback allows you to assess your work and make corrections in any stroke style or shape.
Text and Shape Acceleration
Text, text+ and shape templates have improved speed and playback performance in DaVinci Resolve 18. New memory management and data handling means that Fusion templates are up to 200% faster. You can see accelerated results in the viewer and put together motion graphic compositions faster than ever!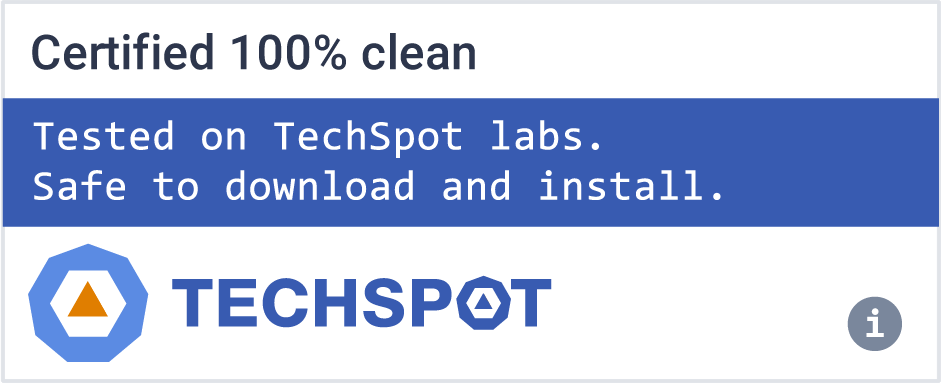 Software similar to DaVinci Resolve
9