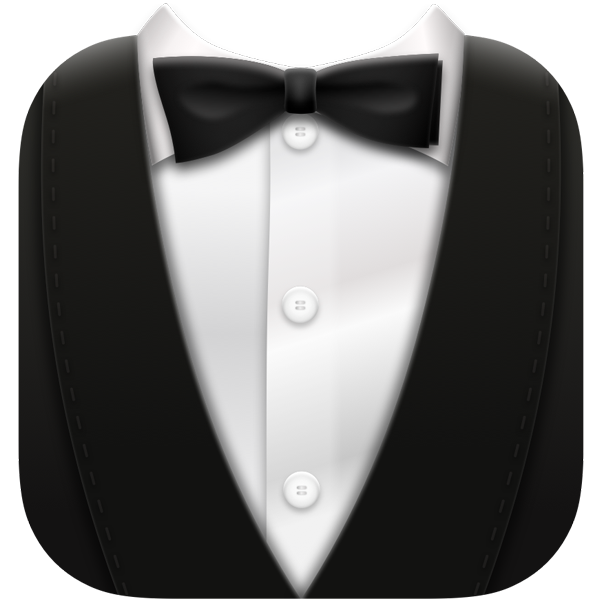 Bartender 4.13.6
Bartender 4 is the only app capable of positioning menu bar items and keeping them where you want.
Bartender 4 is designed for all the great changes in macOS with Big Sur. This new version is our biggest update yet, specifically created for macOS Big Sur.
Menu bar layout
More powerful and refined, with the new layout screen you have full control of your menu bar items.
You can have them hidden but still easily accessible, set your most important items to always be visible, and define the exact order of items for your workflow.
Bartender will keep your items ordered as you want, even after macOS restarts.
Triggers
With the power of the new Triggers in Show for Updates you now have options when an item shows. Triggers include: any change, icon matching, or a script. Allowing you to show menu bar items exactly when you need them.
Bartender also includes some unique Triggers for:
Battery - show when on battery power, or at specific levels.
WiFi - show when not connected to a WiFi network.
Time Machine - show while time machine is backing up.
Quick Reveal
Lightning fast access to your menu bar items is now possible with Quick Reveal.
Get instant access to your hidden menu bar items simply by moving your mouse to the menu bar, or if you prefer by clicking the menu bar.
Quick Search
Quick Search will change the way you use your menu bar apps.
Instantly find, show and activate menu bar items all from your keyboard.
Bartender Bar
The Bartender Bar is back. Access your hidden menu bar items in the Bartender Bar beneath the menu bar, great if you need more room for all your menu bar apps.
Menu bar Spacers
With Spacers your menu bar is uniquely your own, with the ability to customize menu item grouping and display labels or emoji to personalize your menu bar.
More space on small screens
Swap shown items for your hidden ones to take up less menu bar space, allowing you to have more menu bar items on a smaller screen.
Clean inactive menu bars
For users with multiple monitors Bartender now hides all menu items on inactive menu bars to give a cleaner appearance.
New menu bar items
You can choose where new menu items will appear in your menu bar; shown for instant access, or hidden for less distraction.
What's New
The initial release of macOS Ventura seems to have a bug that can cause Bertender to not be given Accessibilty and Screen Recording permissions after restarting macOS, even though they have been granted by the user, this results in Bartender showing its window requesting the permissions. To fix this as a first step which fixes it for many users I would try removing Bartender from the permissions using the "-" button, then try re-adding it.