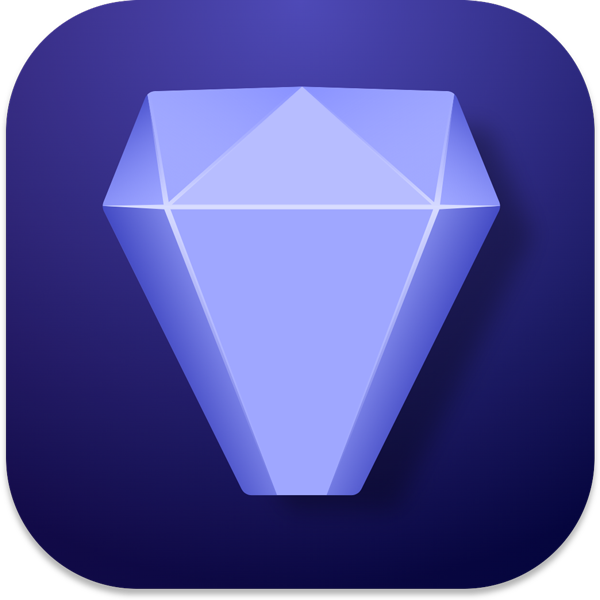 Topaz Photo AI
2.0.3
Sharpen, remove noise, and increase the resolution of your photos with tomorrow's technology.
Topaz Photo AI supercharges your image quality so you can focus on the creative part of photography.
Topaz Photo AI is auto-pilot for your image quality needs. Import an image to Topaz Photo AI and it will use specially trained AI models to first detect the unique problems in detail, clarity, and resolution before intelligently applying adjustments that will maximize your image quality. This software by the team at Topaz Labs is created to be an all-in-one solution to enhance your images using the power of machine-learning AI technology.
For users experienced with Topaz Labs image quality applications, it combines the functionality of DeNoise AI, Sharpen AI, and Gigapixel AI into one application with an intelligent auto setting that can pick adjustments with strengths for you.
Note: You can download Topaz Photo AI from here and run the installer. When you open Topaz Photo AI, you will be prompted to activate the application, purchase it, or to use the demo mode. Click the demo mode to use the trial. The trial lets you use all the features of the application with the exception of saving/exporting a file. All features and plugins are included when you install. Make sure to take a look at the Topaz Photo AI Quick Start Guide to learn the basics of using this application.
System Requirements
Windows
Windows Operating System: 10 or 11 (most updated version recommended)
CPU: Intel or AMD, with AVX instructions, released after 2013
System Memory (RAM): 12GB (16GB or more recommended)
Graphics Card (Nvidia): Nvidia GTX 900 or higher, 4GB VRAM
Graphics Card (AMD): AMD Radeon 400 or higher, 4GB VRAM
Graphics Card (Intel): Intel UHD 600 Graphics or higher, 12GB system RAM
Mac
Intel: CPU
Mac Operating System: Big Sur 11 and higher
CPU: Intel with AVX instructions
System Memory (RAM): 16GB
Graphics Card: Any
Video RAM: 2GB
Apple M1/M2
Mac Operating System: Big Sur 11 or higher
CPU & Graphics Card: Apple M1/M2
System Memory (RAM): 8GB
What's New
This week we're introducing a new feature to help generate before/after images to share with friends or social media. We've also fixed a large number of issues, and included some nice quality of life improvements.
Changes since 2.0.2:
Added Image Capture button to more easily share before/after pictures
Added 512 MP limit when processing to LrC
Added 30,000x30,000 limit when processing to PS
Added resetting input values by double clicking the field's label
Added new update dialog (you'll notice it next update)
Added error dialog when attempting to show file in explorer/finder that doesn't exist
Fixed black borders appearing on some Sony files
Fixed image loading getting stuck sometimes when loading a second batch of images
Fixed "Error loading model" when opening linear RAWs while Autopilot is set to suggest the Normal or Strong models for RAW Remove Noise
Fixed highlights getting artifacts when converting to RAW colorspace
Fixed some PNG images having wrong orientation
Fixed some images loading with incorrect, very large PPIs
Fixed RAW images running locked filters when using "Apply settings to all"
Fixed editing images in the Develop screen in LrC via the Plug-In Extras method showing "No Photo Selected" after saving
Fixed hotkeys not working after clicking some parts of the UI
Fixed navigator not being pannable when running Autopilot
Fixed window allowing resizing when maximized
Fixed some models re-calculating auto values that were already calculated on another model
Fixed new versions of Photoshop not having the TPAI plugins on Mac until the following TPAI update
Changed the non-AI brush to start half as large
Changed "Close Image" option in right click menu to appear above "Close All Images" option
Changed color of welcome screen when dragging image into the app
Changed some status messages
Updated lensfun
Changes since 2.0.0:
Fixed crash on Nvidia cards due to driver issues
Fixed sliders not allowing you to backspace the last digit
Fixed close image shortcut always using the index of the last right clicked image
Fixed some cases of export stalling when no filters are active
Fixed Lightroom Classic plugin not working when file paths contained ' character
Fixed Autopilot panel closing too fast when switching images quickly
Fixed RAW Remove Noise Autopilot dot being affected by unrelated models
Potentially fixed automate plugin conflicting with Gigapixel's automate plugin
Enabled pasting images and paths into the app from clipboard (Ctrl/Cmd + V)
Improved performance of importing large batches of images
Photoshop plugin now ensures the layer is visible before running
Automation plugin now reads and writes resolution data
Added lens correction status to the Autopilot panel
Added hover effect to combo boxes to better indicate state
Added Autopilot options introduced in 2.0.0 to the CLI
Stopped blocking RAW images with odd crop values
This may cause crashes on certain images.
If you run across those cases please send us the file so we can check.
Known Issues:
The Adjust Lighting and Balance Color enhancements may produce poor results when exporting as DNG
Machines with Intel integrated GPU (iGPU) will get bad/unexpected results (no lighting change, but get color cast) in Adjust Lighting filter
Previous Release Notes:
Changes since 1.5.4:
Added v2 of the Sharpen Standard model
Added v2 of the Remove Noise RAW models
Fixed tiling artifacts
Added Adjust Lighting enhancement
Added Balance Color enhancement
Added automate plugin for Photoshop, which allows for cropping and upscaling
Access the plugin within Photoshop by going to File > Automate > Topaz Photo AI
Added many new configuration options over how Autopilot works
Added new panel displaying the status of Autopilot
Hover over the status bar to review the completed steps
Updated design of the different panels of the app
Updated status bar and autopilot section to use less space
Updated design of sliders
Fixed right panel scroll position not resetting when switching images
Fixed inconsistent behavior regarding the enhancement being collapsed or not when toggling on by clicking the label (not the switch)
Fixed some Panasonic & Minolta images having incorrect orientation
Fixed some Sony images having incorrect orientation on export
Fixed some exported non-RAW files opening in Camera RAW
Fixed noise levels sometimes being "undefined" in Remove Noise tooltip
Fixed crash when detecting faces
Fixed Autopilot not enabling Remove Noise when it should
File size estimates are now cached
Improved performance when opening many images at once
Updated lensfun
Known Issues:
The Adjust Lighting and Balance Color enhancements may produce poor results when exporting as DNG
Previous Release Notes:
Changes since 1.5.2:
In-Subject face selection should now be faster and has updated logic
Added support for Sony ILCE-6700
Added an Open Images button to the bottom bar
Fixed resolution not sticking after changing images
Fixed resolution changes getting reset when opening crop
Resolution now supports a wider range of values
Resolution now calculates inches and centimeters separately
Updated lensfun
Previous Release Notes:
Howdy!
This week's a big one, including a new slider for the non-RAW remove noise and lots of polish around the app! It's also the start of us bumping the minor release version with a bit higher frequency.
Changes since 1.4.3:
Added recover original detail slider to non-RAW Remove Noise
Redesigned status bar, moving it into the right panel
Improved customization of auto-upscaling, including support for always enhancing at <=1x as well as more decimal points for scale
Fixed cancelling crop setting the crop to the full image, and resetting the masks and face selections
Added warning when applying a crop will reset the masks and face selections (thanks to the previous fix, canceling will avoid that reset)
Fixed CLI upscale can change DPI to wrong DPI CM/IN
Maintain original resolution when upscale is turned on and px unit is selected
Fixed using enter or escape inside a text field within an edit mode causing the edit mode to close
Images that store their resolution metadata within JFIF tags will now be read correctly
Preserve Text automatically turns off if text mask is empty
Preview no longer swaps to the original image when previewing faces or a mask if there's nothing to display (no faces detected or an empty mask)
If there are no unsaved changes, the preferences panel may now be closed by clicking outside the dialog
Several tooltips added around the app
Various wording tweaks around the app
All edit modes (crop, subject, face selection, text) force single image view
Updated lensfun
1.4.3
Released July 27th, 2023
Note for MacOS users: The new minimum supported OS version is now 11.0 (Big Sur).
Changes since 1.4.2:
Fixed issue where files would sometimes overwrite other files due to a race condition
Fixed some issues where shortcuts could be used while Autopilot was running
Fixed issue where "Processing" text on export dialog would overlap the scrollbar
Fixed brush size preview being shown at incorrect times
Fixed exporting the same file multiple times always appending and new "-2" instead of incrementing
Fixed some models getting re-downloaded when updating
Fixed resolution unit being used even when upscale is turned off
Added Shift + M and Shift + T shortcuts to preview Subject and Text masks
Added tooltips to models and settings in the right panel
Added "T" shortcut to enter text masking mode
Reset crop button is now disabled when nothing would change
Save button in preferences is now disabled unless there are changes
Shortcuts for various edit modes (C, F, M) are now toggle-able instead of just entering the mode
Several smaller menu and and shortcut changes
Known Issues:
Issues where files were being overwritten with different image data should be resolved, but in some cases where processing would have overwritten the wrong file it will now instead show "Error writing image". You can always re-attempt to save any files that have this error. We will have a better fix for this in the future. Also due to the previous versions overwriting image data immediately, processing may feel slower but this is just because more images are being fully processed.