Is there still room to innovate in PC design? HP seems to think so.
Celebrating PC innovation on the Spectre Fold and the Envy Move "portable" AIO
By Bob O'Donnell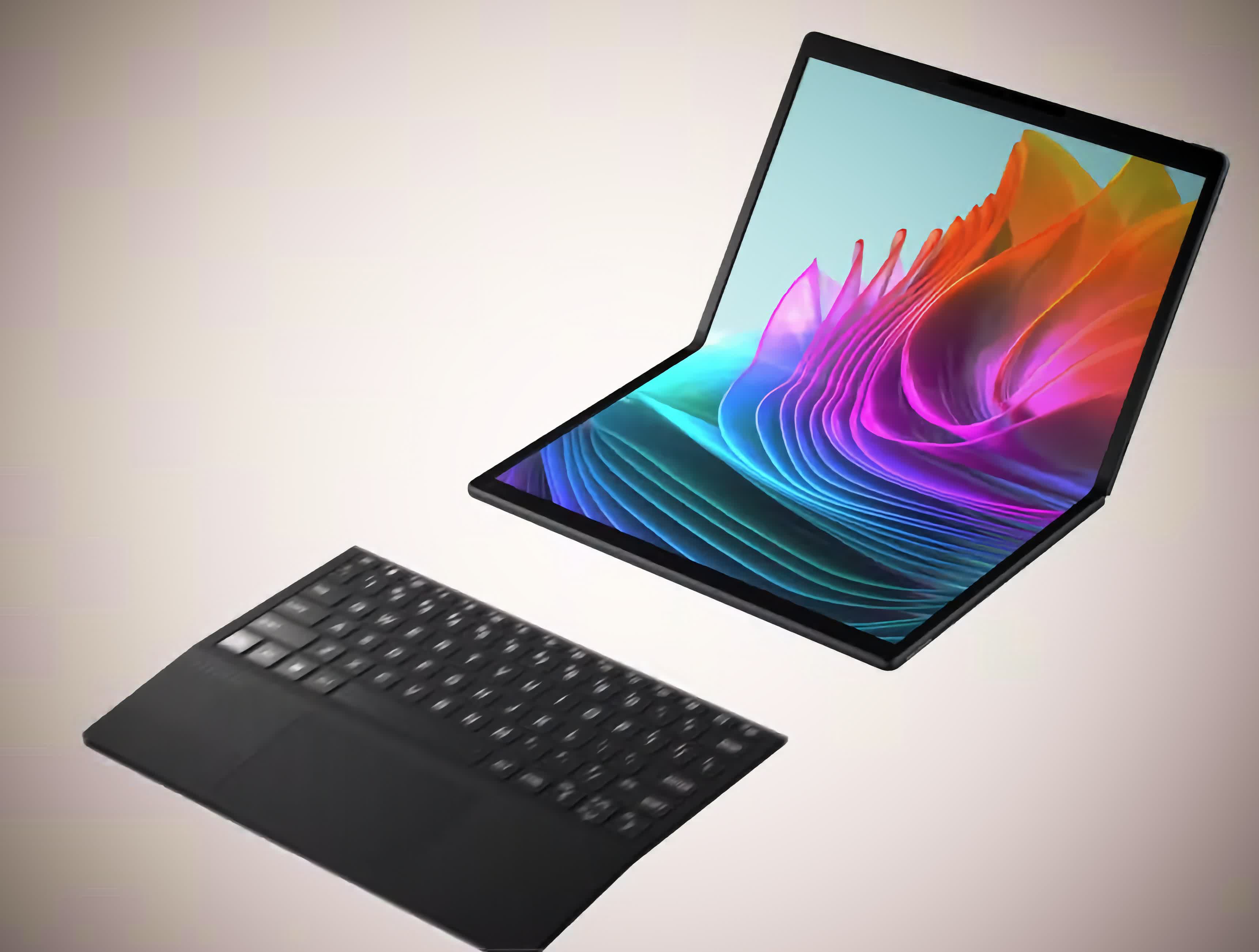 TechSpot is celebrating its 25th anniversary. TechSpot means tech analysis and advice
you can trust
.
Forward-looking: As someone who's tracked the PC industry for a long time, I've certainly fallen into the camp that innovation in PC design has become stagnant. After all, we've had a whole bunch of very similar looking slim lightweight notebook PCs for a long time. HP recently hosted their "Imagination" event, where they discussed two new machines that offer unique designs that not only look cool but also offer genuinely useful innovations.
Both the HP Spectre Fold foldable notebook PC and the HP Envy Move "portable" all-in-one desktop PC bring a fresh perspective to PC design. The Spectre Fold isn't the first notebook to leverage a foldable screen, but its clever implementation makes it the most impressive version that I've seen of that new form factor. Of course, at a price point of $4,999 it's also one of the most expensive notebooks I've seen.
What HP has managed to do is create a design that works as a traditional clamshell notebook, a large tablet, a desktop-like standalone system, and even a funky kind of extended notebook. The company calls it the world's first 3-in-1, but it's fair to call it a 4-in-1, too.
The key to it is the 17" OLED display panel, apparently manufactured for HP by LG Display. The screen is bright (up to 500 nits in HDR) and sharp (2,560 x 1,980), and the fold in the middle is less noticeable than the one on my beloved Samsung Galaxy Fold 5 smartphone. HP achieved this by creating a slightly larger 5 mm gap at the fold – think of it as if you were just bending over a piece of paper instead of folding it with a crease – that actually works to the benefit of the design in several ways.
That gap is necessary to support the other innovative element in the Spectre Fold: it's chargeable, magnetic (but unfortunately not backlit) keyboard. In traditional clamshell notebook mode, the keyboard sticks to the bottom half of the folded display and creates a classic notebook experience with a 12.3" display that you can easily carry around and use like a regular laptop.
You can also remove the keyboard completely and unfold the display to use it in tablet mode or extend the kickstand at the back of the display to create a 17" all-in-one desktop experience with the keyboard functioning wirelessly via Bluetooth.
Finally, from the traditional clamshell shape, you can pull the keyboard back a few inches and then leverage the additional screen real estate on the bottom display. HP even worked with Microsoft to add a new option to the Snap Windows feature in Windows 11 that can automatically take advantage of that extra screen real estate.
The keyboard has a bend you can use in this mode (making it nearly foldable as well) that allows for a more comfortable angled typing experience. There's also a bundled pen that's magnetized and can be attached to the bottom of the keyboard or the notebook, where it can also be charged. All told, it's about as flexible a design as you can imagine.
I have to admit that I've been much more skeptical about the opportunities for foldable PCs than I was for the foldable phone category, but this HP design has changed my mind. The Spectre Fold offers an impressive array of options for using it – along with impressive engineering work inside it to enable these different usage models. It's certainly not for everyone – and the fact that HP had to go with a lower-power 12th gen Intel CPU and Iris integrated graphics for power-saving purposes is not ideal – but it's definitely one of the most compelling PC designs I've seen in some time.
On the desktop side of things, HP's Envy Move could arguably be called a one-trick pony in that it's a relatively lightweight (9 pounds) all-in-one PC with a built-in battery, but that misses the point of what HP was trying to achieve.
What makes the Envy Move, which starts at $899, an intriguing new design is all the attention to detail HP has put into it. First, is the handle that allows you to easily pick up and move the machine from place to place. It's hidden behind the 23.8" display (2,560 x 1,440) and immediately pops back into that hidden spot once you release it. The same thing goes for the stand elements at the bottom of the display. Pick the machine up and they automatically rotate to be horizontal with the display. Then, just before you set it down, they switch their orientation 90 degrees to function as a stand. It's simple, yes, but very cool. Plus, it makes the process of moving the PC that much easier.
And that is the whole point – hence the name – of the Envy Move. HP thought through all the details of what could make the experience of using the device better in multiple applications and multiple rooms, and they've integrated them into the design.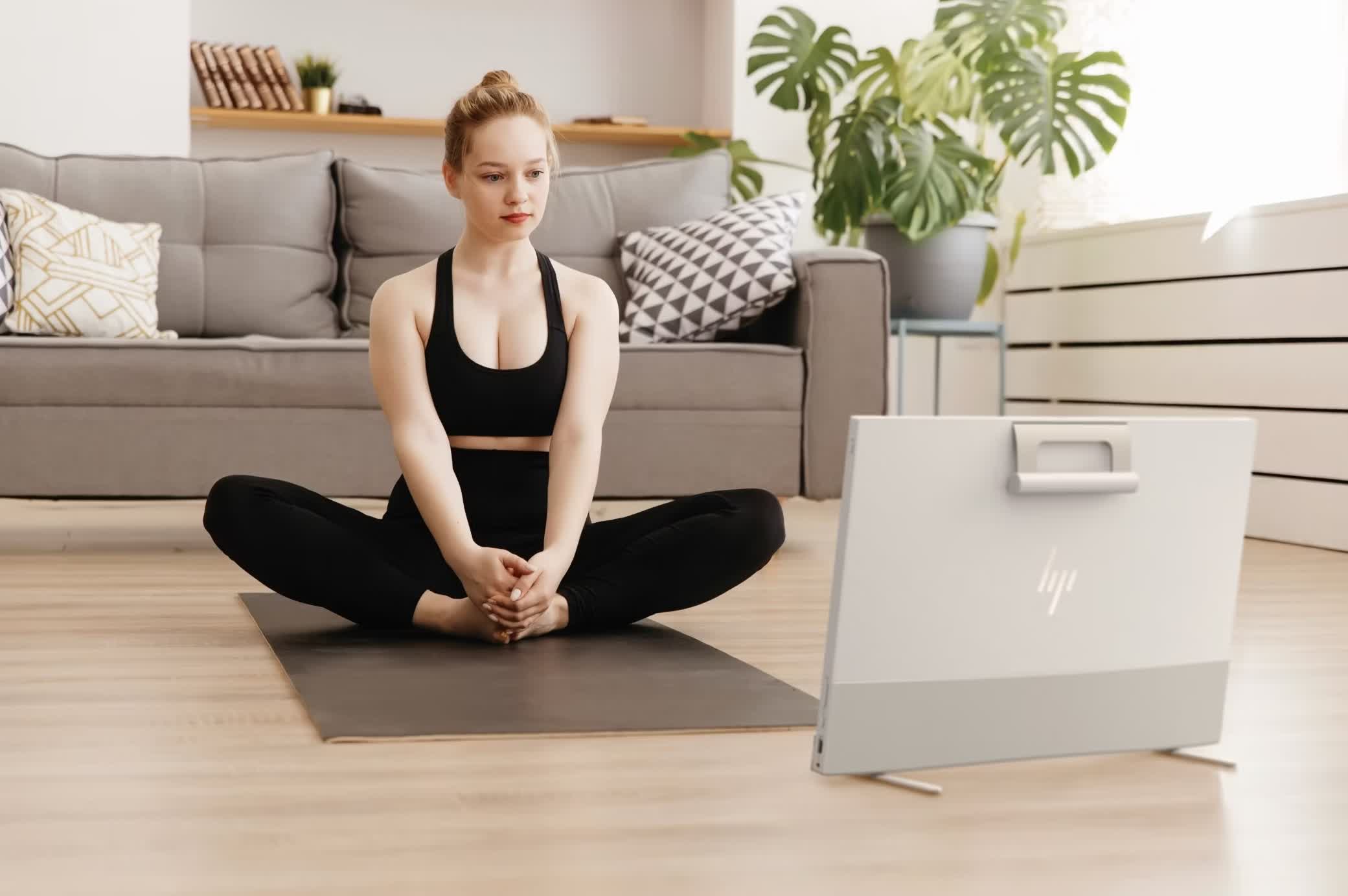 Behind the screen, for example, is a mesh net that's optimized to hold the wireless keyboard with integrated touchpad while you carry it around. The battery life on Envy Move is four hours – long enough for a movie or two and/or an extended gaming session in any place you'd like to use it. HP even automatically adjusts certain display settings depending on how far you are away from the screen, making the process of using the Envy Move as an entertainment device that much easier.
Whether or not these new PC designs translate into significant new sales for HP is an open and likely challenging question. Nevertheless, it is great to see the company offering these kinds of innovative designs, because it not only demonstrates that there's still fresh thinking occurring in the halls of PC industry stalwarts like HP, but that there are still lots of fresh opportunities to come.