TechSpot is celebrating its 25th anniversary. TechSpot means tech analysis and advice
you can trust
.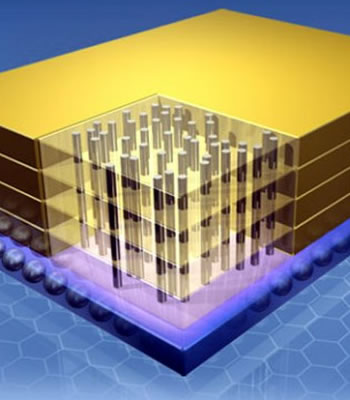 After only 17 months in development, a group of the world's largest memory makers has announced a new solution that is expected to greatly improve performance over standard DDR3 and DDR4 DRAM while simultaneously reducing power consumption.
Created by the Hybrid Memory Cube Consortium, whose membership roster includes Samsung and Micron, HMC is designed to address the limitations of conventional DRAM modules, which can hamper performance in highly demanding scenarios.
"The term 'memory wall' has been used to describe this challenge," the consortium's press release reads before noting that busting through the so-called memory wall requires an entirely new architecture, and that's what HMC brings to the table.
The illustration of HMC below will probably seem familiar if you caught Nvidia's recent announcement about its next-next-generation (2016ish) Volta graphics cards using a stacked DRAM design that will purportedly offer 1TB/s of bandwidth.
The HMC Consortium's claims aren't quite that lofty, but its products may not be three plus years from market either. Micron plans to start sampling its stacked DRAM products this fall and wants to start production in the first half of next year.
HMC works by stacking DRAM chips with a VIA (Virtical Interconnect Access) technology that lets electrical wiring pass vertically through the silicon wafers. That block of memory dies is seated on a logic chip which sits on the base of the unit.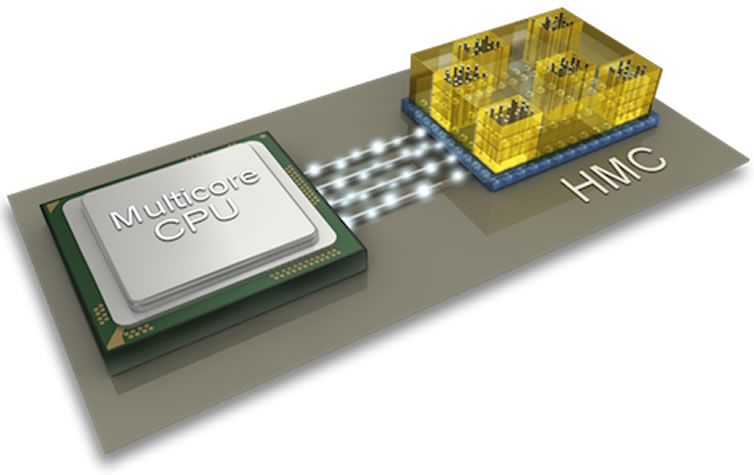 The current prototypes either have 128 or 256 memory banks available to the host system and the first HMC spec will reportedly offer 2GB and 4GB packages that provide bi-directional bandwidth of up to 160GB/s, according to a Micron exec.
By comparison, DDR3 is said to offer 11GB/s and DDR4 only pushes that to between 18GB and 20GB/s. Besides being 15 times faster than standard DRAM, another consortium member noted that HMC reduces power consumption by 70%.