BrewArt lets you easily create beers at home using a smartphone
By Rob Thubron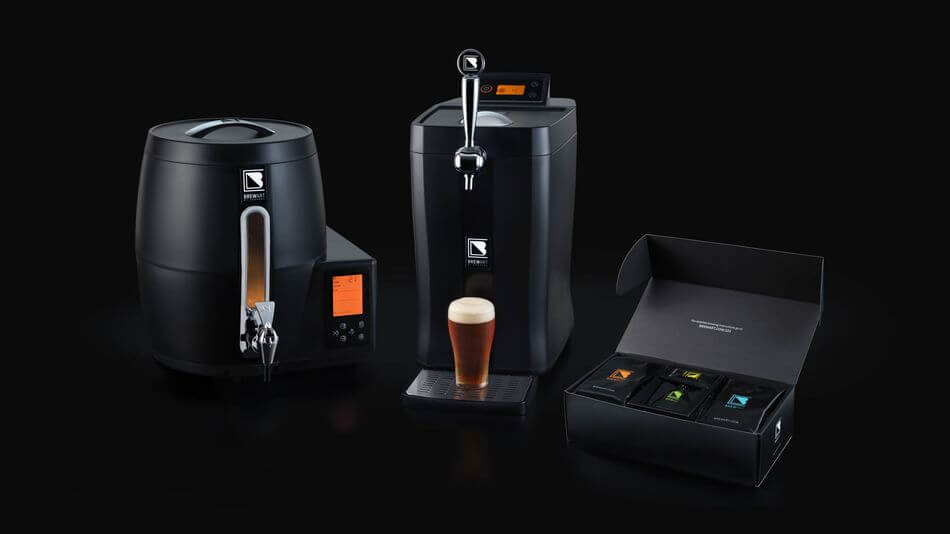 TechSpot is celebrating its 25th anniversary. TechSpot means tech analysis and advice
you can trust
.
Brewing beer at home is becoming very popular, but some people are reluctant to create their own beverages as the process can be difficult to get right. But a new, high-tech system from Australia makes it easy for newcomers to create top-quality beers.
BrewArt is the work of Adelaide-based Cooper Brewery employees Scott Harris and Paul Burge. The idea came about eight years ago, as more people started making their own food and drink at home.
"You have people [at home] making their own cheeses, curing their own ham, doing that sort of stuff. At the same time in the beer world you have the explosion of craft breweries," Harris told Mashable.
"We were seeing that people were drinking less, but better. We did some research and thought, okay, there are lots of people who like to drink beer, we think there would be people who would have fun making it as well, so why aren't they doing it?"
BrewArt comprises of two sections: a BeerDroid that can brew 10 liters of beer, and a 5 liter temperature controlled dispenser called the BrewFlo.
The system brings home brewing into the connected age with its Wi-Fi connectivity, which means you can adjust and monitor your beer using a smartphone app while away from home. The app will send you notifications throughout the five -to-fifteen-day brewing period, and you can even put it into storage mode via your phone - chilling the unit to four degrees - and restart the process later. Once complete, the beer is moved to the BreFlo canister where the perfect temperature can be set.
"We wanted to make something that gave people a good brewing experience," co-founder Scott Harris told Australian publication The Advertiser. "The ability to control the temperature also allows people to create beers that have been hard to make in the past, like a nice, clear lager for example. [We made it] as simple as possible, without taking the science out of it. You can control the whole process through the app."

BrewArt is selling everything you need to make your own beers: malts, enhancers, hops, and yeast. The app allows users to modify their brews in order to come up with unique creations, and there will be BrewPrint packages available for anyone who wants to recreate their favorite beverage.
"Most people in the world want to make a beer that they're used to the first time, like say a Coopers Pale Ale or a Heineken, that's what they know they drink," Harris said. "We've got a BrewAssist section [on the website] that will allow people to find the beer they like and we'll suggest a style."
BrewArt will launch in Australia around mid-July, with a US launch following soon after. The system doesn't come cheap; the BeerDroid will retail around $799, and the BrewFlo should cost about $699. Pricey, but it could be worth it for homebrew fans. And as Harris points out, it's about the same price as some high-end coffee machines.