Study finds 49 out of 50 fake iPhone chargers present risk of electrocution or house fire
Using fake chargers may cost at a high price
By Rob Thubron 10 comments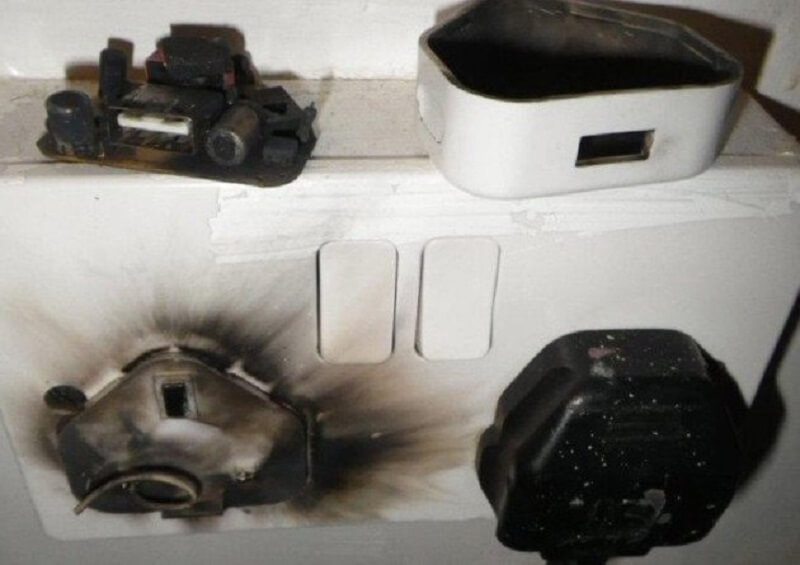 TechSpot is celebrating its 25th anniversary. TechSpot means tech analysis and advice
you can trust
.
The dangers of using fake and unofficial Apple power adaptors are well documented. Following last year's investigation by a UK standards body that found 99 percent of these products were unsafe, a new report by the country's Electrical Safety First campaign group shows little has changed.
In conjunction with Apple, the group tested 50 counterfeit and lookalike iPhone chargers bought from online marketplaces and independent discount stores and stalls across the UK.
All the chargers were put through rigorous mechanical and safety examinations. The results showed that 49 of them failed one or more of the tests, while more than 1 in 3 failed every part of the safety screening.
23 of the chargers failed an electric strength test, meaning there's a severe risk of electric shock when using these devices. And almost half failed basic safety requirements and contained inferior internal components or inadequate spacing, which could lead to electrocution or house fires.
15 of the chargers contained pins that failed strength tests. If they're not resilient enough, the plugs' pins could break off inside a mains socket, which could result in an electric shock from the exposed live pin.
Martyn Allen, Technical Director at Electrical Safety First and author of the report, said: "It is extremely concerning that 49 out of 50 UK chargers we tested failed basic safety checks. This report shows that anyone purchasing an iPhone charger from an online marketplace or at an independent discount store is taking a serious risk with their safety."
"The majority of chargers we tested had the potential to deliver a lethal electrical shock or cause a fire."
Electric Safety First recommends that consumers check a charger's safety markings, pins, USB port position, and weight to ensure it is genuine.
Last month, a 14-year-old girl was electrocuted and died after rolling over her iPhone charger as she slept. It's suspected that this was a third-party knockoff with a faulty USB power adaptor that allowed the full mains voltage to travel through the damaged cable.