OnePlus 9 Pro gets delisted from Geekbench for benchmark manipulation (OnePlus responds)
The phone was caught throttling performance in Chrome, Twitter, WhatsApp and other popular apps
By Humza Aamir 10 comments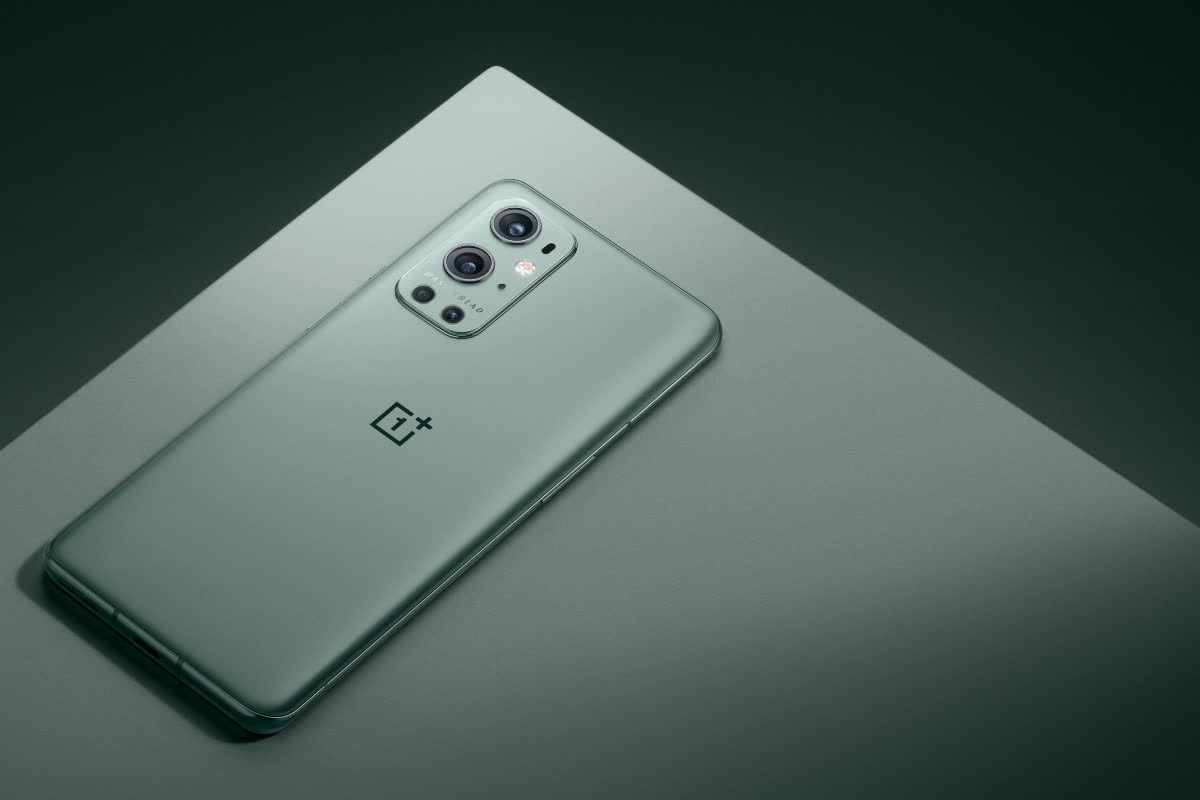 TechSpot is celebrating its 25th anniversary. TechSpot means tech analysis and advice
you can trust
.
What just happened? OnePlus' flagship phones, the 9 and 9 Pro launched to favorable reviews earlier this year, however, AnandTech's deep dive into the latter's performance revealed that the phone was throttling performance in popular apps in an apparent effort to boost efficiency and battery life. That's led to Geekbench delisting both the standard 9 and 9 Pro models from its benchmark database.
(Update 8 July): OnePlus has admitted to throttling the performance for popular apps on its OP 9 and 9 Pro, noting that its R&D team 'optimized' the devices in order to reduce power consumption. Here's the company's official statement to XDA:
Our top priority is always delivering a great user experience with our products, based in part on acting quickly on important user feedback. Following the launch of the OnePlus 9 and 9 Pro in March, some users told us about some areas where we could improve the devices' battery life and heat management. As a result of this feedback, our R&D team has been working over the past few months to optimize the devices' performance when using many of the most popular apps, including Chrome, by matching the app's processor requirements with the most appropriate power. This has helped to provide a smooth experience while reducing power consumption. While this may impact the devices' performance in some benchmarking apps, our focus as always is to do what we can to improve the performance of the device for our users.
It's a spot on OnePlus' reputation, as owners of the OP9/9 Pro flagships likely didn't know or expect the built-in aggressive performance limitations when they originally bought the phones. These throttling measures downgrade the experience of an SD 888-powered device for the sake of better battery life.
OnePlus would have probably received less criticism had it used a mid-tier chip to keep user expectations in check, however, sneakily hindering the performance of a top-end SoC to essentially save power suggests that the issue lies elsewhere.
The OnePlus 9 and 9 Pro may undercut flagship competitors in pricing, but it seems that the devices aren't offering owners the full-fledged performance of their powerful Snapdragon 888 SoCs.
In performance testing of the OnePlus 9 Pro, AnandTech discovered the phone to be aggressively throttling performance in dozens of popular apps including all of Google's apps, Microsoft Office, mainstream web browsers, social media apps, and even OnePlus' own first-party apps.
Essentially, OnePlus' throttling mechanisms prevent workloads from utilizing the SD888's high-performance Cortex X-1 core, as it shifts them to lower-powered cores while running at reduced clock speeds. Weirdly, this behavior was only observed when running popular Play Store apps, and found to be absent in case of alternative/less well-known apps.
It's disappointing to see OnePlus handsets making performance decisions based on application identifiers rather than application behavior. We view this as a form of benchmark manipulation. We've delisted the OnePlus 9 and OnePlus 9 Pro from our Android Benchmark chart. https://t.co/G40wmWeg7o

--- Geekbench (@geekbench) July 6, 2021
Geekbench has also taken note of this development and subsequently delisted the OnePlus 9 and 9 Pro from its Android benchmark list, terming it as 'a form of benchmark manipulation.' The only OnePlus 9 model currently listed is the SD870-powered 'R' version.
Although OnePlus hasn't responded to the controversy, it appears that the company employed these performance-limiting measures to ensure better battery life and efficiency. It's a compromise one would expect on a mid-range/budget device, but certainly seems out of place in a 2021 flagship phone.