DRAM and SSDs will continue to get cheaper in the coming months
More good news for consumers amid an uncertain global economy
By Adrian Potoroaca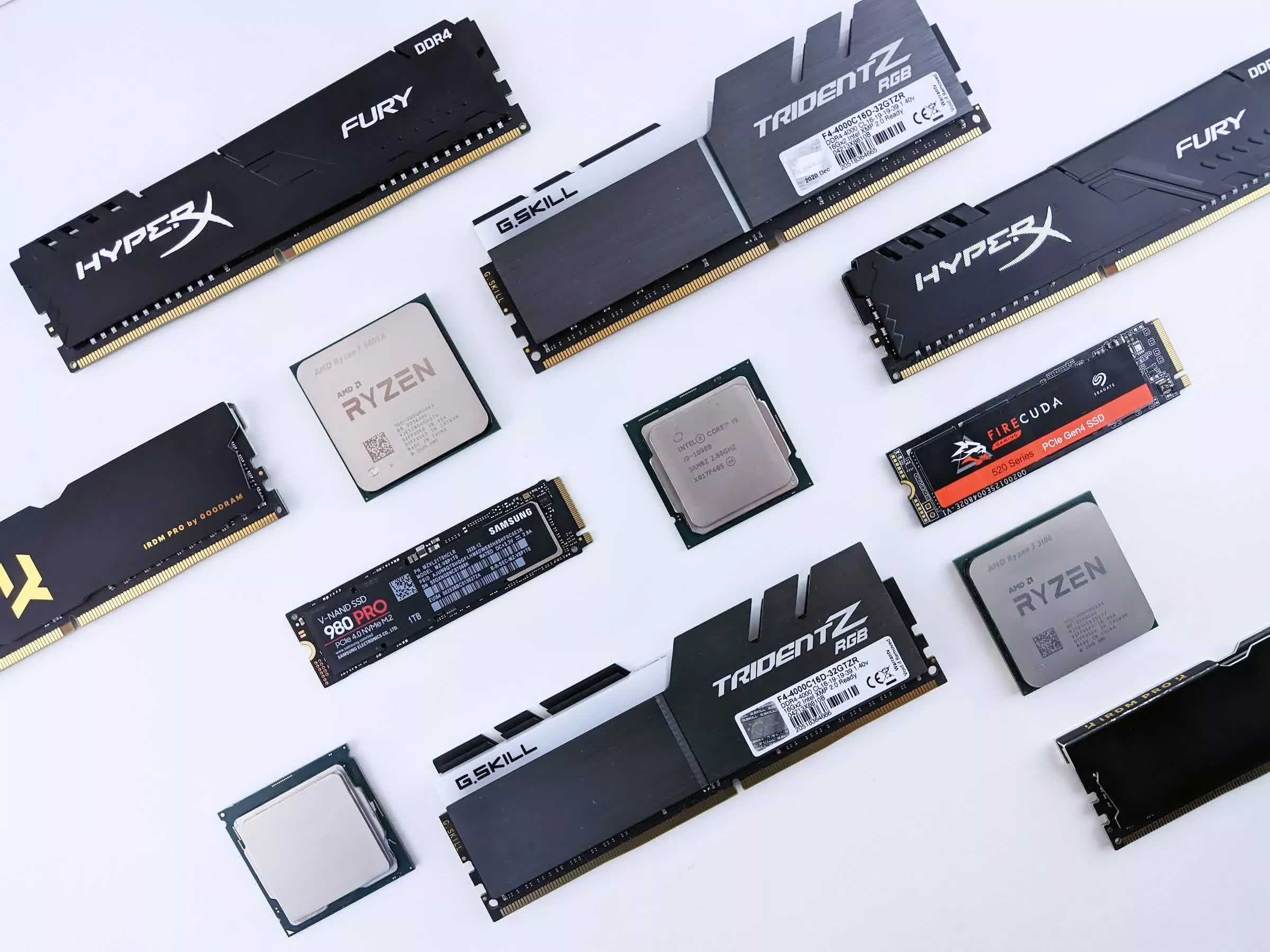 TechSpot is celebrating its 25th anniversary. TechSpot means tech analysis and advice
you can trust
.
Why it matters: It looks like the post-lockdown hangover of the hardware industry will last a while longer, and that will see DRAM and NAND chip prices fall further in the coming months. Memory manufacturers are still struggling to fix oversupply issues, so DDR4 memory and SSDs may soon get more affordable for gamers on a tight budget.
Back in March, we learned that global DRAM market revenue had hit 2008 lows by then end of 2022. This prompted companies like SK Hynix, Micron, Nanya, and others to accelerate their layoff plans and look for ways to cut down on manufacturing costs. Profits have almost evaporated for market leader Samsung in recent months as memory chip demand remained low, with many people restricting their spending on PC and phone upgrades.
SK Hynix, which supplies memory chips to Apple, believes the $160 billion global memory industry is set for a gradual recovery in the second half of this year, fueled by the Chinese recovery and the generative AI race. Samsung is similarly optimistic, but at the same time it has made a rare decision to cut memory production to a "meaningful level," hoping to correct the oversupply issue and prevent prices from dropping any further.
This did have a small effect on OEM inventories, but it looks like the memory market may not have bottomed out just yet. According to TrendForce analysts, the average selling price for DRAM products is expected to fall between 13 to 18 percent by the end of June. In the case of NAND memory, prices are expected to fall between eight to 13 percent.
When zooming in, we see that PC manufacturers still have an ample supply of DDR4 memory, and this is an area where we might see significant discounts in the coming months. It's a different story with DDR5 as the supply is much more constrained due in no small part to PMIC compatibility issues. Overall, the average selling price of PC DRAM may drop anywhere between 15 to 20 percent, which is great news for PC builders.
Also read: DDR4 vs. DDR5: The Best Memory for PC Gaming
Smartphone manufacturers have done a better job of clearing excess memory inventory, but they are using the context of low consumer demand for phone upgrades to negotiate lower prices for new DRAM and NAND orders. This is expected to drive prices down anywhere between 13 to 18 percent for mobile DRAM and 10 to 15 percent for UFS chips.
The slow Chinese recovery and a general decline in server demand have caused an oversupply of enterprise SSDs, which means the average selling price will see a further drop of up to 15 percent in the coming months. The same is true for consumer SSDs, and we've already seen that reflect on pricing for both PC and console offerings.
That said, companies like Phison believe there isn't much room left for further price reductions and that some SSD manufacturers may go bankrupt if they decide to sell devices below cost while demand stays low.
Masthead credit: Andrey Matveev