Quake II remaster appears on Korean ratings board, signaling imminent release
Re-release could appear during QuakeCon in August, a repeat of 2021's Quake 1 remaster
By Daniel Sims 7 comments
TechSpot is celebrating its 25th anniversary. TechSpot means tech analysis and advice
you can trust
.
Something to look forward to: South Korea's age ratings board frequently lists upcoming games before their formal announcements, making it a reliable official leaker of sorts. A recent entry suggests Bethesda and Id plan to repeat a stunt they performed at QuakeCon two years ago.
An unannounced remaster of Quake II recently received a mature rating in South Korea. Chances are good that Bethesda and Id Software could announce and release the title at QuakeCon 2023, which starts in a little over a month.
The cycle mirrors how the companies shadow-dropped a remaster of the original Quake at QuakeCon 2021. That release had also leaked shortly before the event when Bethesda's presentation schedule prematurely went public.
The Quake II rating doesn't reveal any new information or clues about what the remaster might contain, but prior remasters of games like Doom and Quake establish a clear pattern for how Bethesda re-releases its classics. A Quake II re-release would probably bring significant improvements and new content to the 1997 first-person shooter.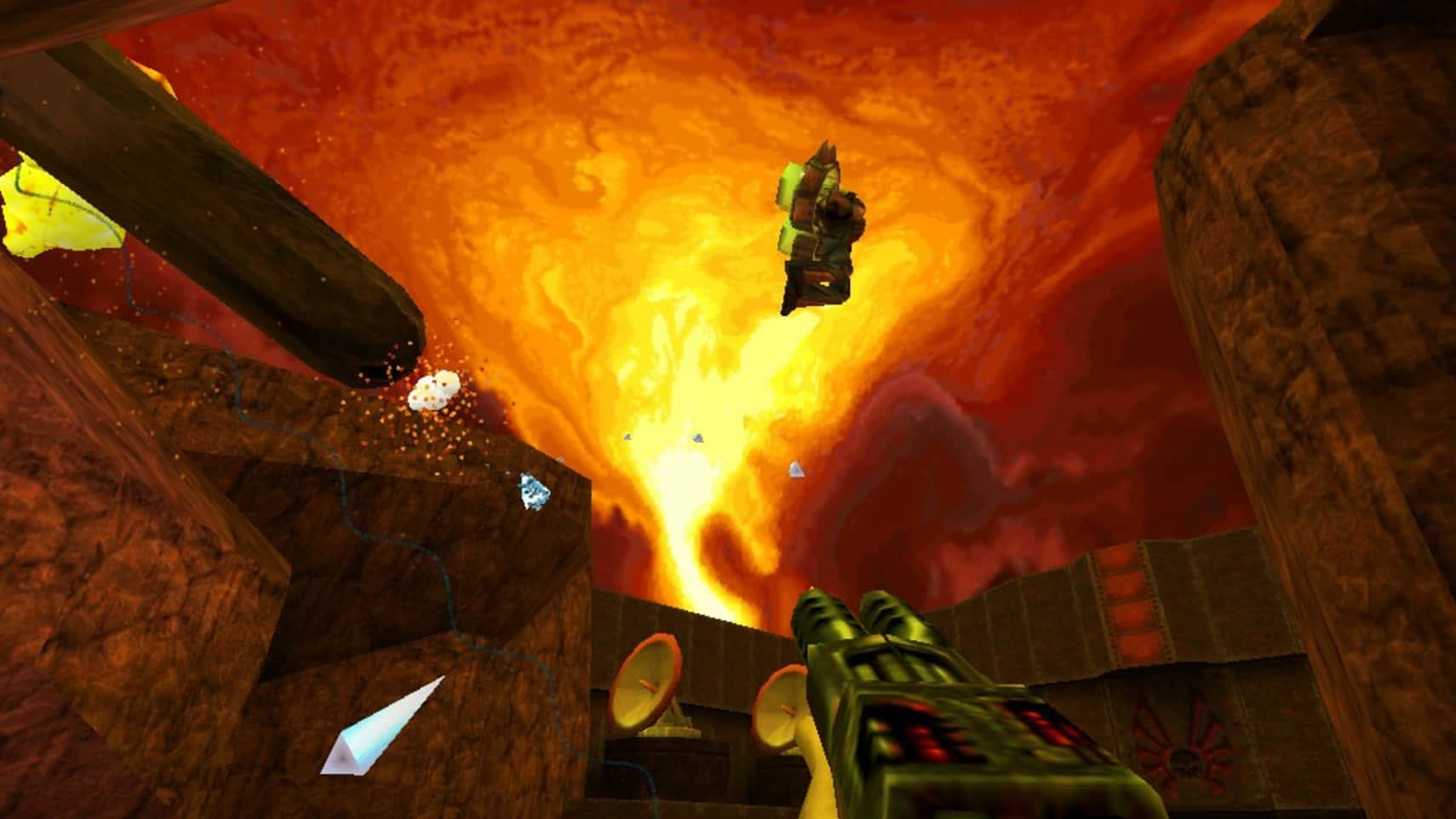 For the first Quake remaster, Bethesda Id, MachineGames, and Nightdive Entertainment added improved graphics as well as support for higher resolutions, higher framerates, new gameplay modes, and new levels. Furthermore, the enhancements came free for anyone who already owned the original version on digital storefronts while also allowing users to keep playing older editions.
Additionally, for around a year following the re-release, Bethesda gradually added more gameplay modes, accessibility features, and an option to easily download a curated selection of classic fan maps. Doom and Doom II received similar treatments, so it would come as no surprise if Quake II owners found a free refresh of the game in their Steam libraries during QuakeCon, which runs from August 10 to August 13.
A new release from Bethesda wouldn't be the first free remaster Quake II owners have received. Nvidia and Lightspeed Studios released Quake II RTX in 2019, adding advanced path tracing to drastically improve and fundamentally alter the game's lighting system to realistically simulate bouncing light. As of last month, this version of the game still receives substantial patches. Anyone buying a remastered Quake II on PC would almost certainly gain access to Quake II RTX.
Modder Sultim Tsyrendashiev brought path tracing to the original Quake last October.