Baldur's Gate 3 release date pushed forward to August 3 on PC, pushed back to September 6 on PS5
Larian confirms launch gameplay details -- Dragonborn and Half-Orcs are in
By Daniel Sims
TechSpot is celebrating its 25th anniversary. TechSpot means tech analysis and advice
you can trust
.
Highly anticipated: Fans who couldn't wait another two months to play the final version of Baldur's Gate 3 should be pleased to know that the wait has been cut down to a little over a month for PC players. Developer Larian Studios has also shared extensive new details about the characters, races, classes, and other content available upon launch.
Baldur's Gate 3 was planned for an August 31 release on PC and PlayStation 5, but the PC version will now leave Early Access on August 3, while the PS5 edition hits store shelves on September 6. It's unclear if developer Larian Studios intentionally gave PC users a month with the game before another highly-anticipated RPG – Starfield – comes out, while also giving PS5 players a new RPG on the same day the Xbox receives Starfield.
Larian says the PS5 version needs more time to ensure it runs at 60 fps. Moreover, the full PC release is Windows only for now, with a Mac release date still to come.
The company also wants to release an Xbox Series version this year but is struggling to optimize the game's two-player split-screen mode for the Xbox Series S. Microsoft's policies forbid Larian from ignoring that model or making gameplay features exclusive to the Series X. Microsoft engineers are lending assistance, but the studio may have to compromise the Xbox version in yet unknown areas.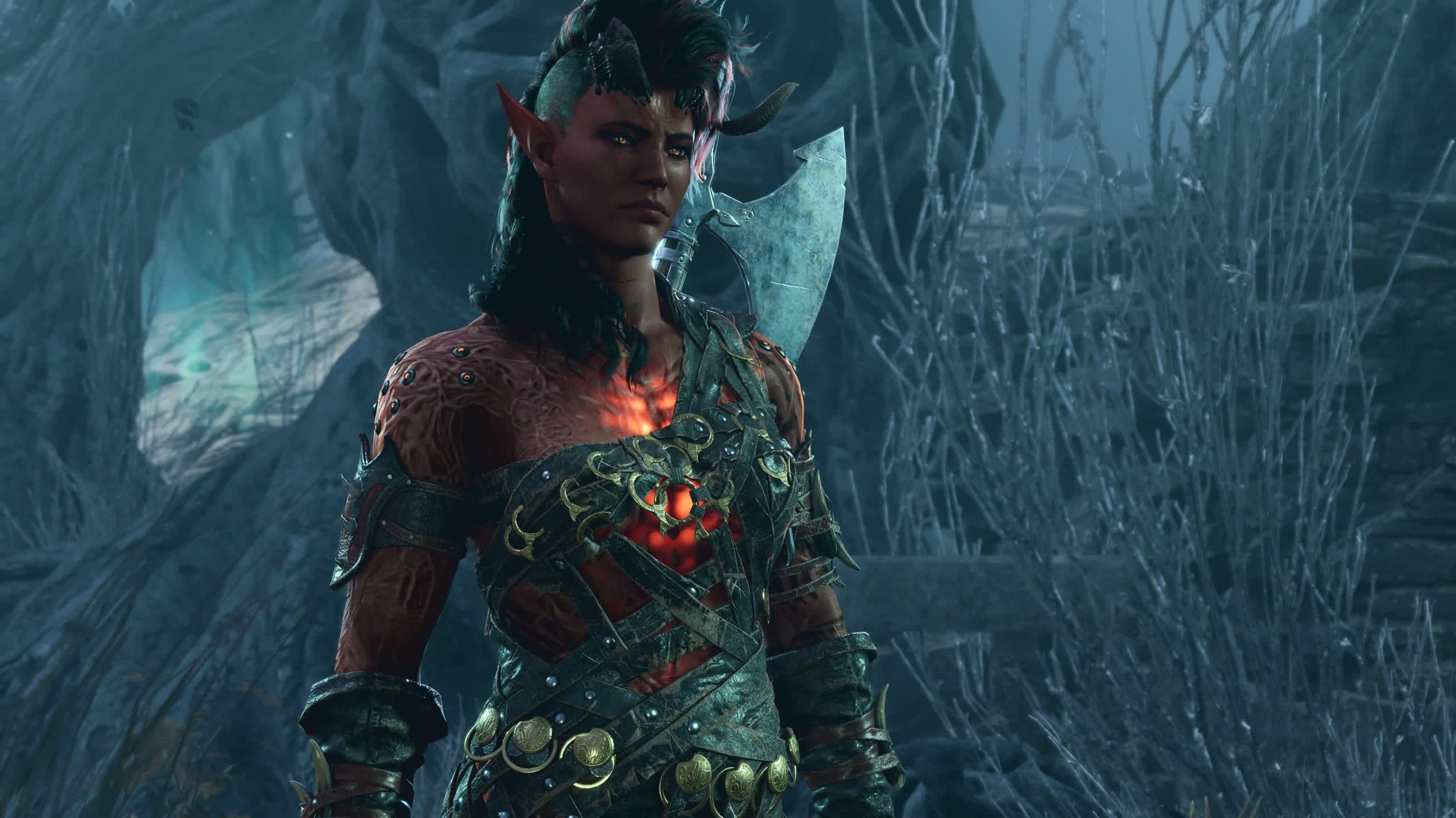 There are also new details on how Baldur's Gate 3 1.0 will change from the Early Access version PC users have been testing for almost three years. The level cap will raise from 10 to 12, putting abilities like Plana Allies, Otto's Irresistible Dance, and Chain Lightning within reach of players.
Larian has revealed that Dragonborn and Half-Orcs are among the playable races at launch. Dragonborn players can choose from 10 subraces: Black, Blue, Brass, Bronze, Copper, Gold, Green, Red, Silver, and White. Half-Orcs can deal some of the highest weapon damage in the game through Savage Attacks and circumvent death once per long rest with the Relentless Endurance ability. Dwarves will also receive a third subrace – Duergar. Baldur's Gate 3 will feature 11 races and 31 subraces in all.
The game will have 12 classes and 46 subclasses, including the newly-revealed monk class. Larian shared a handy chart showing the classes and class abilities available at launch, many new to Early Access players. Another chart explains which new spells arrive with 1.0.
The final version will include three difficulty modes. In addition to Normal, story mode makes friendly characters more resilient, offers trading discounts, and starts players with a plus-two proficiency bonus. Conversely, hardcore mode makes enemies stronger and gives them more aggressive tactics.
Larian also unveiled a new origin character – the Tiefling Barbarian Karlach. For those unfamiliar, players can either recruit origin characters into their parties or play as them. The company initially planned to solidify parties after the game's first act but has confirmed that players will be able to switch members in and out through the entire story.
Those who pre-ordered the collector's edition on PC must still wait until the original August 31 release date to receive it, but Larian will email those customers digital codes so they can start playing earlier. Users who pre-ordered the digital deluxe edition on PlayStation 5 can begin playing 72 hours early.
Baldur's Gate 3 will launch with subtitle support in English, French, German, Polish, Russian, Simplified Chinese, Traditional Chinese, European Spanish, Latin American Spanish, Turkish, Brazilian Portuguese, Italian, and Ukrainian.
A July 7 panel will offer a more in-depth look at 1.0 gameplay content and reveal more details, including additional origin characters.