TSMC will invest around $3 billion to increase its chip packaging capabilities
The world's most valuable semiconductor company is still increasing its Taiwan presence
By Alfonso Maruccia
TechSpot is celebrating its 25th anniversary. TechSpot means tech analysis and advice
you can trust
.
TL;DR: Despite the recently unveiled plans to gain a foothold in the United States and elsewhere in the world, TSMC is still investing a lot of money to keep developing its homeland production capacity. The Taiwanese company has just announced a new investment to increase its packaging capabilities, which are seemingly in high demand because of the recent AI boom.
TSMC is planning to invest $90 billion Taiwanese dollars, or $2.87 billion, to build a new manufacturing plant in Tongluo Science Park, a location in northern Taiwan. The plant is expected to create 1,500 new "local" jobs, and it's already been officially approved by the Tongluo Science Park administration.
TSMC's new manufacturing plant will seemingly be employed to satisfy the growing demand for chips for AI training, which according to CEO C.C. Wei is one of the strongest businesses for the company at the moment. TSMC makes chips for almost every technology company in the world, but two of its largest clients are the US-based corporations Nvidia and AMD.
Nvidia GPUs are the most popular platform when it comes to large-language-model (LLM) training, even though AMD could very much become a fundamental player in that market as well. For the "front-end part" of the GPU manufacturing business, Wei said, TSMC has no issues satisfying its clients' request.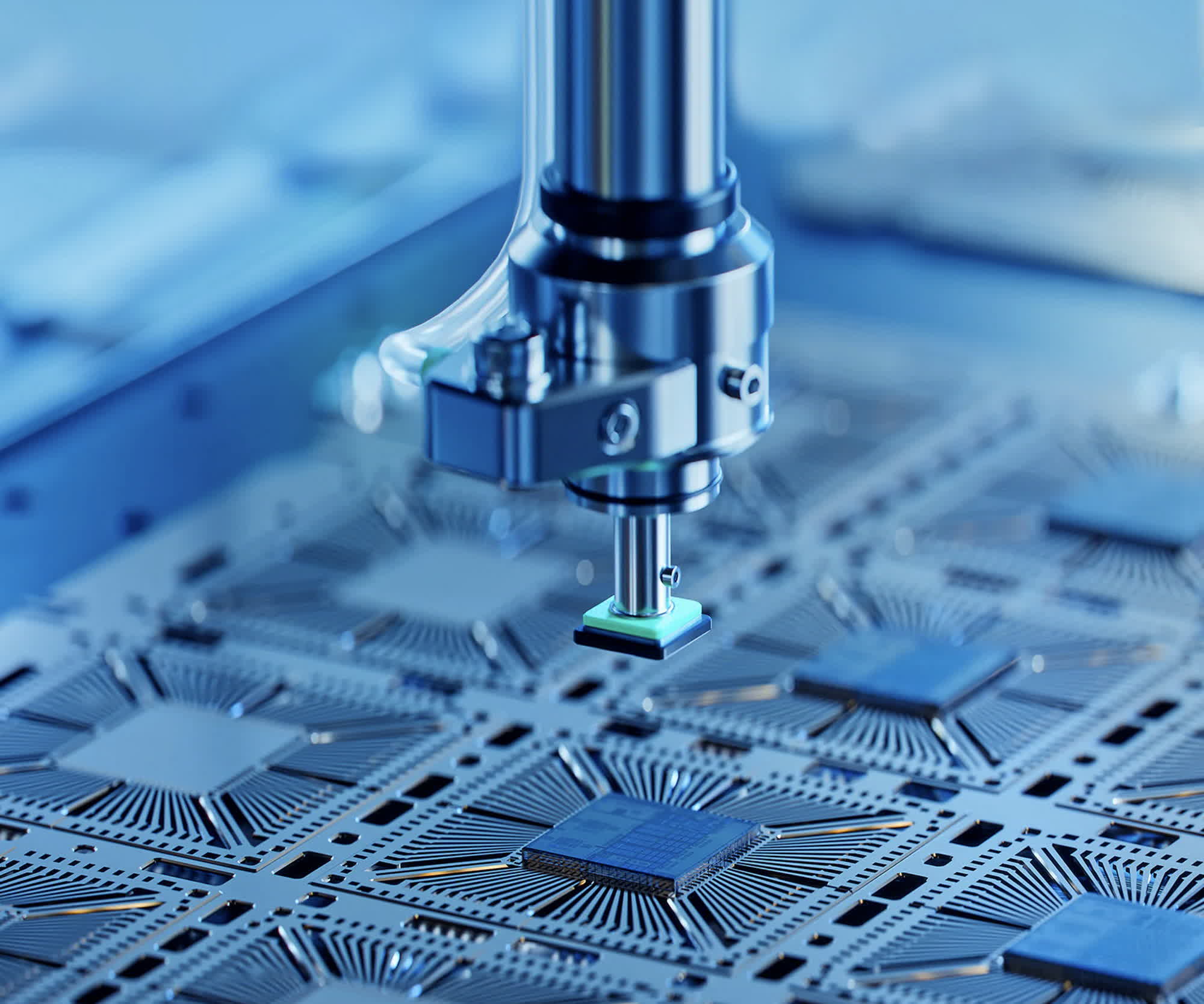 Problems arise with the company's advanced packaging capacity, though, which is driven by the aforementioned AI boom. TSMC is currently unable to fulfill all customer demands, and the Tongluo plant is expected to roughly double manufacturing capabilities in a "very tight" production throughput.
Advanced packaging is the final phase in the chip manufacturing process, as it involves placing multiple chip components into a single "package" to lower costs and increase performance. Last week, during his second-quarter earnings report, C.C. Wei said that TSMC is trying to increase its capacity "as quickly as possible." The company now expects to improve its advanced packaging production by 2024.
A Chinese-written report by Taiwan's Central News Agency remarks how the local market is "optimistic" about TSMC's expansion plan, with companies specialized in manufacturing chip-related machinery and equipment (Wanrun, Hongsu, Xinyun) ready to benefit from the operation as well.