Hybrid is the happy work model
Is the reality of remote work all that it's cracked up to be?
By Aoibhinn Mc Bride
TechSpot is celebrating its 25th anniversary. TechSpot means tech analysis and advice
you can trust
.
While studies show that remote work facilitates an increase in work-life balance and as a consequence, improved mental and physical health and wellbeing, an increasing number of companies including Salesforce, Disney, Amazon, and JPMorgan are ordering their staff back to the office.
And despite the evidence surrounding remote working facilitating increased productivity, 95% of executives recently admitted that they are more aware of the contributions made by workers when they are in the office.
The happy medium? Hybrid work.
Best of both worlds
"Hybrid is no longer just an employee perk but an employee expectation," suggests Ranjit Atwal, senior director analyst at Gartner.
"Many employees started to partially return to the office in 2022, but the hybrid workstyle will remain prominent in 2023 and beyond. To adapt, employers have been implementing a human-centric work design – including flexibility, intentional collaboration and empathy-based management – which suits hybrid employees."
Couple this with a 2022 report from the National Bureau of Economic Research which found that informal conversations or watercooler moments and in-person meetings lead to more creativity and innovation and you can start to see why so many companies are actively encouraging hybrid work.
Career path
Hybrid work has also been found to help younger workers at the start of their careers, too. And while Gen Z are often considered the snowflake generation that don't share the same work-ethic as their millennial and Gen X colleagues, 79% of 18- to 34-year-olds expect to be back in the office four days per week, compared to 67% of those in the 25-44 cohort, and 51% for workers over the age of 45.
Similarly, separate data found that only 27% of Gen Z workers would prefer to work full remote compared to 49% of millennials. However, if your current employer has mandated a return to the office full time, there's probably not much you can do to stop this from happening, apart from getting a new job in a company that facilitates hybrid work.
If that is the case, the TechSpot Job Board is the perfect place to start your search. It features thousands of job listings in companies that are fully remote or follow a hybrid working model, like the five below.
Microsoft
During the height of the pandemic Microsoft employees were given formal permission to work from home, however in 2022 it started calling employees back to the office on a hybrid basis.
"Hybrid work represents the biggest shift to how we work in our generation – and it'll require a new operating model, spanning people, places, and processes," CEO Satya Nadella has said of the company's attitude towards workplace flexibility. It has also introduced Microsoft Viva for staff to streamline connectivity and communication. View current opportunities at Microsoft here.
Blockdaemon
With 100% remote-friendly offices in LA, blockchain infrastructure platform Blockdaemon also offers flexible hours to all its staff. As its workforce is fully distributed across the U.S. and Ireland, the company says it has "tools and benefits'' to support every staff member in a remote work environment. Get more information about openings at Blockdaemon here.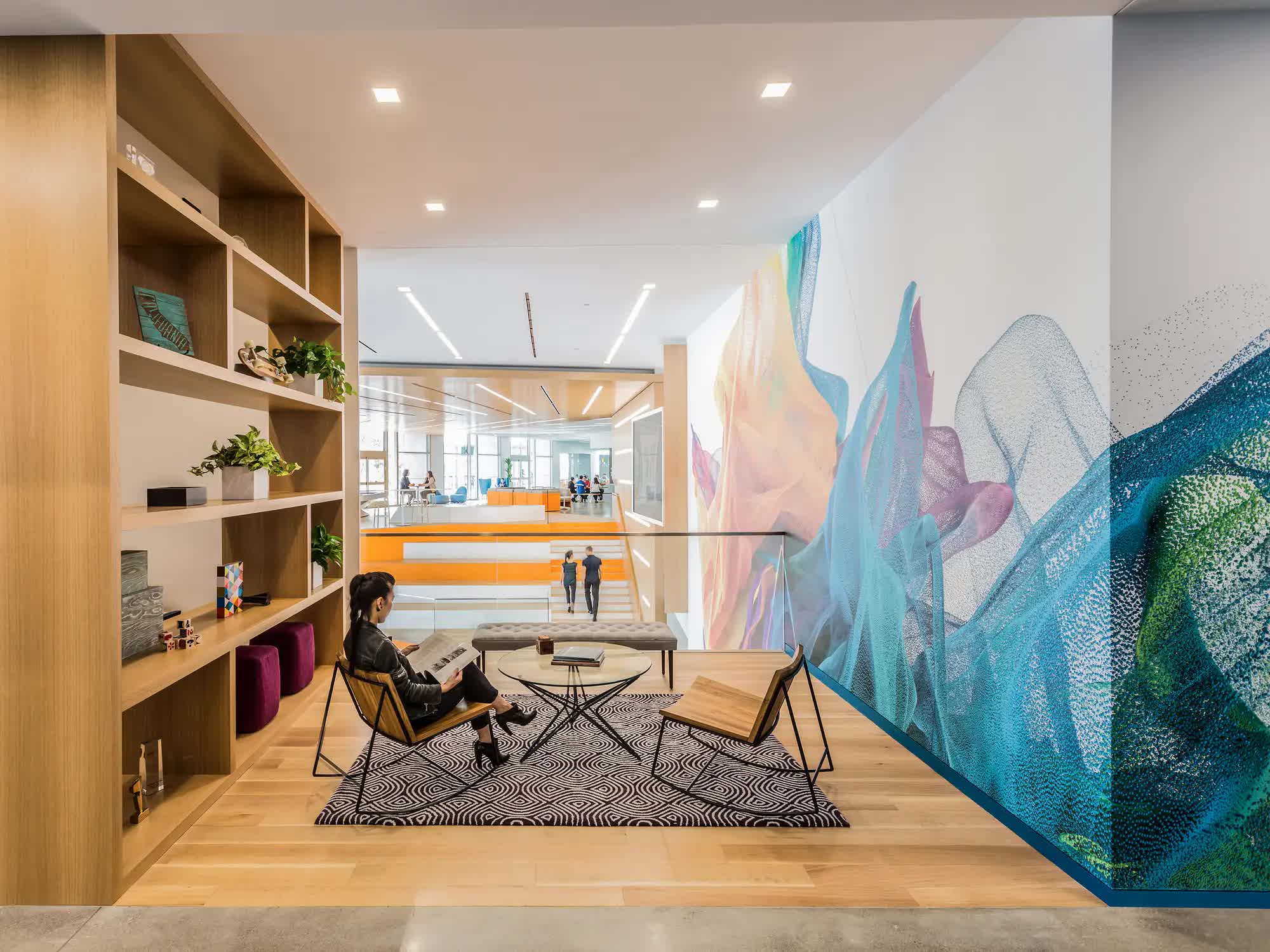 Adobe
In 2021 Adobe's chief people officer, Gloria Chen, revealed that the creative suite company would be implementing a hybrid approach. As part of that, employees are only required to "gather for the moments that matter" and the rest of the time "an intentional mix of physical and virtual presences, with in-person gatherings driven by purpose and designed for collaboration" is encouraged.
Get more information about how you can work for Adobe here.
Shopify
Ecommerce giant Shopify is remote by default and facilitates a flexible environment in several ways including a "no-meeting Wednesday" policy so its staff can engage in deep work.
In January the company decided to limit meetings of more than 50 people to one six-hour window every Thursday and cancel all recurring meetings with more than two people. Find out more about current opportunities at Shopify here.
Zoom
As one of the most popular virtual meeting tools out there, it's little wonder Zoom champions remote working with its own workforce. Post-pandemic, the video conferencing platform still permits staff to follow a hybrid model of their choosing. See all careers at Zoom here.