Toshiba plans to proceed with 2 trillion yen buyout offer from Japanese conglomerate
Successful takeover would delist Toshiba from the Tokyo Stock Exchange and allow the company to restructure
By Cal Jeffrey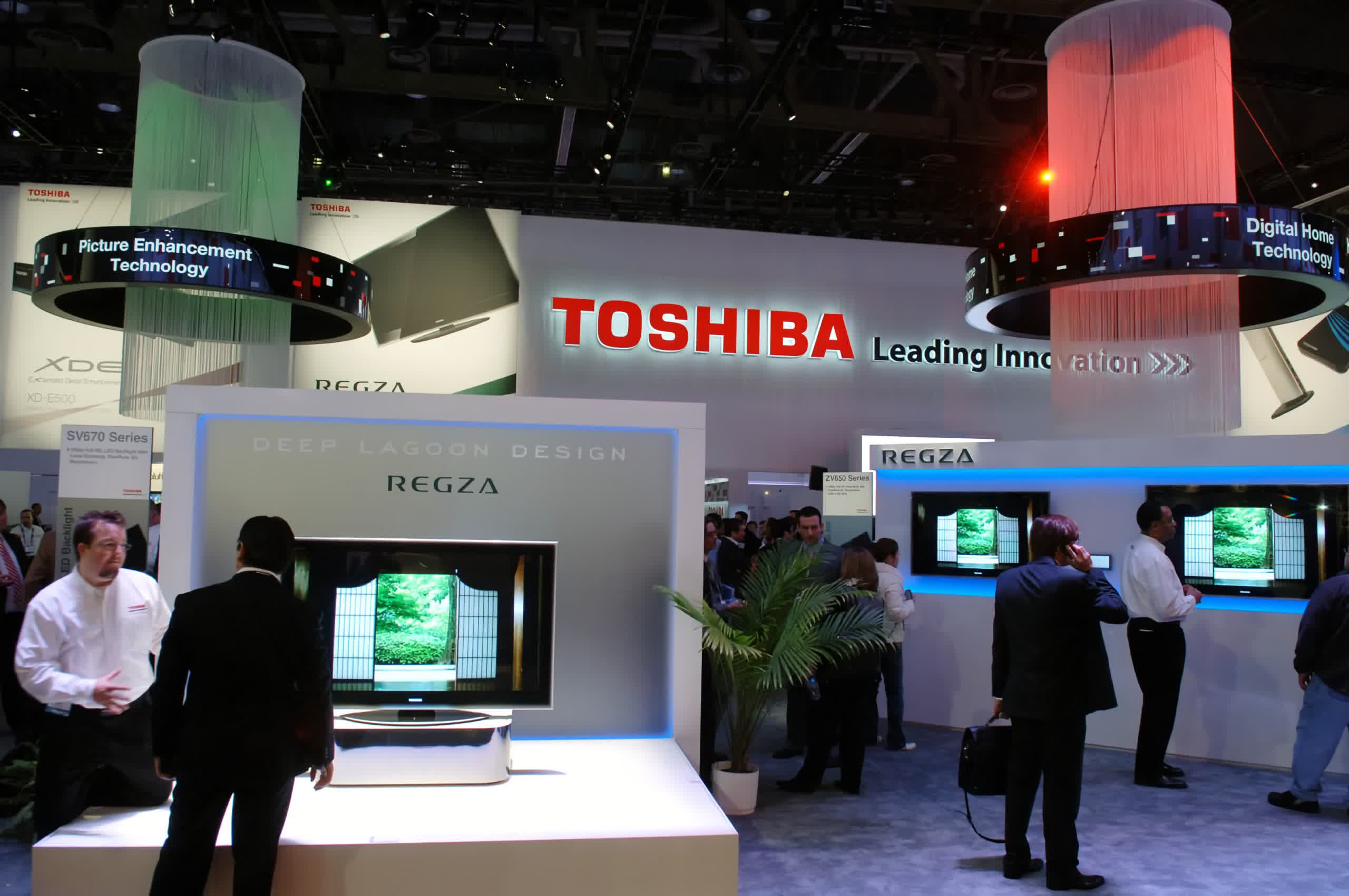 TechSpot is celebrating its 25th anniversary. TechSpot means tech analysis and advice
you can trust
.
What just happened? Toshiba, a household name in home electronics and appliances for nearly 150 years, has had a rough decade. Following two world-reaching scandals – the Dai-ichi nuclear meltdown and a years-long scheme to doctor its financials – the company is ready to go private in a multi-trillion yen deal.
On Monday, electronic giant Toshiba announced it would proceed with a tender offer from a conglomerate of Japanese banks and businesses called "Japan Industrial Partners." Talks have been ongoing, with Toshiba agreeing with the two trillion yen ($14 billion US) proposal in March.
The buyout process starts on Tuesday, and Chairman Akihiro Watanabe has urged shareholders to back the bid. Watanabe believes that taking the company private is the only way to repair its reputation.
"This move for Toshiba is great not only for Japan but also for the world," the chair said. "I have faith in the revival of Toshiba."
In addition to manufacturing electronics, Toshiba is a major nuclear energy supplier in Japan. In 2011, an earthquake and subsequent tsunami caused three reactors at the Dai-ichi power plant in Fukushima to melt down. Twelve years later, Toshiba is still decommissioning the site, which isn't expected to be finished for decades.
Additionally, the company suffered an "accounting" scandal in 2015. In that incident, regulators discovered that the company had been cooking the books for seven years by "overstating" operating profits by around $1.2 billion, prompting then-CEO Hisao Tanaka's resignation and further sullying two other former CEOs' and Toshiba's reputations.
More recently, the first-quarter sales for FY2023 were down 5 percent from last year, with the company posting 25 billion yen ($176 million) in losses. It did not forecast profit movement for the rest of the fiscal year due to uncertainties with its computer chip business.
Several members of Japan Industrial Partners have deep years-long ties to Toshiba and are anxious to own controlling stakes. The conglomerate's investment would allow the company to delist from the Tokyo Stock Exchange and refocus its efforts. Toshiba CEO Taro Shimada believes the organizational restructuring will help stabilize the business.
However, ABC News notes that for the proposal to succeed, two-thirds of Toshiba shareholders must offer up their stakes for 4,620 yen ($35) per share, which might not be easy. A significant number of overseas "activist" shareholders are not happy with the bid. If enough disapprove, it could be impossible to move forward.