Based on early estimates, Skyrim has shipped seven million copies worldwide across all platforms, including digital stores such as Steam. During a peak hour last Monday, Valve's platform alone recorded some 287,000 Skyrim players -- greater than the combined peak activity of MW3, Counter-Strike, Football Manger 2012 and Team Fortress 2.
We usually don't open our performance reviews with sales figures, but we felt compelled to illustrate the magnitude of Skyrim's launch because role-playing games rarely garner this type of attention. Although its popularity is undoubtedly aided by the cult-like status of the Elder Scrolls franchise, Skyrim isn't just a clone of its predecessors (we're looking at you MW3). Bethesda has made many gameplay refinements, especially to the graphics and animations -- our area of interest.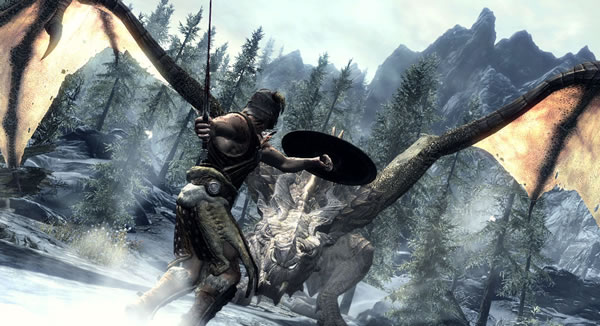 While it may not bring your PC to its knees, Skyrim promises to be the best-looking Elder Scrolls title to date with its newly developed game engine, called the "Creation Engine."