Posts: 15,107 +191
Staff member
Bottom line: Amazon has added four new Echo devices to its family of Alexa-enabled audio and video products. All are available to pre-order starting today and most are on track to ship out later this month.
Amazon's new Echo Show 5 is reportedly 20 percent faster than the previous generation and utilizes a new speaker system that doubles bass output. The e-commerce giant has also re-engineered the Echo Show 5's microphone array and added a faster AZ2 Neural Edge processor. Like the Echo Pop, the new Show 5 also launches on May 31. It retails for $89.99 in your choice of black, white, or blue color schemes.
The new Echo Pop features a semi-sphere form factor (think of an Echo Dot, but cut in half) with a 1.95-inch front-firing speaker that's said to be ideal for bedrooms, dorm rooms, apartments, and other small spaces.
The mic-equipped, Alexa-powered speaker comes with Amazon eero mesh networking built in and is offered in four colors – lavender, black, white, or teal – priced at $39.99. Look for it to ship on May 31.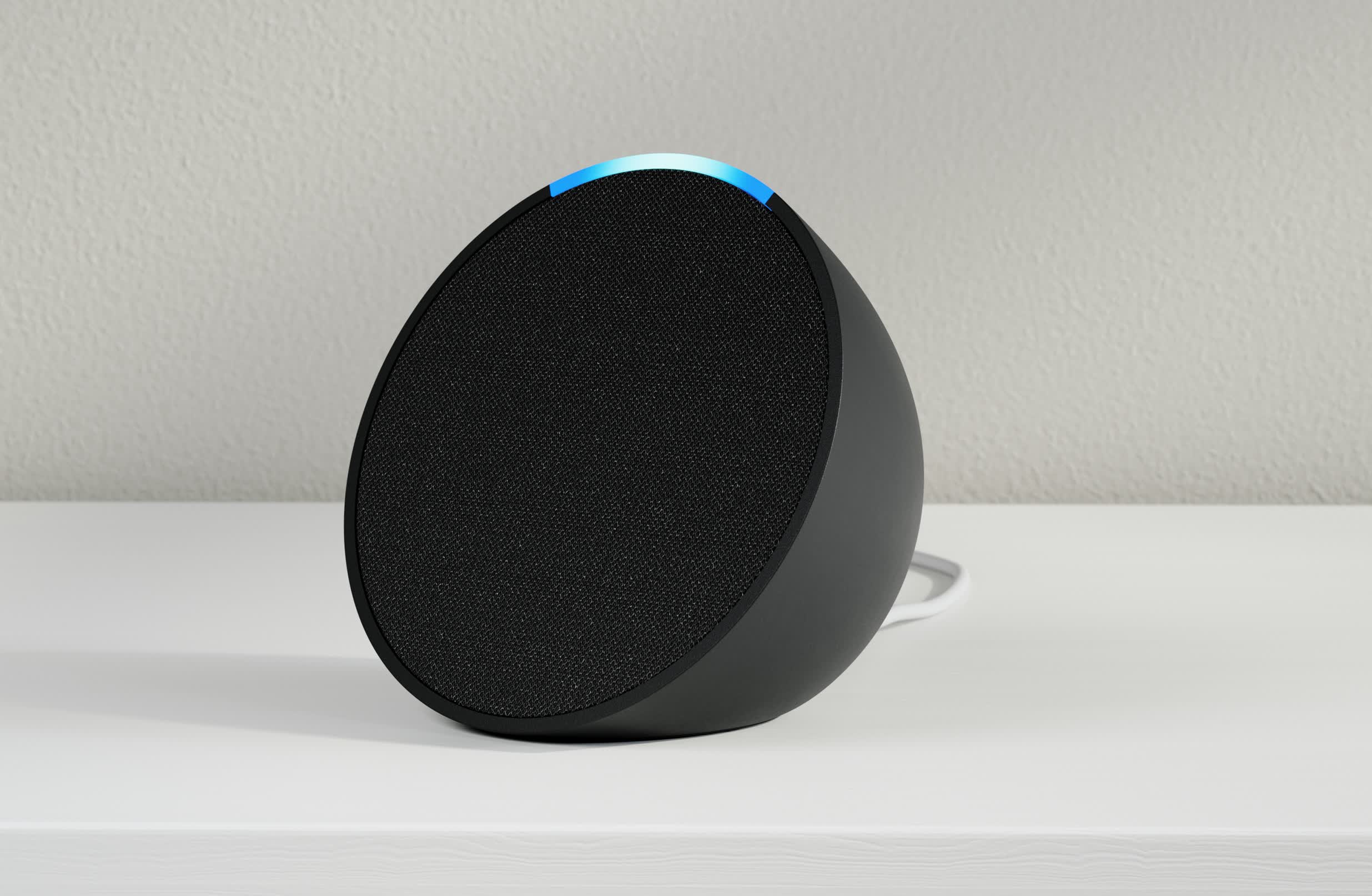 Amazon is also dropping a new pair of Echo Buds. The wireless buds pack 12 mm drivers and can deliver up to six hours of music playback on a single charge (with the wake word disabled, or five hours with it on).
With the included charging case, you can get up to 20 hours of total listening time and up to two hours of runtime with a quick 15-minute recharge. Amazon's new Echo Buds ship on June 7 and will set you back $39.99.
There's also a new Echo Show 5 specifically for children. The Echo Show 5 Kids is loaded with a parent dashboard to manage parental controls and comes backed by a two-year worry-free warranty and one year of Amazon Kids+, a digital subscription featuring thousands of books, games, Alexa Skills, and videos for youngsters.
Aside from this and the space-themed cover, however, it looks to be identical to the standard Echo Show 5. It ships for $10 more – $99.99 – starting May 31.
https://www.techspot.com/news/98725-amazon-introduces-four-new-echo-devices-including-40.html