Forward-looking: As the pace of transistor advancements and costs changes, tech companies continue to debate how much time Moore's Law has left. The CEO of AMD recently offered fresh comments on the company's efforts to ensure its products keep seeing improvements from generation to generation.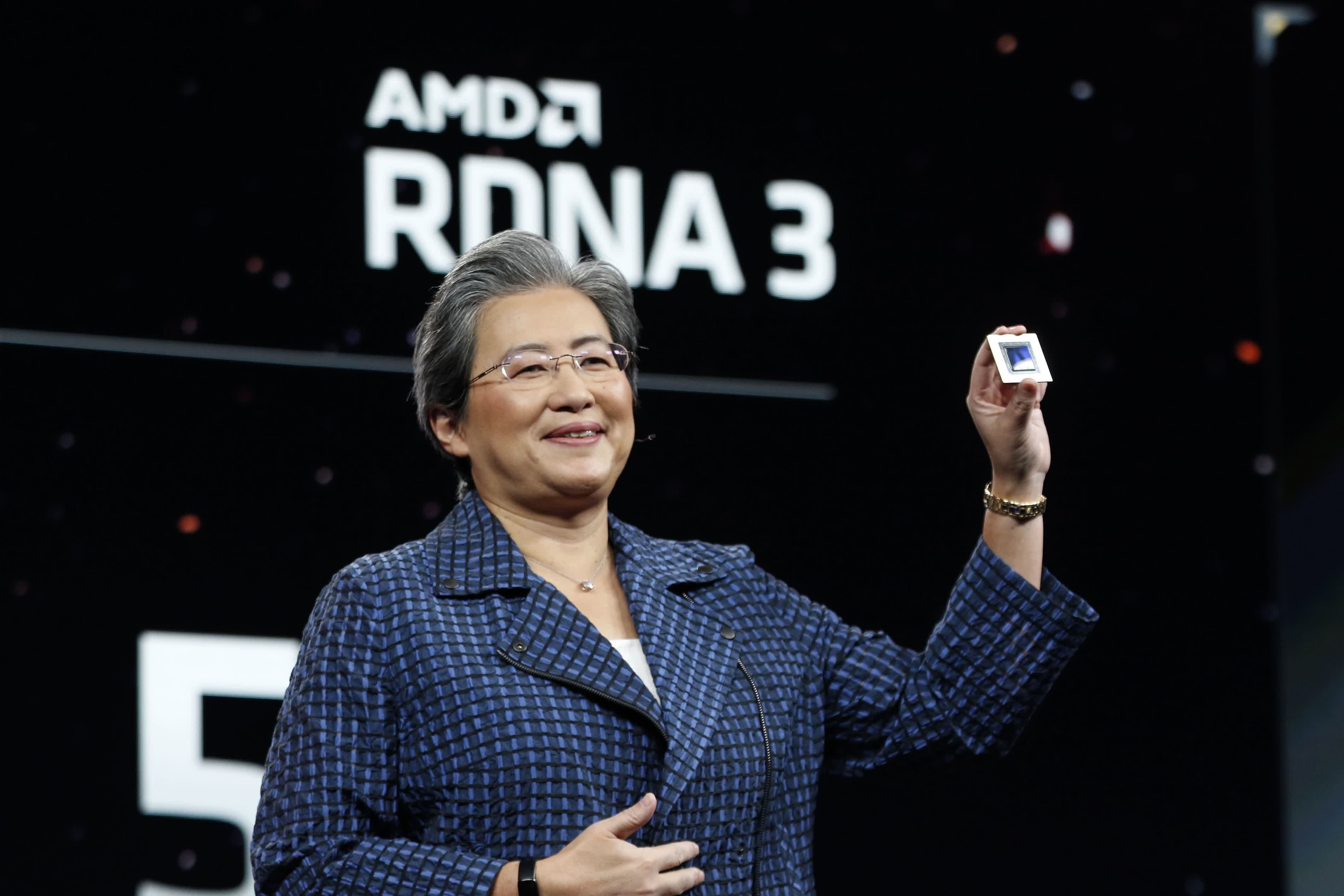 In a recent interview with Barrons, AMD CEO Lisa Su reiterated the company's belief that Moore's Law isn't dead, only that its pacing has changed. AMD is turning to new techniques and technologies to create performance improvements in upcoming generations of its chips.
Su echoes the widespread sentiment that each new generation of transistors is delivering smaller energy efficiency advancements than before and that density is providing smaller improvements. However, the tech industry's processing needs haven't stopped growing, so new techniques like chiplets and 3D packaging are important.
The comments, once again, refute those of chief competitor Nvidia. Green Team head Jensen Huang has declared the death of Moore's Law multiple times over the last several years. He did so most recently to defend the unusually high prices of the GeForce RTX 40 series graphics cards at launch.
In addition to their rising costs, Huang claims that recent transistor nodes' performance and efficiency improvements have slowed to the point where significant gains in products like GPUs are only attainable by sending more watts into more silicon. The comments explain the high launch price and high power requirements of cards like the RTX 4080. AMD also previously expressed fears that GPUs could eat up to 700W by the middle of this decade.
The latest remarks from Su add to what AMD has previously said on Moore's Law. At a summit late last year, chief technology officer Mark Papermaster mentioned things that can help, like accelerators, GPU acceleration, and specialized functions. He also confirmed chiplets were a response to recent transistor price increases.
Moore's Law – named for Intel co-founder Gordon Moore, who passed away in March – postulated that compute power lowers in cost at a regular pace. The theory has more or less held firm since Moore authored his paper on the subject in 1965, but he recently doubted how long it could persist. In 2005, Moore admitted that transistors can't keep shrinking forever, questioning the law's survival beyond 2025.
https://www.techspot.com/news/98609-amd-ceo-lisa-su-moore-law-isnt-dead.html