Posts: 8,809 +110
Staff member
A hot potato: In news that really illustrates the age we're living in, Amnesty International has been criticized for posting AI-generated images of human rights abuses that took place during the 2021 protests in Colombia.
To commemorate the 2nd anniversary of the protests against tax rises imposed by the Colombian government during the height of Covid-19, the international human rights advocacy group posted images on Twitter of incidents that appear to have taken place at the time, including one of the Colombian police leading away a protestor that was captioned, "Why the Colombian police need comprehensive reform."
But the image contains plenty of tell-tale signs that an AI created it, the most obvious being the people's faces, which have the strange, distorted look that AIs tend to spit out. The Guardian notes that the Colombian flag carried by the protestor has the colors in the wrong order, too, and the police uniform is outdated.
Amnesty did include text in the tweet stating that an AI generated the images. The organization said that while it had used actual photographs of the protests in previous reports, it chose to use AI-generated images in this instance to protect the protestors' identities. A spokesperson said some of the protestors were still being targeted for prosecution by Colombian authorities over their involvement.
"The intention was for this artwork to serve as a symbolic example that highlights the fear that many of the victims still feel about publicly denouncing the repression they suffered," said the spokesperson.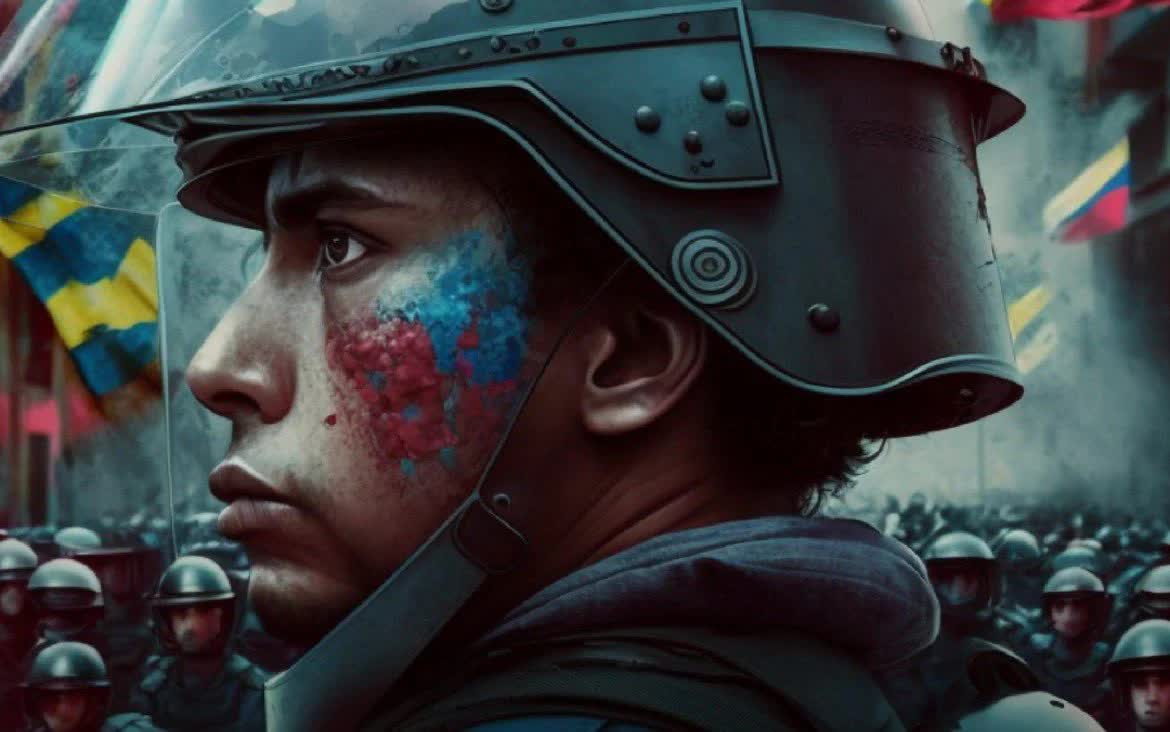 Another one of Amnesty's AI-generated images
Despite the good intentions behind the post, and the included note stating that a machine created them, Amnesty International has removed the images as it doesn't "want the criticism for the use of AI-generated images to distract from the core message in support of the victims and their calls for justice in Colombia," said Erika Guevara Rosas, director for Americas at Amnesty. "But we do take the criticism seriously and want to continue the engagement to ensure we understand better the implications and our role to address the ethical dilemmas posed by the use of such technology."
Juancho Torres, a photojournalist based in Bogotá, said the use of the AI images in this way was an insult to all photojournalists who put themselves in danger to cover protests.
Using AI-generated images remains controversial, even when companies don't try to hide it. Prime Matter, the publisher behind the upcoming System Shock remake, received a slew of criticism for using Midjourney to create an image of game antagonist Shodan in a tweet. Many responses complained that using an AI to generate an image takes jobs away from real artists, and most of what is generated is plagiarized from others' work.
https://www.techspot.com/news/98576-amnesty-international-slammed-using-ai-generated-images-real.html