Posts: 9,364 +119
Staff member
What just happened? Google has made a policy change relating to Chromebooks that will expand the length of time they receive automatic security updates to 10 years. Starting in 2024, models made in and before 2021 will automatically receive these updates, while the option to turn them on will be available in older products.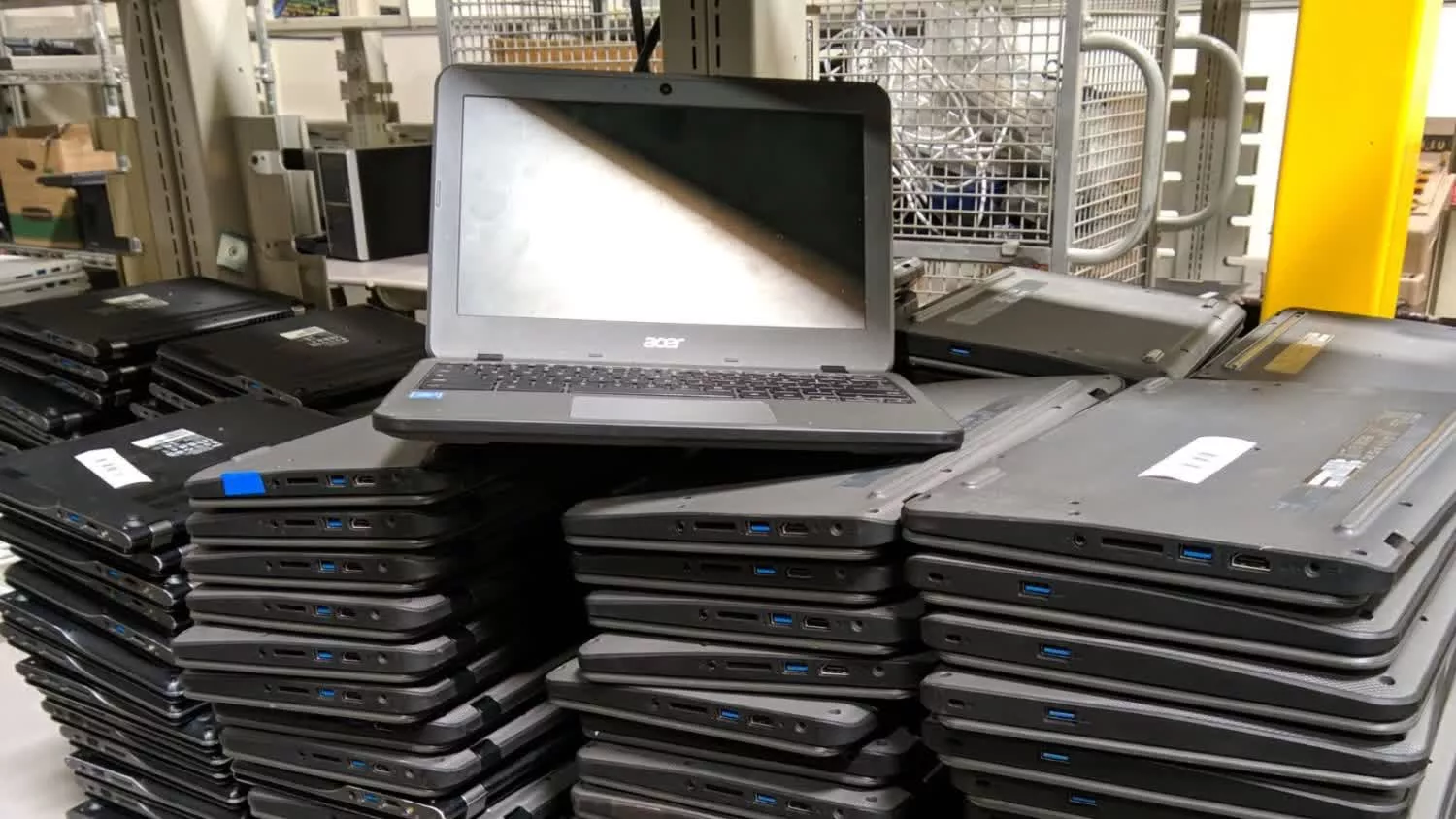 A report from the US Public Interest Research Group (PIRG) in April highlighted how Chromebook churn has become a huge problem in schools. Part of the issue highlighted in the report was the four-year average expiration date for Chromebook software updates, after which time teachers reported that expired laptops are unable to access websites for state testing - not to mention the security issues they face. The situation led to many of these machines ending up as e-waste and more taxpayer money being spent on new machines.
Chromebooks initially came with three years of automatic updates following their arrival in 2011. This was extended to five years in 2016 and then to eight years in 2020. But as The Verge points out, these automatic updates start when the company certifies a Chromebook, not when the owner starts using it.
The PIRG report estimated that doubling the lifespan of Chromebooks could save $1.8 billion in taxpayer money. Google might not have gone that far, but an extra two years will help.
"Google's decision is a victory for the parents, teachers, students and environmentalists who asked to extend the life of Chromebooks in response to our Chromebook Churn report," said Lucas Rockett Gutterman, director of PIRG's Designed to Last campaign. "With a lifespan of 10 years, fewer working laptops will be disposed of because they've reached their 'death date.'"
Google lists Chromebook models by company in its database, so you can see when the automatic updates will stop. Google does state that even after a Chromebook stops receiving automatic updates, it still comes with strong, built-in security features.
Prajakta Gudadhe, Senior Director of Engineering for ChromeOS, said Google is also working with partners to build Chromebooks with more post-consumer recycled materials (PCR).
Google is also rolling out an update to its repair program that will allow authorized repair centers and school technicians to repair Chromebooks without a physical USB key. Gudadhe says this will reduce the time for software repairs by over 50% and limit time away from the classroom.
If you're interested in a Chromebook, make sure to check out our 'best of' feature that looks at several options at different price points.
https://www.techspot.com/news/100163-chromebooks-receive-ten-years-automatic-security-updates-following.html