Something to look forward to: The last few Madden entries on PC trailed behind the PlayStation 5 and Xbox Series console versions in terms of graphics and gameplay mechanics, likely to delay a dramatic change in system requirements. Bringing this year's edition to parity with the current consoles introduces PC users to various new features.
Madden 24 arrives for PC, PlayStation 4, PlayStation 5, Xbox One, and Xbox Series consoles on August 18. This year marks a significant upgrade for PC players, who can now optionally play with PS5 and Xbox Series users.
The last three PC versions of Madden mirrored the PlayStation 4 and Xbox One versions, lacking functionality exclusive to the current-generation consoles. The franchise likely suffered lag for the same reason as FIFA – the broad sports simulation audience includes users playing the games on older machines. However, FIFA on PC upgraded to the current-gen spec and gained crossplay last year.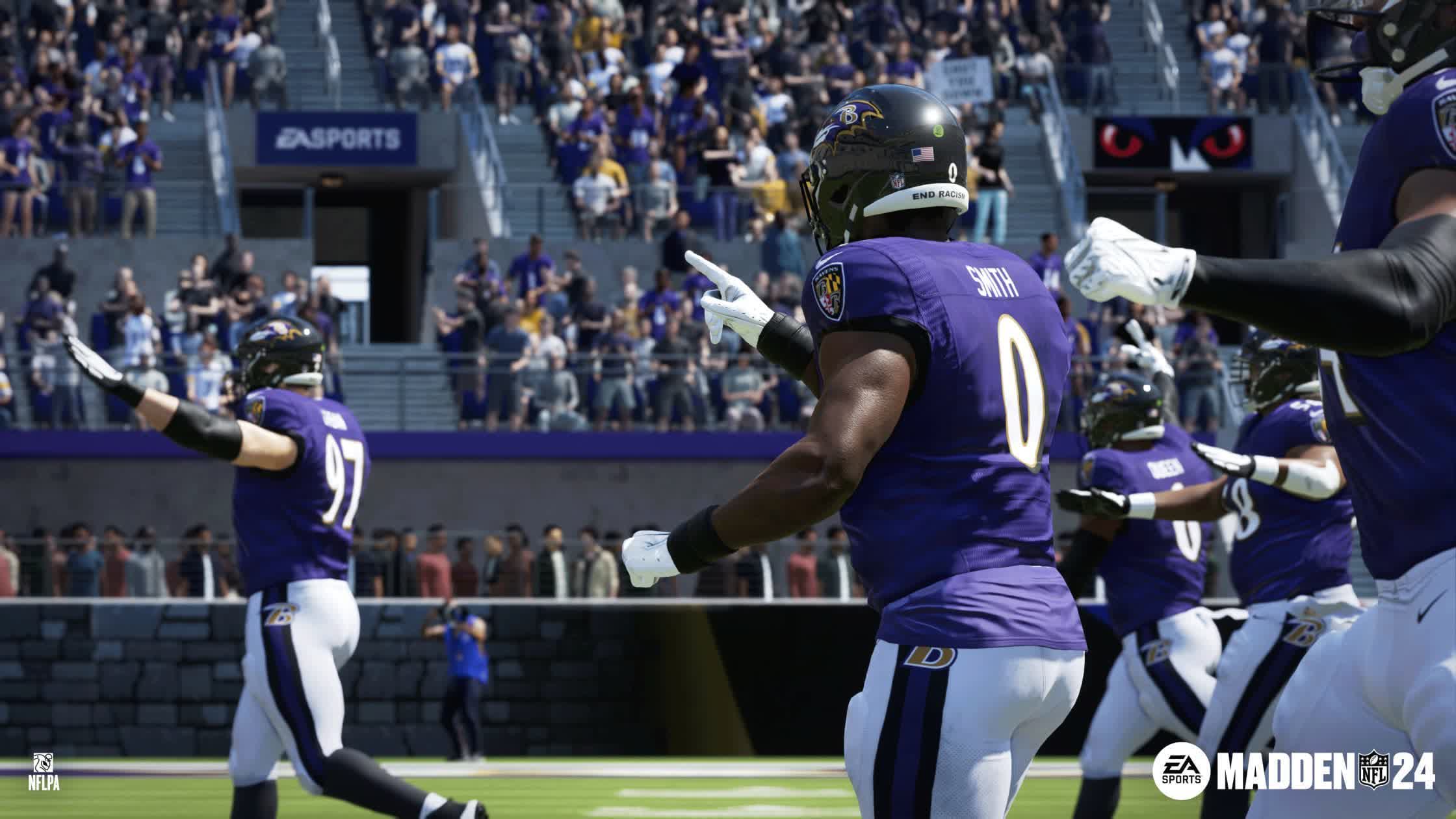 While Madden 24's system requirements are dramatically higher than its predecessor, they're still relatively light, as the GPUs in the recommended section are mid-range cards from a few years ago. Just ensure you have 50GB of storage space and your CPU has at least eight threads.
Minimum:
CPU: Intel Core i5 6700k *(4-cores; 8-threads) or AMD Ryzen 5 1600
RAM: 10GB
GPU: Nvidia GeForce GTX 1050 Ti or AMD Radeon RX 570
Recommended:
CPU: Intel Core i7 8700(6-core; 12-thread) or AMD Ryzen 7 2700X
RAM: 12GB
GPU: Nvidia GeForce GTX 1660 or AMD Radeon RX 5600 XT
With the upgrade, PC users receive a multitude of advancements for more accurate simulation of the sport. The FieldSENSE system includes more dynamic AI and animations for tackling, throwing, and catching. Revised player skeletons enable more responsive and realistic motion. The PC version also gains access to franchise and career mode features where players upgrade their custom avatars through activities like minigames and 3v3 multiplayer matches.
Crossplay is opt-out and available for Head-to-Head, Ultimate Team, Superstar KO, and Superstar Showdown modes. Superstar progression and gear microtransactions persist across all three platforms.
Although Madden 24 launches for everyone on August 18, EA Play subscribers and those who pre-order gain access on August 15 – a trend we have noticed in other recent titles, including Diablo 4 and F1 22. The PC version will be available on Steam, the Epic Games Store, and the EA app.
https://www.techspot.com/news/98986-ea-confirms-madden-24-crossplay-system-requirements-release.html